We will be there all three days at stand 724 but that's not all. We also have a keynote talk on the 27th of September, at the Tech Theater. Find out more information about our attendance within this blog.
After recently exhibiting at Infosecurity Europe 2022, RealVNC is back to advocate its message on secure remote access. We will be attending Infosec World 2022, where we will provide participants with the essential information required to protect their organization when using a remote access solution.
Event details 
Infosec World is taking place at Disney's Coronado Springs Resort, Lake Buena Vista, Florida, between September 26-28, 2022. You can find a complete list of details directly at the Infosec World website.
You can locate RealVNC at stand #724.
What to expect from RealVNC @Infosec World 2022 
We are coming to shout out about our message on using a secure remote access solution. Whether it's about the role of remote access in cyberattacks and what you can do about it or perhaps giving you three reasons why MFA needs to be a part of your remote access strategy, we're going to be there to geek out with you about ones and zeros. And we're just as excited to talk to you about how VNC Connect protects you by default – the out-of-the-box type default. We've made it really easy to use while making it really hard to crack. 
Don't miss our Keynote! 
Infosec World is the leading cybersecurity conference for security practitioners and executives and features expert insights, enlightening keynotes, and interactive breakout sessions that inform, engage and connect the infosec community.
RealVNC's very own CIO, Andrew Woodhouse, will also present a keynote on remote access security. Details about RealVNC's Keynote @Infosec World 2022 are below:
Keynote title: Is your organization vulnerable to poor, remote access security?
Date: Tuesday, September 27th
Time: 9:30 am – 9:45 am EDT
Room: Tech Solutions Theatre 2 (in Expo)
Link to the event page:
https://www.infosecworldusa.com/isw2022/session/1023082/   
Leading the way for secure remote access with transparent security
Remote access can be an entry point for threat actors, like any external software. Businesses rely on us to ensure our solution can protect them against unwarranted threats. Infosec World 2022 is an excellent opportunity to discuss our fundamental security principles and how you can deploy a remote access solution without compromising on security measures.
Transparent security allows us to prove that there are no skeletons in the closet and that VNC Connect is as secure as we say it is. We recently engaged with Berlin-based security consultancy Cure53 to perform a complete white-box security audit, and the summary report is available to download here.
We believe that security is a critical aspect of modern technology services and that customers should be asking for this level of transparency – particularly given that remote access software is powerful and any vulnerability can be disastrous.
VNC Server for Mobile is now live 
Did you know that RealVNC just launched VNC Server for Mobile? RealVNC's VNC Server for Mobile further extends the functionality of VNC Connect, letting your business quickly and securely connect to and view mobile devices from anywhere. Our team at Infosec World will be able to showcase live demos and talk about how your business can now extend remote support and reach more people. The new app is now available to download from the App Store or Google Play Store.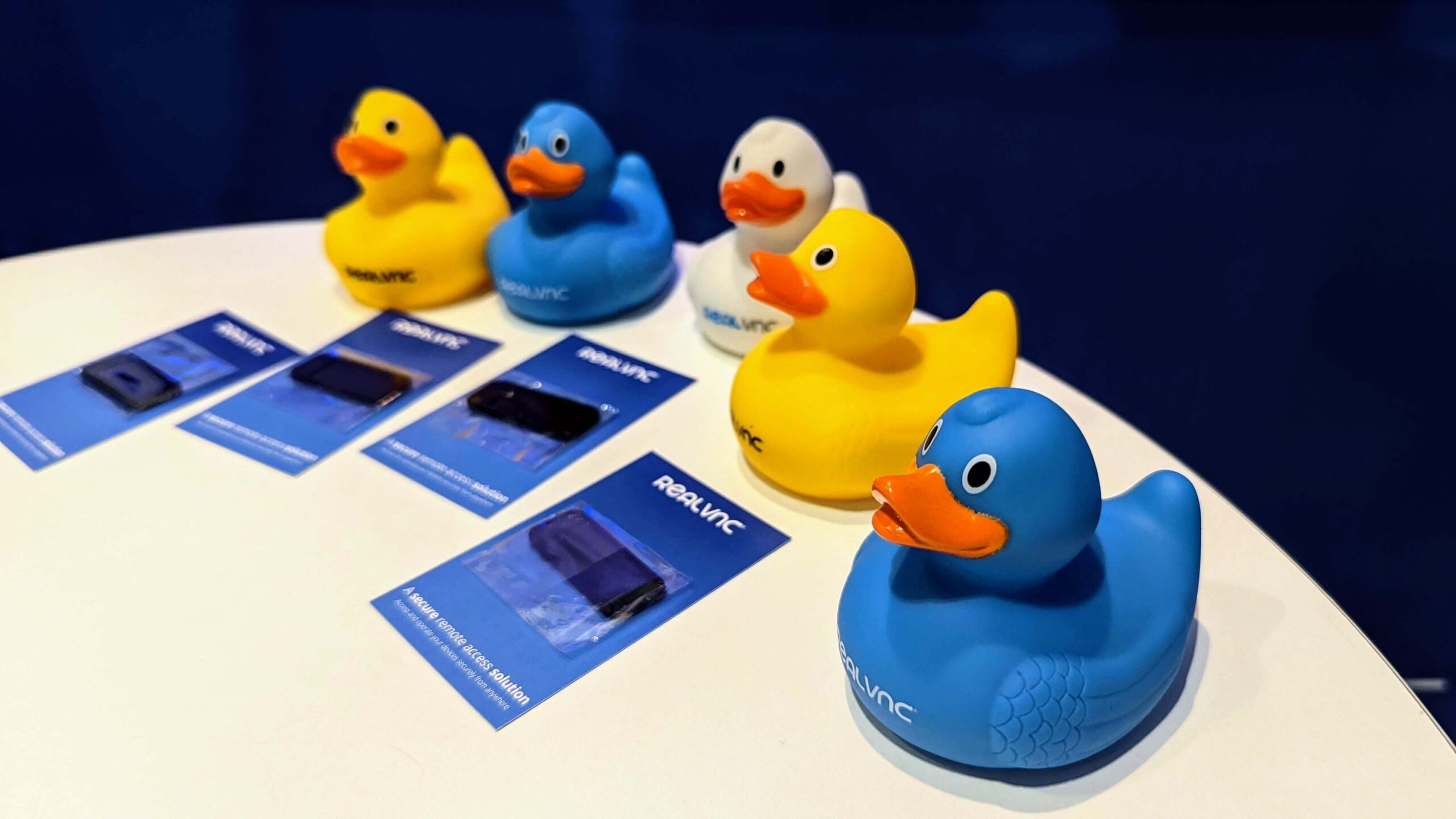 Finally, did you think RealVNC would turn up to the exhibition without secure remote access or swag?! We've both for you, and to not spoil the surprise, we look forward to seeing you at Infosec World!
The RealVNC Team
Ps. If you are attending the event and need to contact RealVNC's press team, please email: [email protected].