But, there is a downside. New and complex systems have a tendency to be confusing or go wrong. When this happens, work stops and people are left wondering what to do next. Your organization can grind to a halt. However, remote support helps you get to the bottom of the problem and minimize disruption.   
Today, we'll explore the benefits of remote support and how it can help you. 
What is remote support?
Remote support lets support staff literally 'jump in' and fix computer-related problems. This provides a much smoother experience than traditional support systems. 
With traditional customer support, staff have to wait on the phone while agents try to figure out the issue. This is made even more difficult by the fact that support can't see an employee's screen. In this situation, mistakes can be made, and it can take staff a long time to solve simple issues. 
Remote support, however, takes a more 'hands-on' approach. Using software, an agent takes control of a user's screen. By navigating a computer just as an employee would, they can investigate and find out what is causing an issue. 
Remote support tools can be split into two categories; attended and unattended support. 
Attended support 
Attended support allows agents to connect to a device as soon as help is requested. With attended support, minimal setup is needed. Once an employee has downloaded an app (and entered a code or accepted the connection), support can connect as required. 
Unattended support 
Unattended support does not need an employee to be present. Organizations install software on all computers that need support. With this system installed, an agent can connect to a computer whenever they need, even if it is unmanned. This allows support to be provided outside of office hours. 
How does remote support software work?
Remote support software tools form a link between one device and another after installation. In the case of attended support, the computer user requests help. When the request is confirmed, remote staff gain complete access to the computer. 
Who provides these services? 
Remote support is usually provided by one of the following: 
Remote managed IT 
This involves using a third party to help maintain your IT infrastructure. Remote Managed IT comes as part of a package, in which support for other services is provided. This might include email, the cloud, web hosting, and a range of other options. 
Remote MSP 
Managed service providers (or MSPs) manage IT services for organizations. Unlike remote-managed IT, MSPs focus on IT services alone. This option is often preferred by smaller businesses with limited budgets. 
Remote consultants 
The most expensive option is remote consultations. This involves an organization hiring a team of expert IT consultants. This option is often chosen by larger businesses, with more complex needs. Consultants provide support and offer insights to make sure systems are running properly. 
What are the benefits of remote support?
Organizations that offer employees support remotely can enjoy many different advantages. We've compiled some of the top benefits below.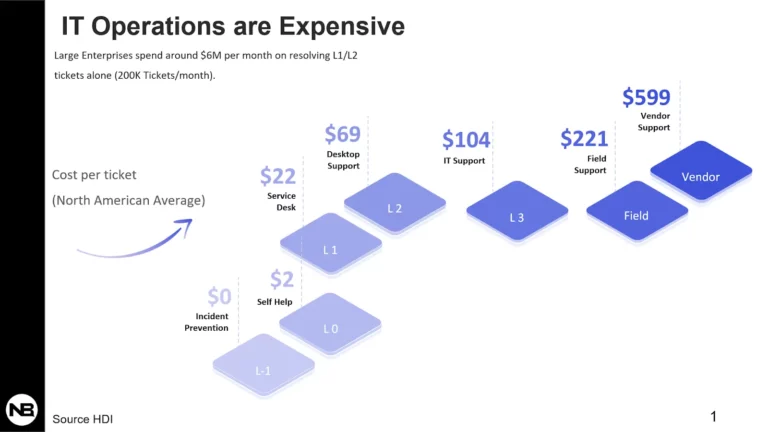 Reduced expenses
A hands-on approach might seem attractive, but having support come to you can be expensive. This can increase if an issue isn't fully fixed the first time around, as another visit might be needed. 
Costs add up quickly and can become a millstone for smaller businesses. Remote support allows a hands-on approach without the added cost of travel. 
Similarly, having a dedicated support team can also be expensive. Remote support saves money that can be used on other, more valuable tasks.  
Improved customer experience
Remote support is on-hand whenever you need it. Unlike with phone support, there's no lengthy guesswork. A user simply needs to request support, and a remote agent can connect and get to work. 
Decreased downtime
IT disruptions can have lots of negative effects on businesses. By far, the biggest issue is downtime. When systems are down, work comes to a halt. Regular downtime means you might miss important deadlines or objectives. Over time, this can have damaging consequences. 
Remote support means that agents can quickly jump in and fix issues. The less time it takes to make sure your system is up and running, the less downtime you have to worry about. 
Workforce job satisfaction 
Faulty systems do little to help employee satisfaction. Each time an issue occurs, an employee has to stop work. Understandably, this leads to frustration. Remember, we're currently in the midst of 'The Great Resignation.' 
In 2022, 47.8 million people quit their jobs. More than ever, people are willing to leave their jobs in search of finer pastures.
Instant access to support means minimal disruption for employees. This helps improve morale. Employees will feel more content and, therefore, less likely to seek work elsewhere.
Business growth
As mentioned, downtime slows progress toward all objectives. Therefore, regular IT problems that take longer to solve can slow down growth. If you want your business to expand, you can't be hampered by technical issues.  
When combined with other solutions, such as remote management, remote support helps to reduce disruptions. You also don't need to be worried about the effects of IT issues as you grow. 
Furthermore, if you opt for a service provider, you will have the confidence to introduce new systems, knowing that they will handle maintenance and ensure all systems are working as they should. 
Increased reach
New technologies that help businesses to better reach customers are constantly emerging. Unfortunately, businesses overlook or avoid these innovations far too often. This can be because they feel they lack the knowledge to make proper use of them
An IT services provider can keep you updated on the latest inventions in the tech world. They can also help to maintain new systems and provide assistance when needed.  
Improved accessibility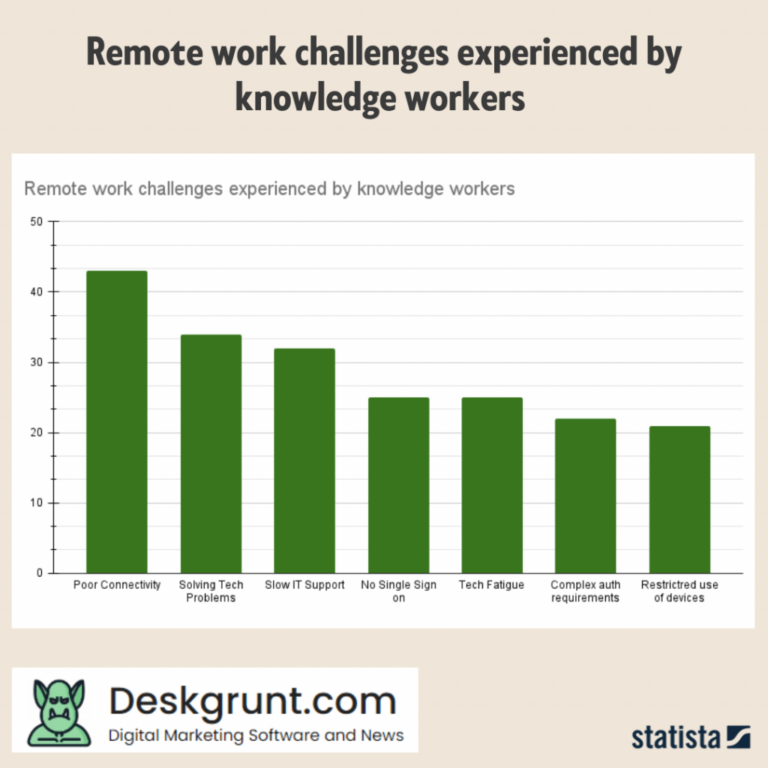 A large number of workers are now operating from home. It's estimated that as many as ​​31% of employers allow remote work, with this number constantly increasing. One downside of more people working from home is that IT issues can become more troublesome. 
As IT staff can't easily visit workers in person, staff might be forced to send their PC into the office if they run into trouble. This can have a big impact on the productivity of remote employees. 
Remote desktop software ensures that remote employees can still get support. Problems can be solved without the need to send hardware into the office, ensuring less disruption for remote employees. 
Challenges of remote support
Now you know that there are many reasons why you should invest in remote support. But, that doesn't mean this approach does not present its own challenges. Below are some areas to consider before investing in remote support. 
Security
With remote support, you're effectively giving control of your computer to someone else. This is one of the reasons that some businesses are wary of this approach. 
For this reason, it's very important to take your time when choosing a remote support solution. The best solutions are built with security at their heart. 
Before investing, consider some of the following points: 
Is the provider credible? – Ultimately, you're placing a lot of trust in remote support. It's better to choose a popular option rather than an unknown entity. If you're unsure, consider reviews of the provider. 

Is the provider recording your sessions or activity? – It's important that you keep your confidential information safe. Any recording would be a severe breach of trust.

Do you decide who connects to your system and when? – Remote support should only be able to access your system when authorization is given.
Expectations
If you're used to working with an in-person team of IT professionals, you might have high expectations. Not all providers of remote support will be able to live up to these expectations. You might find you're not getting the same caliber of support as you're used to. 
Of course, this can be avoided by finding the right support provider. It's worth researching your options to find a solution that meets your standards. 
Of course, even the most experienced teams won't be able to solve all problems instantly. It's important to keep expectations realistic. Even with in-person support, it can take longer to solve more complex problems. 
The personal touch
A remote support solution is obviously less personal than an in-house alternative. Remote agents don't work for you and so won't attend meetings or group events. Without dedicated teams, it might be more difficult for employees to build up a rapport.
Remote support also won't have the same understanding of your business and its goals.   
Of course, the best solutions personalize their services around the needs of the client. While you might lose some of the personal touch, a strong solution will give you access to improved levels of support.  
Examples of successful remote support with RealVNC
Screenshot taken from RealVNC.com.  Alt text: Brands that use RealVNC's remote support and desktop services. 
As we've established, there are many reasons why remote support might be the choice for you. From decreased downside to improved customer experience, there is clear logic for investing in a remote support solution. 
Of course, you need support that is reliable, effective, and secure. Millions of people use RealVNC®'s software to connect to billions of devices across the globe every day. We have many success stories and satisfied clients. Let's look at two examples. 
Wienerberger 
The Austrian brickmaker Wienerberger is one example of a RealVNC success story. Previously, when their staff experienced IT issues, they had to send their PCs to the head office to be fixed there. But, thanks to our remote access software, the company is now able to quickly provide support to staff located at sites around Poland and avoid the hefty courier bill. 
Western Energy 
Western Energy is another example of RealVNC's effective support. The company loved the simplicity of our software. They found it easy to deploy and a lot less cumbersome than other solutions they had tried. They summed up RealVNC's support by saying 'It's bulletproof!'.  
FAQs about remote support
Who can use remote support?
Remote support is available to businesses of all shapes and sizes. As mentioned, there are varied versions of support available. Each comes with its own price tag. 
For instance, a large company deploying new and advanced technology might opt for a consultancy firm. A small business, on the other hand, would probably choose a remote MSP. 
It doesn't matter what kind of business you run, remote support can be an effective way of cutting costs while maintaining high levels of support. 
Is remote support secure?
A high-quality solution, such as RealVNC, is highly secure. We've ensured that security will always be at the heart of our approach. RealVNC helps safeguard your organization from external threats and unsolicited access.
For other solutions, research is required. It's important to consider the steps a provider has taken to keep you secure. 
Can remote support solve every issue?
Remote support can solve a variety of problems. This ranges from simple issues to more complex faults. Of course, there will be some issues that need specialist help. 
Additionally, remote support won't be able to help with hardware issues. For these problems, you'll need the help of IT technicians. 
However, remote support is perfectly able to help with the majority of common problems.