Wienerberger - case study
Wienerberger is the world's leading manufacturer of bricks and number one in the clay roof tiles market in Europe, currently operating 230 plants in 30 countries. The small IT team at Wienerberger Poland required a solution that would enable them to assist both office and production staff, spread across the country's 20 sites, with helpdesk queries.
With RealVNC® remote access software deployed, the IT team can now resolve issues remotely, minimizing disruption to production and ensuring PCs no longer need to be sent across Poland to be fixed.
With 20 plants and 400 users located across Poland, the five person IT team at Wienerberger required a solution to more efficiently support staff located in all areas of the business. Previously, should staff encounter an issue they would be required to send their PC, via courier, to the head office to be fixed by the IT team. This was not only time consuming and inconvenient but also proving costly. The team therefore required a cost effective solution in order to gain easy access to a problem PC regardless of where it was in the country.
With RealVNC software deployed, the IT team can now remotely assist sales, technical and logistics staff with IT problems irrespective of their location, eliminating system downtime and the inconvenience of sending PCs to the head office for troubleshooting. IT staff are also able to resolve issues with production machinery as soon as they arise, minimizing the impact of technical problems on output.
In addition, Wienerberger's production staff are required to travel between the various plants to check progress and monitor production levels. RealVNC software allows staff to securely access servers located on any of the production lines in-between site visits, ensuring potential problems are dealt with immediately and delays are keep to a minimum.
Having tried other remote access solutions, RealVNC's solution was primarily selected for its attractive pricing and speed of connection. IT staff were also impressed with the ease of use and robust security features on offer.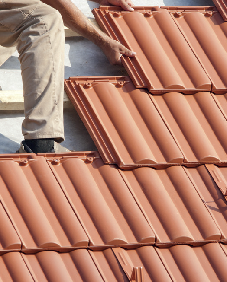 "We produce products that require a close monitoring 24 hours a day. Having RealVNC remote access software allows us to remotely monitor and fix any problems quickly should they occur. RealVNC remote access software is proving extremely useful in allowing our small helpdesk team to support staff located at sites around the whole of Poland"
Nataniel Zielinski
IT Architect/IT Administrator
RealVNC software has enabled Wienerberger to make significant time and cost savings, quickly becoming an invaluable tool for the IT team.