Use remote access to unlock the power of remote working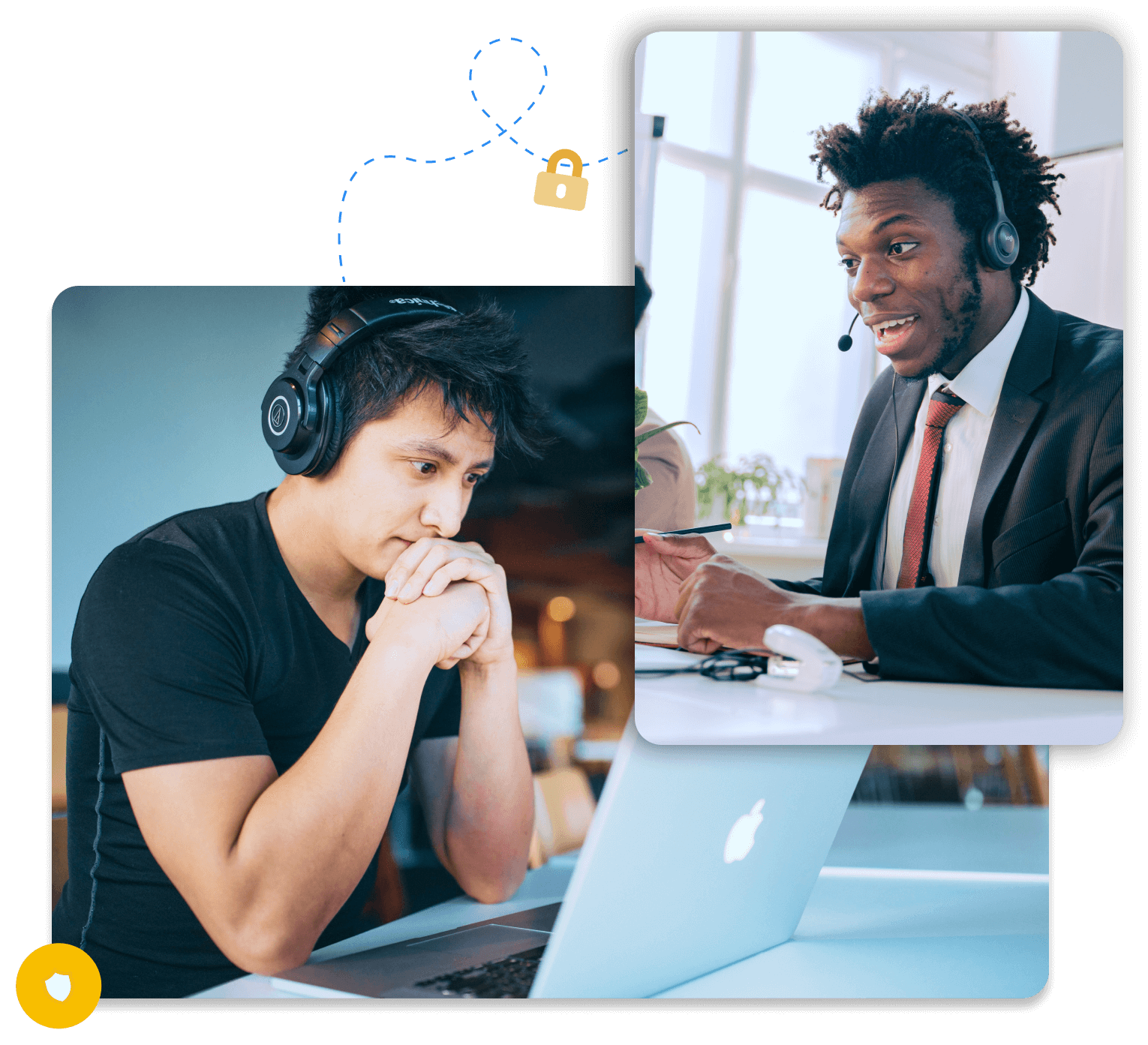 Remote access is the ability to connect to, access, and operate a device or network that is in a different physical location to you. An example would be accessing your work computer from your home computer or a mobile device. With remote access software, you can view and manage company resources from any location to enrich productivity and collaboration.
Use RealVNC® for all your remote access needs
VNC® Connect is designed to protect your company's network and data from current and future threats. Every remote access computer session is encrypted from end-to-end with up to 256-bit AES, protecting you from malicious cyberattacks. Users are protected from unauthorized access as well thanks to advanced multi-factor authentication capabilities.
RealVNC also prevents insider threats and accidental data breaches with intricate access and permission controls that can be configured at individual, role, and group levels.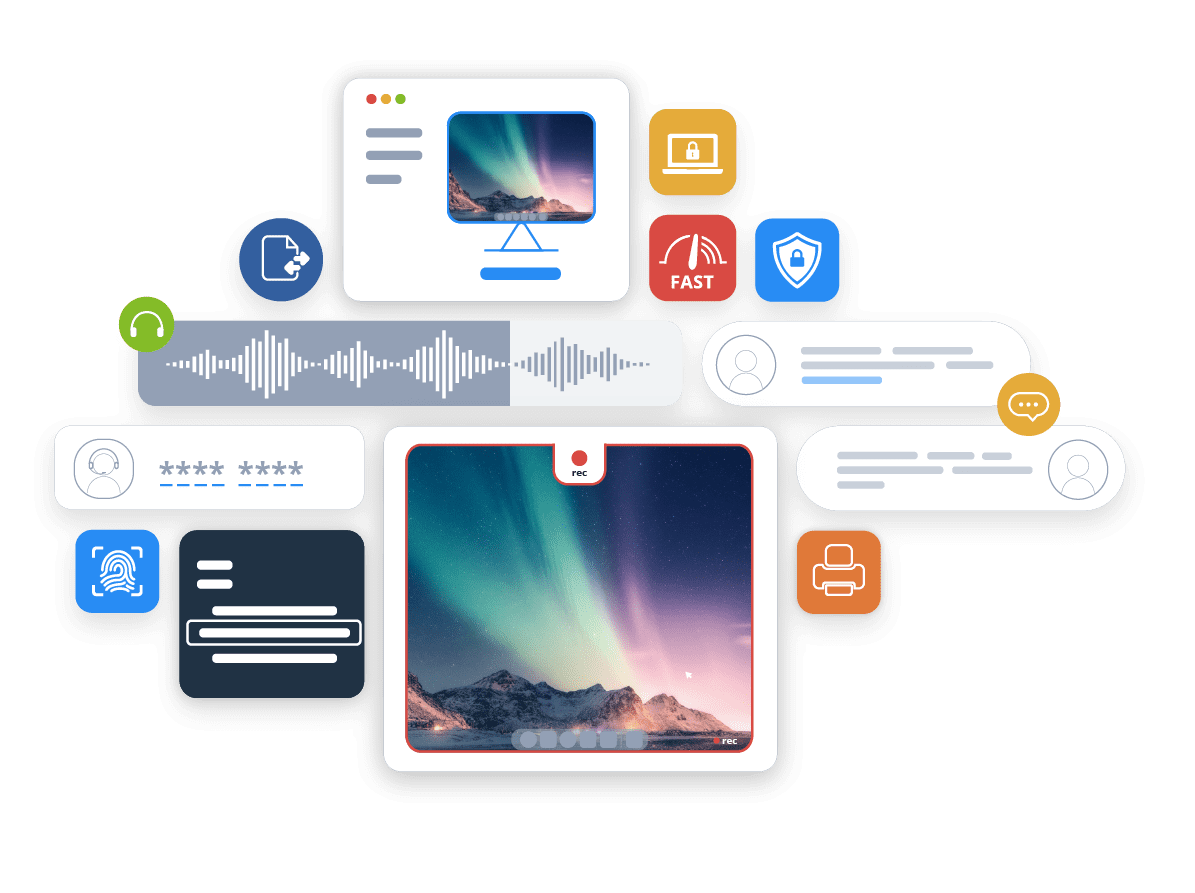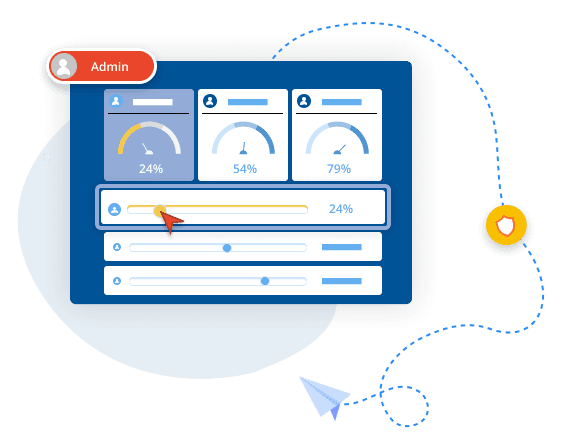 RealVNC consistently achieves 99.9% uptime with optimal network speeds and high-speed streaming capabilities. So, you can confidently enjoy slick, hyper-responsive remote experiences that support productivity and efficiency wherever you are. Regular new features, updates, and enhancements keep VNC Connect at the cutting edge of remote access technology, providing the best experience for our users.
No business looks the same, which is why VNC Connect delivers multi-platform functionality and unparalleled customizability. Achieve hyper-responsive connectivity between our extensive range of supported platforms, including Windows, Mac, Linux, Raspberry Pi, and mobile devices. With features to enhance remote working, IT maintenance, and helpdesk troubleshooting, you can customize your solution to meet your unique remote access needs.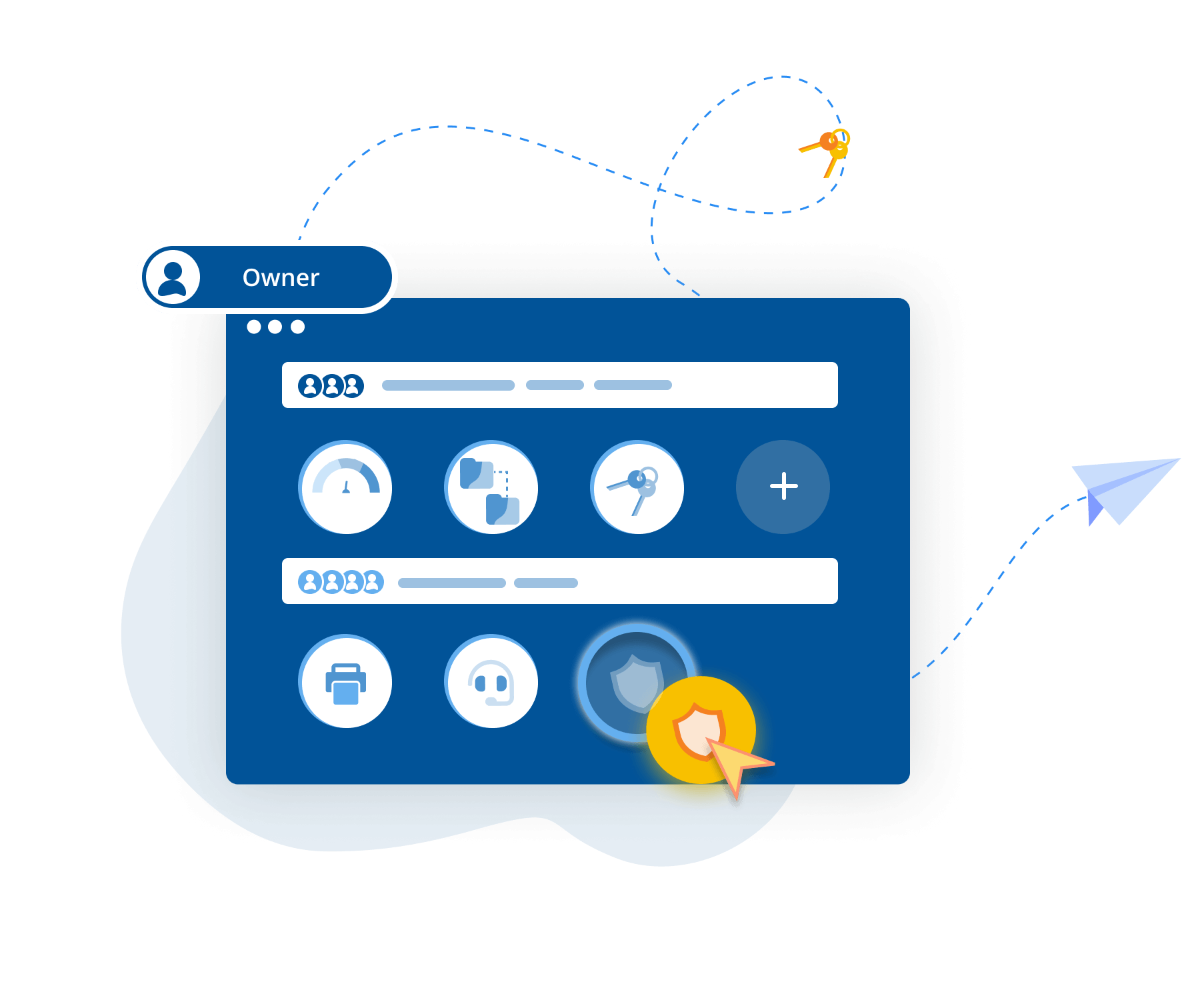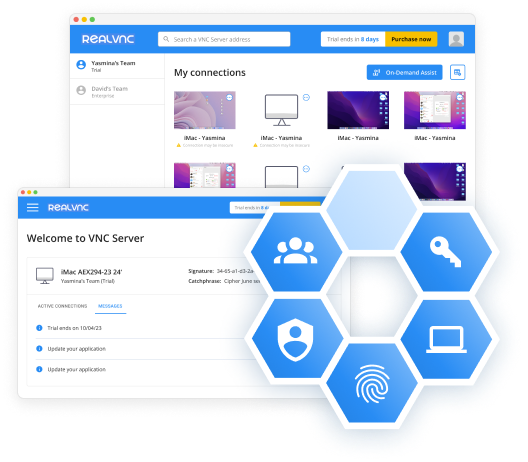 How RealVNC's remote connection works
RealVNC uses the proprietary RFB® protocol to transmit screen pixel data and control events between two devices. Here's a simple explanation of how to set up and access remote computers using VNC Connect:
Set up your RealVNC account, and download and install VNC Server on the device you want to control (e.g. your work computer). 

Download and install VNC Viewer on the device you will use for remote access and control (e.g. your home desktop), and log in to your RealVNC account using your pre-defined authentication method (e.g. multi-factor authentication, username/password combination, etc).

Once you've been authenticated, VNC Server will capture your work computer's desktop and transmit it to VNC Viewer. Any inputs you make on your home device (mouse controls, keyboard controls, or touch controls) will be sent back from VNC Viewer to VNC Server, completing your computer remote access and control.
Remote access to computers is essential for modern working
Remote working has been proven to increase productivity, work-life balance, and overall job satisfaction. Having remote access to a computer improves employee satisfaction by empowering them to work from anywhere. Instead of spending long hours commuting, they can quickly and securely access the resources they need from remote locations. This gives your employees more flexibility in how they spend their time and improves work-life balance.
Productivity and efficiency
By giving employees the ability to connect to
remote access devices
, you can curate a highly mobile workforce, who can exercise productivity wherever they are. Employees can efficiently access company networks and resources without being hindered by their location or device. IT teams can also remotely access devices with technical issues quickly and easily, so simple problems no longer create hours of downtime.
Downtime can have significant financial repercussions. Using remote access technologies, troubleshooting and technical fixes can be completed from afar and resolved faster. Furthermore, instead of hiring a full-time IT team to manage your network, you can save costs by using third-party managed service providers (MSPs). 
MSPs can provide 24/7 support using remote computer access. This often works out to be more cost-effective than hiring full-time, round-the-clock employees, as businesses don't need to invest as much in labor, office space, or technical overheads.
The components of a strong solution for remote computer access
Didn't find the answer you were after? Check out our Help Center for more FAQs, technical docs and how-to guides.
VNC Connect can only be purchased with annual billing. Monthly billing is not available.
Remote access is free with RealVNC Connect Lite, a solution specially designed for non-commercial use. For commercial use, you can enjoy a 14-day free trial of VNC Connect to explore all its features. After this trial, RealVNC offers scalable pricing options, including a custom pricing option, for enhanced flexibility.
Yes, it's safe to remotely access computers—but only if you're using a secure remote access solution. Look for software that has comprehensive security features and protocols, like multi-factor authentication, encryption, and regular patching and updates, included as standard.