Every customer-facing business knows that there's one variable that's more important than all others: user experience. Ultimately, whether or not your customers are having a straightforward, simple, and stress-free experience will affect how much your company will grow. This means that nailing user experience – starting with customer service – is invaluable.
You should, therefore, always be looking for ways to boost user experience at your company – and it should be no surprise that the biggest innovations come from the world of technology. The benefits of digitalization are well-known and one of the biggest comes with the increasingly sophisticated Internet of Things (IoT).
You'll already recognize the IoT – basically referring to connecting physical infrastructure to the internet – in your personal life, with watches, TVs, and even refrigerators becoming digitized. However, more and more companies are starting to leverage IoT devices in their customer service offering.
If you want to keep up with the digital revolution in user experience, you'll need to integrate IoT into your operations – read on to find out more.
What is Internet of Things?
Think about how different the world would be without internet-connected devices. From air conditioning being controlled by your smartphone to being able to turn off your office lights from the comfort of your living room, the physical environment is becoming increasingly digitized.
This is the Internet of Things (IoT). IoT refers to the general network of devices that are connected to software, internet networks, or other technologies. In contrast to the traditional internet, the IoT is all about the physical devices; these devices use data collected through sensors about the physical environment which is then communicated across the network.
The IoT also allows you to control devices remotely – meaning that you can turn off your office lights from home to save money, for instance.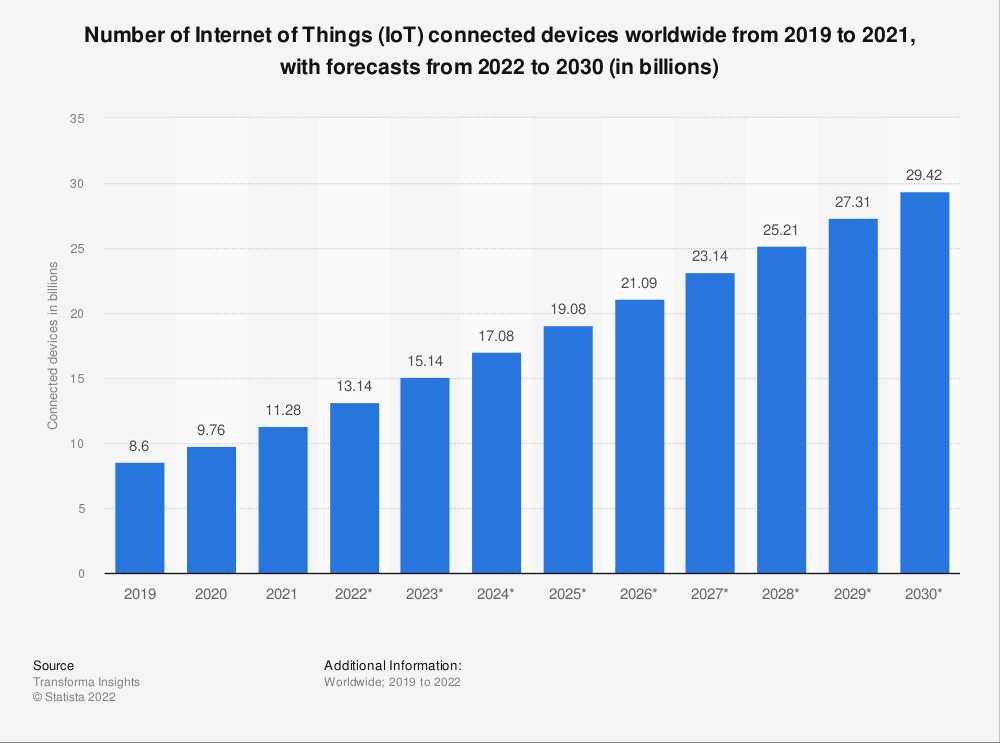 As this graph shows, the number of IoT-connected devices will only continue to grow over the next decade – and the insights and data provided by these devices mean that you can use the IoT to find innovative solutions for your company's user experience.
How can IoT transform user experience?
User experience – a term that refers to every aspect of a customer's interaction with your brand, products, and services – has the potential to be transformed by the successful integration of IoT-connected devices. Here are the main benefits that you'll be able to see by combining IoT with your user experience strategy:
1. Proactive maintenance and support
How many hours do you think you've lost trying to fix malfunctioning or broken products? Unfortunately, it's impossible to completely avoid performance issues – but how your company is able to deal with them is a pivotal part of your user experience. 
This means that the ability of IoT devices to monitor their own performance and detect potential issues before they become visible to users can be really useful. You'll be able to proactively offer support to customers and prevent bigger issues from occurring, for instance by scheduling a software update. All of this will ensure that disruptions are kept to a minimum and your products work as effectively as possible.
2. Remote assistance
Although IoT devices are able to reduce the likelihood of product failures, these will still inevitably occur. However, the IoT offers a unique solution to these problems. Most devices can be controlled via remote access, meaning that your team of experts will be able to diagnose problems and find solutions directly. 
This will streamline your customer service offering and make IT support much simpler, producing an effective and straightforward user experience.
3.
Personalized experiences
Making sure that your customers feel special is an important part of guaranteeing a positive user experience – and the IoT will make it easier for you to design experiences that are specifically tailored for each individual user. This comes from the amazing amounts of data that IoT devices can collect on your customers.
This data can then be integrated with your business call center software. Your customer service team can use it to deliver personalized and relevant experiences based on a customer's specific needs, purchase history, or location. 
These data-driven insights will also let you adapt your communication to the interests and characteristics of each customer. You'll also be able to drive customers towards other products that they'll love through data-driven product recommendations.
4. Instant analytics and feedback
Of course, you might be thinking that you can already create personalized experiences through data collected online, such as by using cookies. But IoT devices offer real-time analysis of how your customers actually use your products, as well as other data points such as their behaviors and environment. 
You can use this instant feedback to design experiences that are perfect for your customers. You'll also be able to quickly respond to any potential problems with your product, improving your customers' experiences with your brand.
5.
Boosted Efficiency
IoT devices can make your operations more efficient from back to front, producing a customer experience that is quicker and more responsive. One way that you can use the IoT to be more efficient is by using its insights to monitor your inventory, ensuring that you never run out of stock and minimizing customer wait times.
These greater levels of efficiency will also be directly felt by customers. If your business is based around electronic products, connecting these to the IoT will allow you to use smart energy management to ensure that they don't waste more energy than their environment or average use requires.
6.
Enhanced safety and security features
IoT devices will often include features such as biometric sensors that offer greater protection of customer details and data. Remote monitoring will also mean that your customers can be confident that you can protect their devices should they be lost or stolen. This will help your users to feel valued and secure when they interact with your brand.
7.
Rapid and simple integration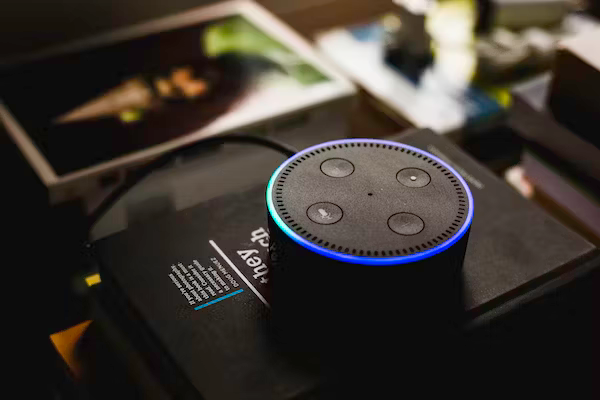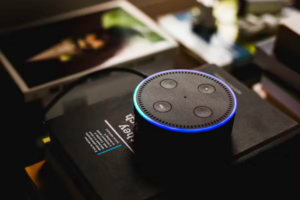 One of the best things about the IoT is that it doesn't require a complete overhaul of your technology strategy. Instead, you should be able to quickly and simply integrate it alongside your legacy systems.
By integrating IoT devices with an automated receptionist, customers can interact with the system using voice commands or through smart devices. For instance, customers could use their smartphones, smart speakers, or wearable devices to make calls or access services at any time of the day or night.
This means that you'll be able to see the benefits of the IoT in your customer service without having to make huge investments, while you'll be agile enough to also integrate advanced AI analytics going forward.
Limitations of IoT in customer experience – and how to overcome them
1.
Technical Challenges
There's no doubt that implementing IoT solutions can be complex – it requires technical knowledge of a range of different devices and systems. If you get it wrong, you can end up making user experience worse by causing delays and frustrations for customers. 
While overcoming these technical challenges will require investment, this will also make sure that your organization is well-prepared for a world that is only going to become more reliant on technology. Use this opportunity to strengthen your IT team and ensure that you stay on the cutting edge of innovation.
2.
Privacy Concerns
Almost all of the benefits of IoT customer service come from leveraging customers' personal data. This obviously increases the risk that comes with potential data breaches or hacking.
You can start to mitigate these concerns by being open with your users about your privacy policy, while also investing in strong and effective remote access security. Doing this will make customers far more likely to use your IoT devices.
3.
Reliability issues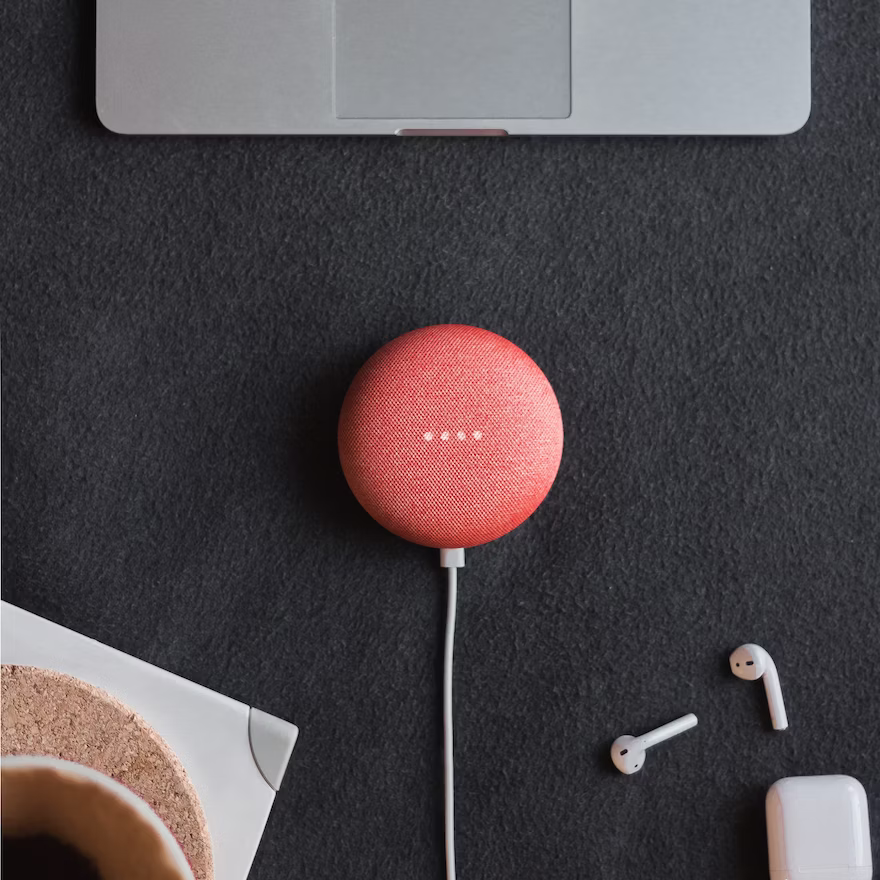 With the effectiveness of IoT devices so heavily reliant on a stable internet connection, some users are reluctant to adopt them. After all, you don't want to lose all usability simply because of a network disruption – the frustration this will cause will undo any benefits for user experience.
To avoid these issues, try to ensure that any IoT devices that you integrate into your operations are not entirely dependent on an internet connection. 
You can also make sure that your own connectivity is as good as possible by investing in the right internet providers and modernizing your digital infrastructure. All of this will ensure that any reliability issues are rare, leaving your customers only with a positive user experience.
The Internet of Things – the future of user experience
It's clear that the future is going to be increasingly interconnected and intelligent, with the IoT becoming more ubiquitous every day. While you might initially think of the purely technical solutions that features such as remote access can offer, this trend promises to change customer service and user experience for the better. 
Integrating IoT devices into your organization's operations will allow you to leverage greater insights into your customers' behavior through enhanced data collection. This will mean that you can produce even more personalized experiences. You'll also be able to use advanced analytics and remote monitoring to ensure that users' experiences are as effective and seamless as possible. 
While there are some challenges that come with transitioning to the IoT – such as worries over privacy and reliability – this article has shown how you can overcome these. There's never been a better time to revolutionize your company's user experience through the Internet of Things.