Smooth, streamlined internal operations can transform a decent business into a thriving empire, and remote access and custom domains are two things you can use to drive long-term efficiency.
From improving employee productivity to driving website traffic, increasing business efficiency has diverse, far-flung benefits. This article is going to discuss how utilizing remote access and custom domains—two different but critically essential strategies—can help you achieve heightened efficiency.
Let's start with custom domains.
Businesses have two options when it comes to creating a website. You can either buy domain name—i.e. a "custom" domain—or use a free one. Before we get into the differences between the two, let's first define what a domain name is.
A domain name is a unique text-based marker that can be used instead of your IP address to find your website in search engines. So, rather than having to remember a lengthy IP address like 192.0.529.27, customers can find you using your domain name (this should match or closely resemble your brand name). The domain name for Real VNC, for example, is realvnc.com. Simple!
Now, let's get to the "custom" part. If you've ever seen a domain like "mybusiness.wordpress.com" or "mybusiness.wix.com", you're looking at a free domain address. A free domain can be granted via a web hosting provider and includes the host's domain name too.
A custom domain name, on the other hand, is entirely owned by you and doesn't have a second-level domain name. This has lots of advantages, which we'll get into below.
The Benefits of a Custom Domain Name
So, we already know that custom domains are easier to remember, which increases your searchability. But how else can they benefit you?
Brand Identity and Credibility
Customers like and trust consistency. If your brand name doesn't closely match your domain name, visitors will question your business's professionalism and credibility. Custom domains are seen as more trustworthy and unite all your business information under one consistent brand.
A consistent brand identity wins you greater trust, credibility, and revenue. 68% of businesses say brand consistency has driven over 10% of their revenue growth. 35% say it's contributed over 20%.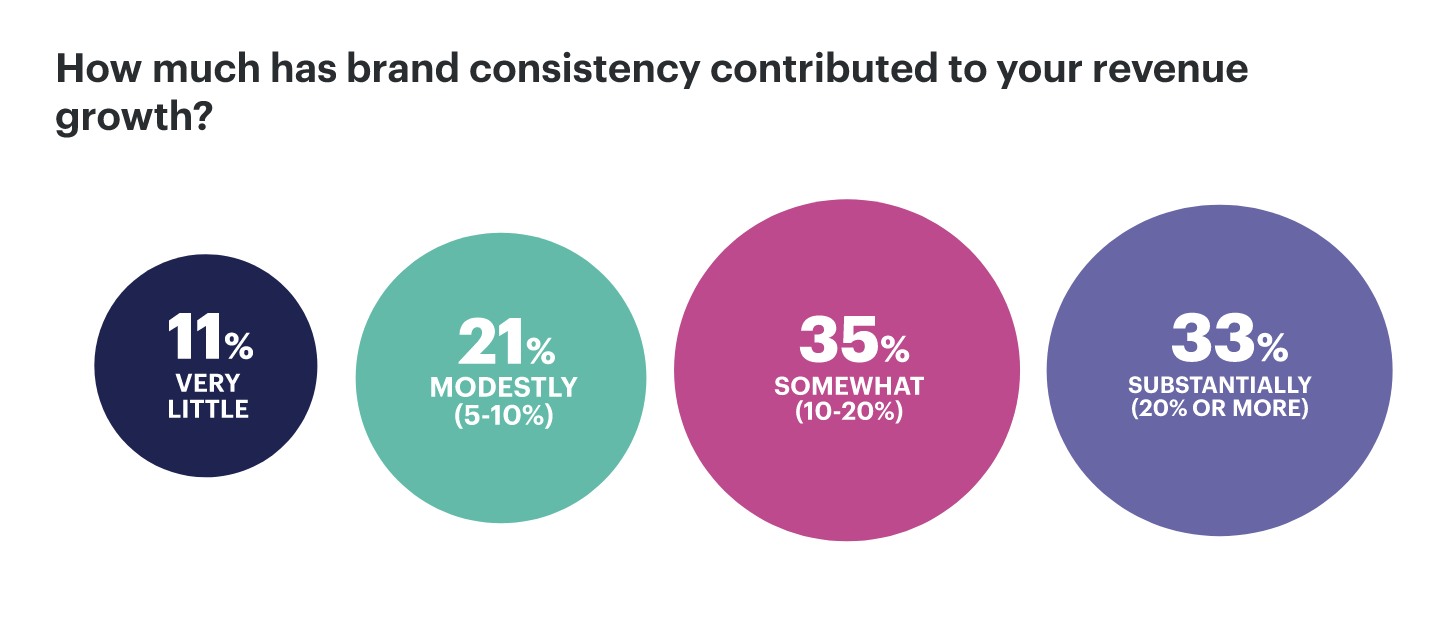 Don't forget to localize your custom domain name to establish greater credibility among local visitors to your site. For example, register .sg domain names for Singapore websites, .uk domains for UK business sites, and .com for U.S websites.
Prevents Domain Authority and SEO Repercussions
It's not uncommon for startups to use a free domain while they get their business off the ground, but here's the issue: the free domain you use will still build up domain authority. Once you switch to a custom domain, this will reset back to zero.
Domain authority impacts your search engine ranking score. It predicts how authoritative Google deems your website to be and is influenced by a number of factors, including your domain name and backlink quality/quantity. The higher your domain authority, the greater your chances of ranking highly on Google's search engine results pages.
When you change domains, you risk losing your backlinks and all your domain authority. If the bulk of your traffic comes from organic traffic or backlinks, this can be devastating.
Although there are things you can do to prevent this from happening, these will use up valuable productivity. So, to maximize long-term business efficiency, it's best to start with a custom domain from the get-go.
You also get a custom email address when you purchase a domain. So, instead of using a gmail.com or outlook.com address, you can create a completely personalized email, such as [email protected].
The most obvious benefit of a custom email is it gives your business an instant credibility boost. A branded email address assures customers that you're a professional, established business, while a Gmail or Outlook address may imply the opposite.
Also, because business emails can contain sensitive customer and client information, they require stricter encryption, user permissions, and backup capabilities. Free email services can't provide this level of security. Custom emails, however, are equipped with business-oriented security features to protect your data and ensure compliance.
Total Ownership and Control
When you purchase a custom domain, you also get complete ownership of your URL and custom email address. So, along with the benefit of not having your brand name become diluted by the host domain, you also get more control over your website and company data. This improves compliance, data management, and business efficiency.
Say, for example, that an employee leaves your company on bad terms. If they were using a free email address, there's nothing stopping them from hoarding or deleting the company data in their mailbox. But with a custom email, you have complete access to and control of this data.
Now we've covered custom domains, let's move on to remote access.
Remote access lets authorized users access a corporate computer, network, or application from any location or device. It's typically used to facilitate remote working and improve IT support efficiency.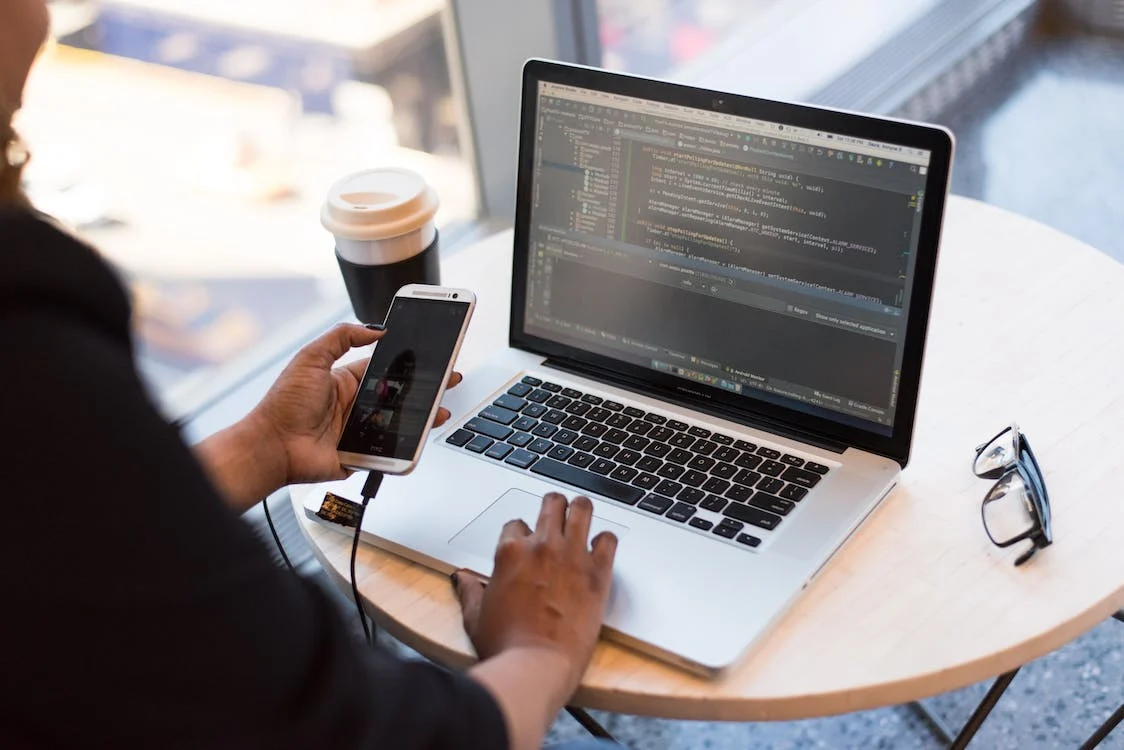 Remote access can be established in a number of ways. Three of the most popular include:
A virtual private network (VPN). A VPN creates an encrypted connection between your device and a secure remote server. Once established, you're connected to the end device or network.
Remote desktop protocol (RDP). This is a Microsoft-specific connections protocol that enables users to access and control their work computer from another location as though they were physically viewing the remote device's screen.
Virtual network computing (VNC). VNC uses the remote frame buffer protocol to facilitate remote desktop sharing. Secure remote access software provides users with a graphical desktop display of their target remote computer, which they can control and manage over a network connection.
The Benefits of Remote Access
Remote access and custom domains drive efficiency in different but complementary ways. Here's what utilizing remote access can do for you.
Workforce productivity drives efficiency, and remote access increases this by empowering employees to work from any location, on any device, at any time of the day.
For your evening and night owls, remote working enables them to exercise peak productivity levels. For those who get disturbed by the hustle and bustle of the traditional office, home offices are the perfect, distraction-free environment. And for 22% of workers, being able to work around their personal commitments is the leading efficiency-boosting benefit of flexible working.
Empowers Flexible Collaboration
Business efficiency relies on seamless, streamlined team collaboration, but when your organization's structure requires employees to be in the same room at the same time, you can cause major workflow and productivity disruptions.
Remote access allows globally distributed teams to collaborate online just as efficiently as if they were in the same office. Remote employees can not only access the same real-time data and resources as their in-office colleagues but open, edit, and collaborate on documents.
Done correctly, remote access implements critical remote access policies and best practices (multi-factor authentication, zero-trust, user permissions, etc). This hardens your system against malicious cybersecurity attacks and significantly improves threat detection and response.
Remote access initiatives should always involve comprehensive employee training. Create a cybersecurity-first culture by educating employees on data protection and cybersecurity awareness.
Enables Remote IT Support
Remote technical support is a popular use case for remote access and can greatly improve business efficiency. Should employees encounter any technical difficulties, your IT support team can connect to, control, and troubleshoot their devices from afar using remote technologies.
This streamlines IT troubleshooting as there's no need to waste productivity traveling between offices or explaining convoluted technical issues. IT support can simply jump on the target device—regardless of its location—and see the problem for themselves.
The fewer employees you need in the office, the fewer overhead expenses you'll incur. This means you can save on rent, utilities, equipment, travel, and more. Bring-your-own-device (BYOD) practices are particularly cost-effective. They enable employees to use their own PCs, laptops, and phones, significantly driving down equipment costs.
The money you save can then be allocated to business-optimizing initiatives like better software and technologies.
Without remote access, talent acquisition is restricted by your geographical location. As employees will need to attend the office every day, any new hires you take on must be locally based. This can mean you miss out on hundreds—if not thousands—of suitable, high-quality candidates.
Remote access removes this restriction. With the resources to hire people from anywhere in the world, you can snatch up the best talent regardless of their location. As a result, you can create a highly competent and efficient team.
Improves Job Satisfaction
The more satisfied your employees are at work, the more productive, engaged, and motivated they'll be. One foolproof way to increase job satisfaction is to provide employees with the opportunity to work from home.
According to a recent survey, 98% of employees want to work from home at least some of the time. By facilitating remote access, you give them the flexibility they need to remain happy and productive.
Should You Use Remote Access and Custom Domains to Boost Efficiency?
Like all businesses, you're probably doing everything you can to maximize efficiency—but have you implemented remote access and custom domains yet?
While both require an initial investment, remote access and custom domains have significant long-term benefits. A dynamic remote access strategy streamlines workflows and improves employee satisfaction to cultivate a culture of high efficiency. Custom domains give you more control over critical business assets. They also streamline workflows while facilitating high-level website management.
So, investing in remote access and custom domains is certainly worth it. Why not set one or both of them as your next business initiative?