As the trend towards remote work continues, many organizations are adopting technologies which can empower their remote teams to perform as well as if they were working in-house.
We're going to take a look at two of these technologies, but first we're going to examine what the future of remote work looks like, and what benefits and challenges these practices can bring to businesses.
The number of organizations adopting remote and hybrid working practices has sharply increased over the last few years. Recent data shows that over 70% of companies are planning on permanently allowing remote work in some form going forward.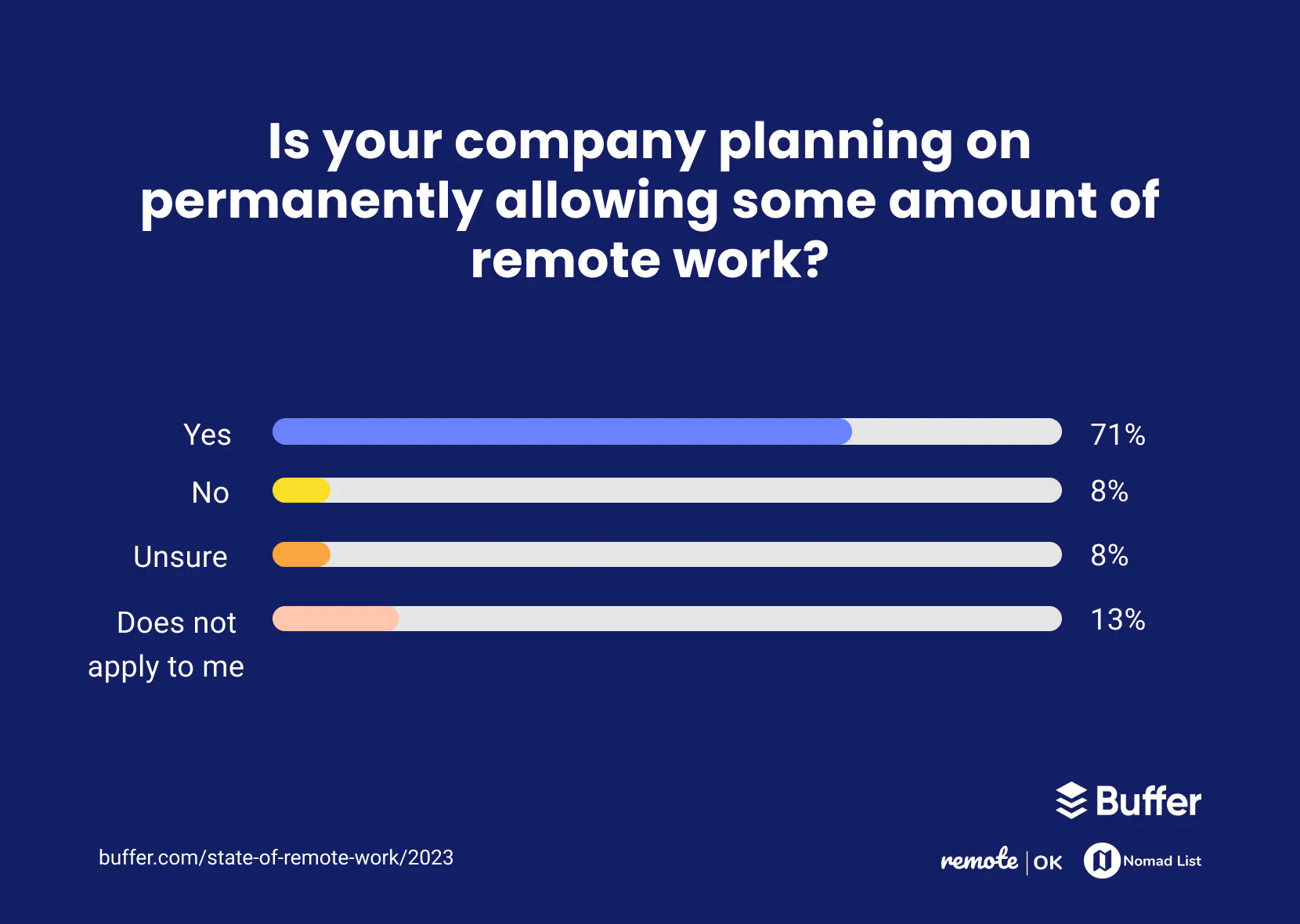 With this trend towards remote work, companies must take steps to ensure that their employees can achieve the same levels of engagement and productivity as if they were working in the office.
There are several ways that this can be achieved, including the use of domain hosting and VNC software. Before we take a look at these in more depth, however, let's first examine some of the benefits that remote work can bring to organizations and their employees, and the challenges that must be overcome.
For employees, the benefits of remote work are numerous.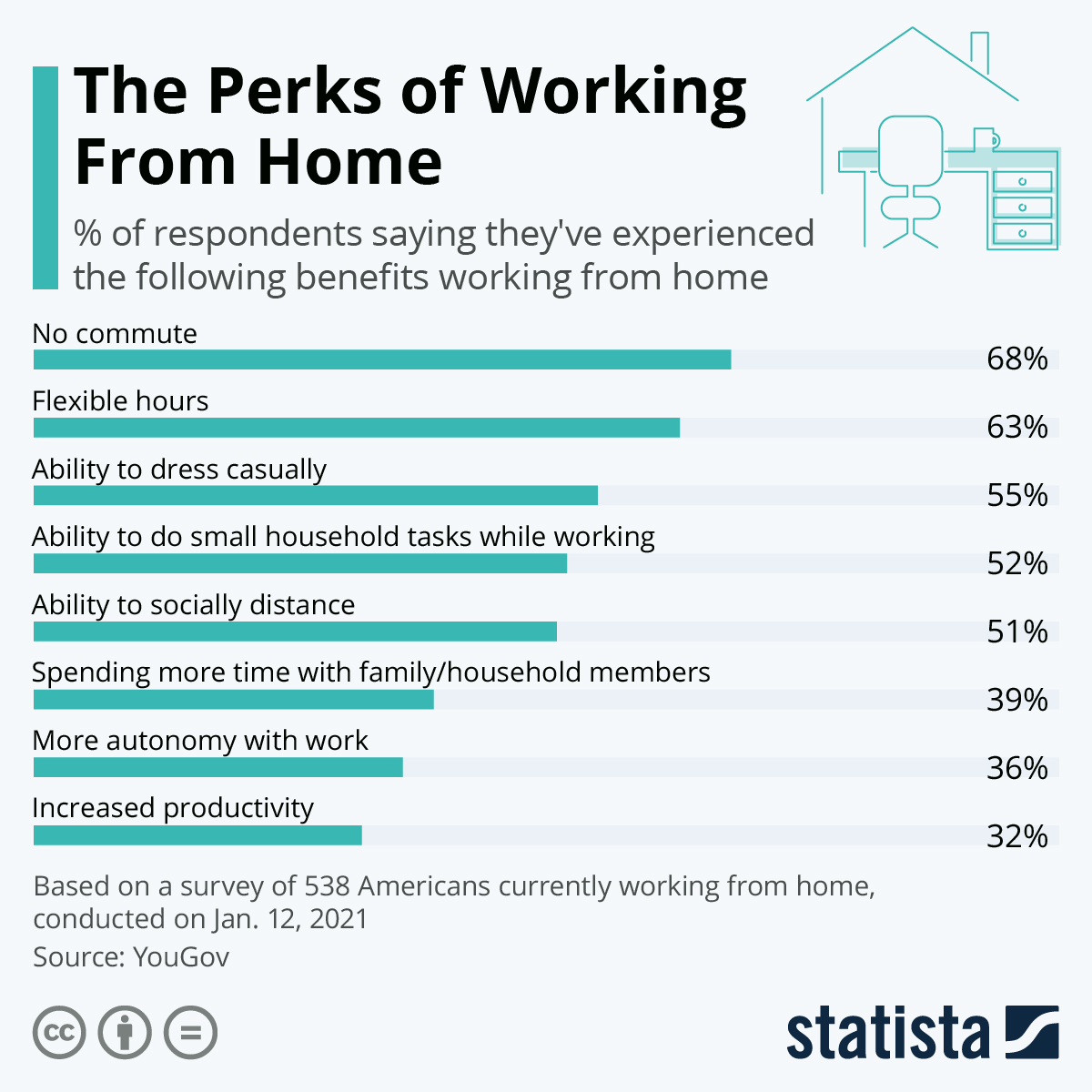 Flexibility when it comes to work location and work hours, the lack of a commute, and the ability to achieve a better work-life balance are all cited by employees as benefits of working from home.
There are perks for employers, too. Remote working leads to an increase in employee satisfaction in many industries, which in turn leads to a reduction in employee churn.
Not only this, but in many cases productivity is shown to actually increase amongst remote workers, helped in no small amount by the elimination of the daily commute.
Challenges of Remote Work
While working remotely undoubtedly benefits organizations and their employees in many ways, it can also lead to challenges which need to be overcome.
Many of these are to do with employee wellbeing, with feelings of isolation, disconnection, and working longer hours all being potential pitfalls.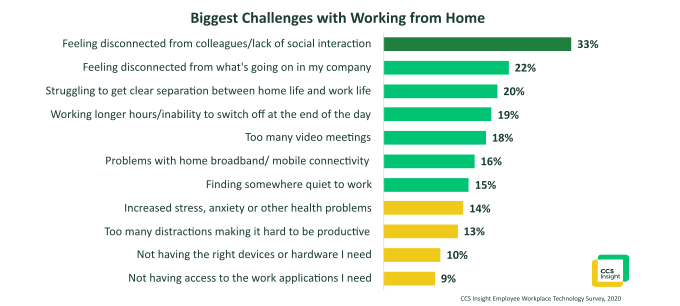 There are also technological hurdles to overcome. Some employees name a lack of access to necessary hardware and software as the biggest challenge of working from home.
One of the best ways to combat all of these challenges is to introduce measures which can improve collaboration and communication for remote workers. Not only does this help employees to feel better connected to their teammates, but it can also help them to access the tools and information they need to excel in their roles, even when working remotely.
Domain hosting is one method by which an organization's resources can be shared with its remote employees.
In its simplest form, domain hosting is the way in which a website is shared on the internet for people to visit.
All websites are hosted on web servers, which store the files that make up individual websites, and process the requests to view these files.
Usually, an organization will search domain names for an appropriate option, then purchase it so that they can use it to host their website and represent their brand.
Different Types of Domain Hosting
There are several different types of domain hosting that an organization can utilize, depending on what functions they want their website to perform.
Regardless of the type of domain hosting you choose to use, it's worth investigating the use of a domestic domain for the territory you're operating in. For example, if you sell products in the UK, or are thinking of expanding your operation there in the near future, then registering for a co uk domain could be beneficial.
This will provide you with a top-level domain (TLD) for the UK, which will help your website to rank higher in search engine results, increasing visibility and organic traffic. What's more, a domain local to your target customers helps to build trust in your website, and gives you a competitive advantage over international competitors.
Cloud hosting is one of the newest methods of domain hosting. It utilizes a range of different servers to store files as if they were one large server. Cloud hosting is incredibly scalable as a result, as the number of servers can be easily increased as the amount of traffic and number of stored files increases.
Shared hosting means that your website will be stored on a server along with multiple other websites. While this is a cost-effective option, it's usually unsuitable for websites that experience high volumes of traffic or need to store a large number of files.
Virtual Private Server (VPS) hosting usually offers more storage space than shared hosting, as it replicates having a dedicated server for your website, even though it's technically still hosted on a shared server.
It offers better customization and performance compared to shared hosting, and is therefore a more expensive option, while remaining relatively cost-effective compared to dedicated server hosting.
Dedicated server hosting is the go-to choice for websites that need to store a large amount of files, and experience large volumes of web traffic.
The website is stored on its own individual server, giving the organization full control over everything related to that server, including maintenance and security. This usually requires the organization to have employees capable of managing the server.
Domain Hosting for Remote Work
Now that we have some background information on domain hosting, we can take a look at how it can assist in facilitating remote work.
Establishing a dedicated domain for your remote employees to access can help you to give them access to valuable resources, tools, and information.
Using a VPS, you can create an environment in which it's possible for employees to communicate with each other, share information, and collaborate on projects.
A VPS service gives you the ability to host your own VoIP (Voice over Internet Protocol) server. Using open-source VoIP software, you can provide your employees with a way to communicate cost-effectively wherever they're working from.

This allows remote workers to stay in touch with their colleagues working from the office, and with each other, fostering a culture of collaboration, and helping to reduce feelings of isolation.
You can use domain hosting to host your own email server. This provides a cost-effective alternative to using a third-party email service, and gives you dedicated space to store your employee's contact details, and their email history.
This facilitates easier communication for your remote employees through the use of their own dedicated work email accounts.
Set Up a Development Server
If you're developing an app, a piece of software, a website, or something else using a remote workforce, then domain hosting can provide a way to safely test the product you're working on.
For example, you can test any changes you're making to your website on a backup server before making them live on the real deal. This helps you to identify any bugs or issues during development, and rectify them before they have a chance to impact your users.
Virtual Network Computing (VNC) is technology which allows you to remotely control a computer using a separate machine. Using VNC, a computer's screen, keyboard, and mouse can all be controlled remotely, allowing a user to operate the computer as if they were sitting in front of it.
As a screen sharing platform, VNC enables somebody positioned in front of the computer being controlled to see how the remote user is interacting with the system. This makes it a useful tool for conducting tutorials, or educating users on how to perform repairs or maintenance.
VNC operates a client/server model. The server component needs to be installed on the system you wish to control, while the client, or VNC viewer, is installed on the device you wish to control it from.
VNC Software for Remote Work
Providing remote access through the use of VNC can have great benefits for remote workers, and the organizations employing them. This is partly why remote desktop technologies like VNC have been a source of increased spending for many businesses in recent years.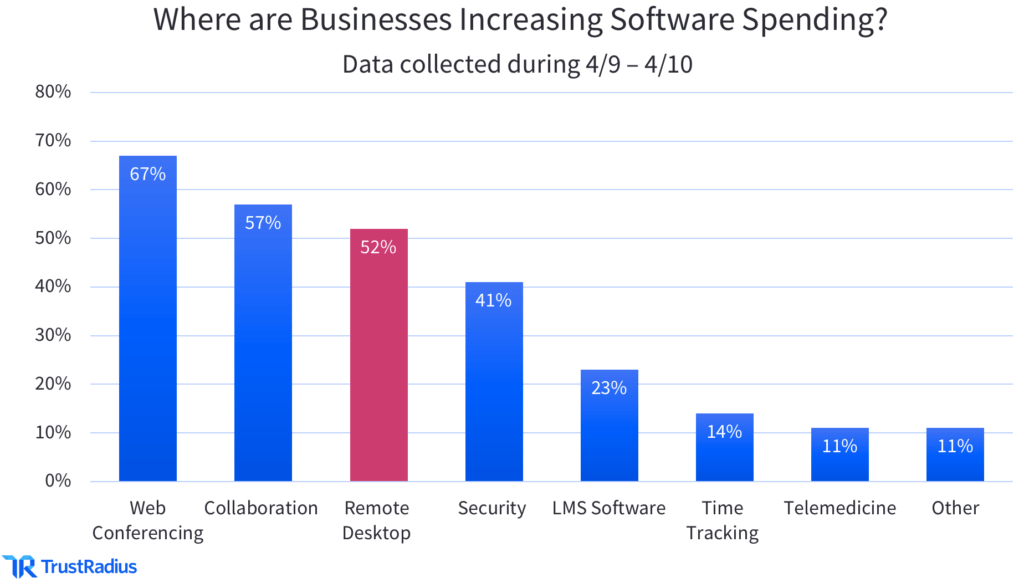 Using VNC technology, remote workers can access machines based in the office of their company from their own devices at home. This gives them access to any data, files, and software programs that they need to perform in their role, which they may ordinarily be unable to access when not in the office.
This helps to increase the productivity of remote workers, minimizing the delays they face when accessing tools and information. It can also help to improve collaboration across remote teams, giving them an easy way to share files and collaborate on projects.
VNC technology can be used by businesses to provide technical support to remote workers. IT practitioners can take control of the machines of remote workers, and see first hand what issues need resolving, then take steps to rectify the problem.
Domain Hosting and VNC Technology: Powering Remote Work
Domain hosting and VNC technology are just two of the tools that businesses can use to unlock the benefits of a remote workforce, including increased productivity, improved employee wellbeing, and overall higher employee satisfaction.
VNC technology helps to similarly empower remote workers to perform in their roles. It can be used to provide access to important files and programs, to issue efficient technical support, and to give employees a way to share information and collaborate together on projects.