Install VNC Server on the Mac you're controlling
Before you start, it will be a question of knowing what needs installation and where.
Namely
, you will install VNC Server (which requires a license) on the machine you want to control.
VNC Viewer is the software you will install on the device you are controlling your Mac from, (it doesn't need to be a Mac). Of course, it can be, but we also have VNC Viewer for many other platforms. These include Windows, Android, Linux, and Mac. You can even do Mac screen sharing to your iPhone! A
complete list of supported OS versions is available here
.
Once that's done, run the installer on the machine you want to control. You will need to have admin rights. Also, if your Mac is running 10.14 Mojave or later, there are some permissions that you will need to grant. These are necessary for full Mac screen sharing.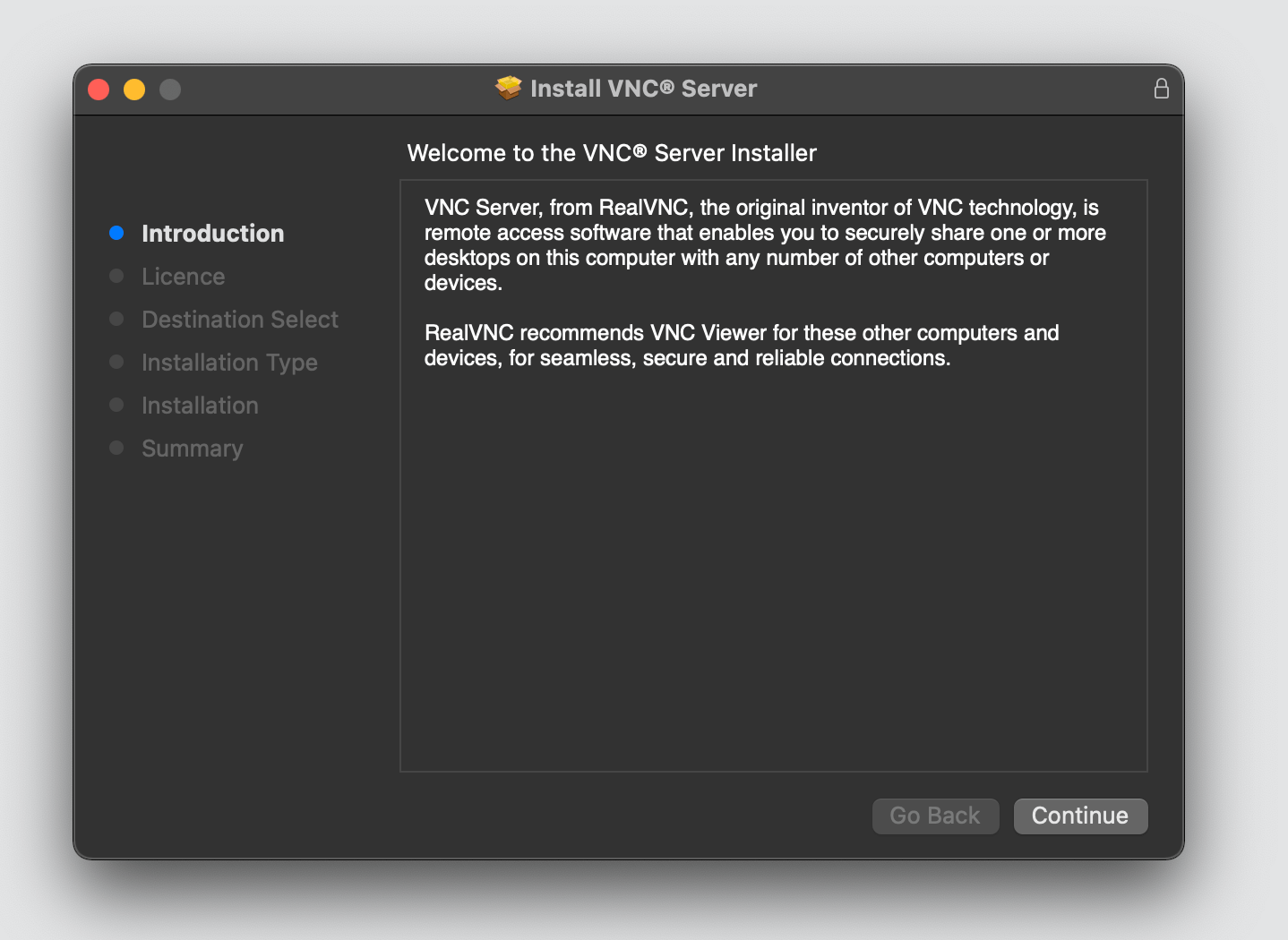 If you prefer installing via command line, the command is as follows:
installer -pkg <vnc-app>.pkg -target /
Once installed, make sure you
create an account here
. If you don't already have a licence, you'll need to buy one or start a trial. It would be ideal to also set up two-factor authentication, for extra security.
You can then license the software by
simply
right-clicking the icon in your system tray. Then, go to
Licensing
and enter your account details. If you have an Enterprise subscription, you might want to
license in bulk or remotely
.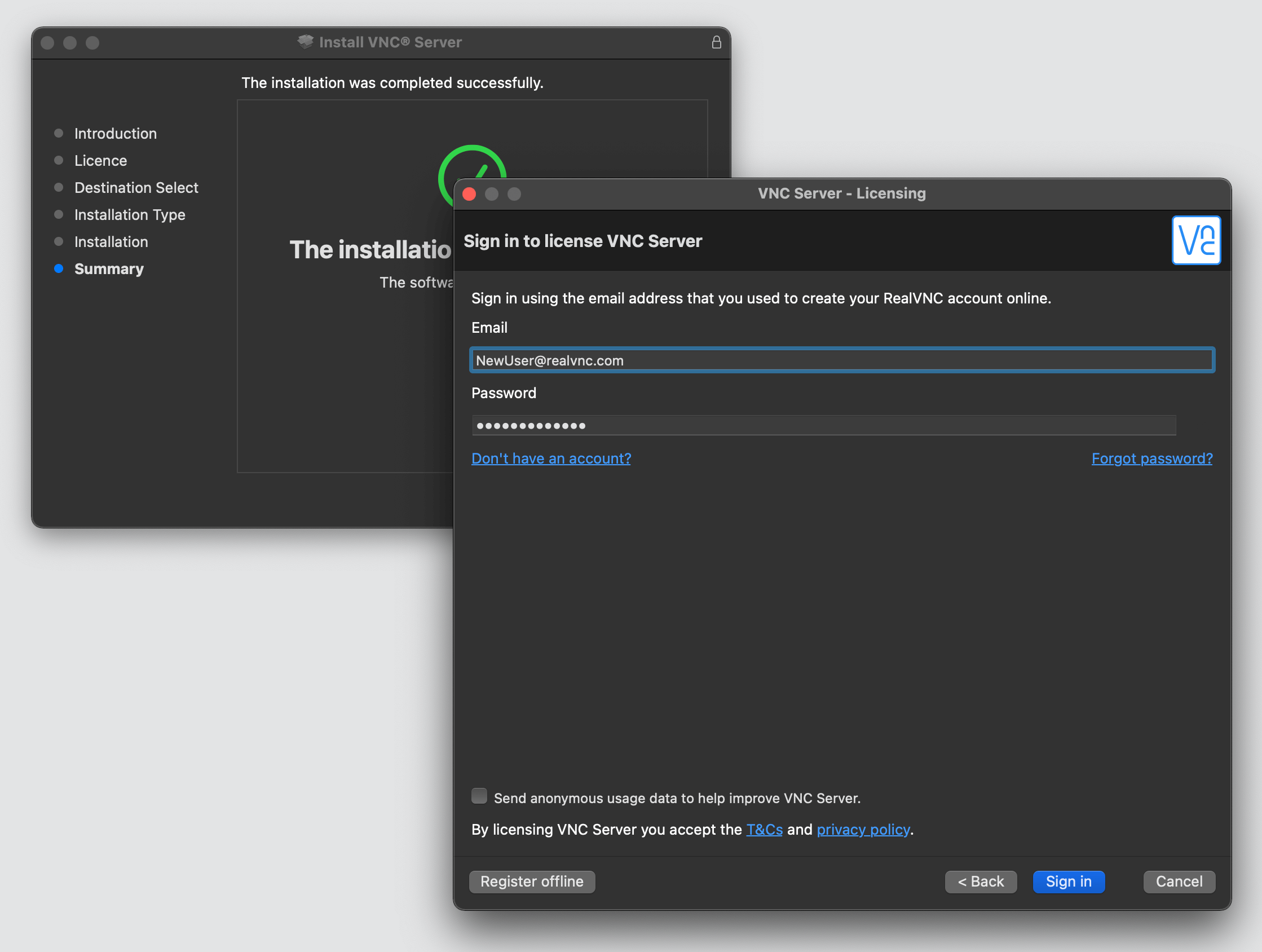 Next, you'll need to install VNC Viewer on the machine you want to control your Mac from.
Install VNC Viewer on the device you're controlling from
For this article, we'll look at VNC Viewer for macOS. As mentioned above, you can control your Mac
remotely
from a multitude of other devices, too.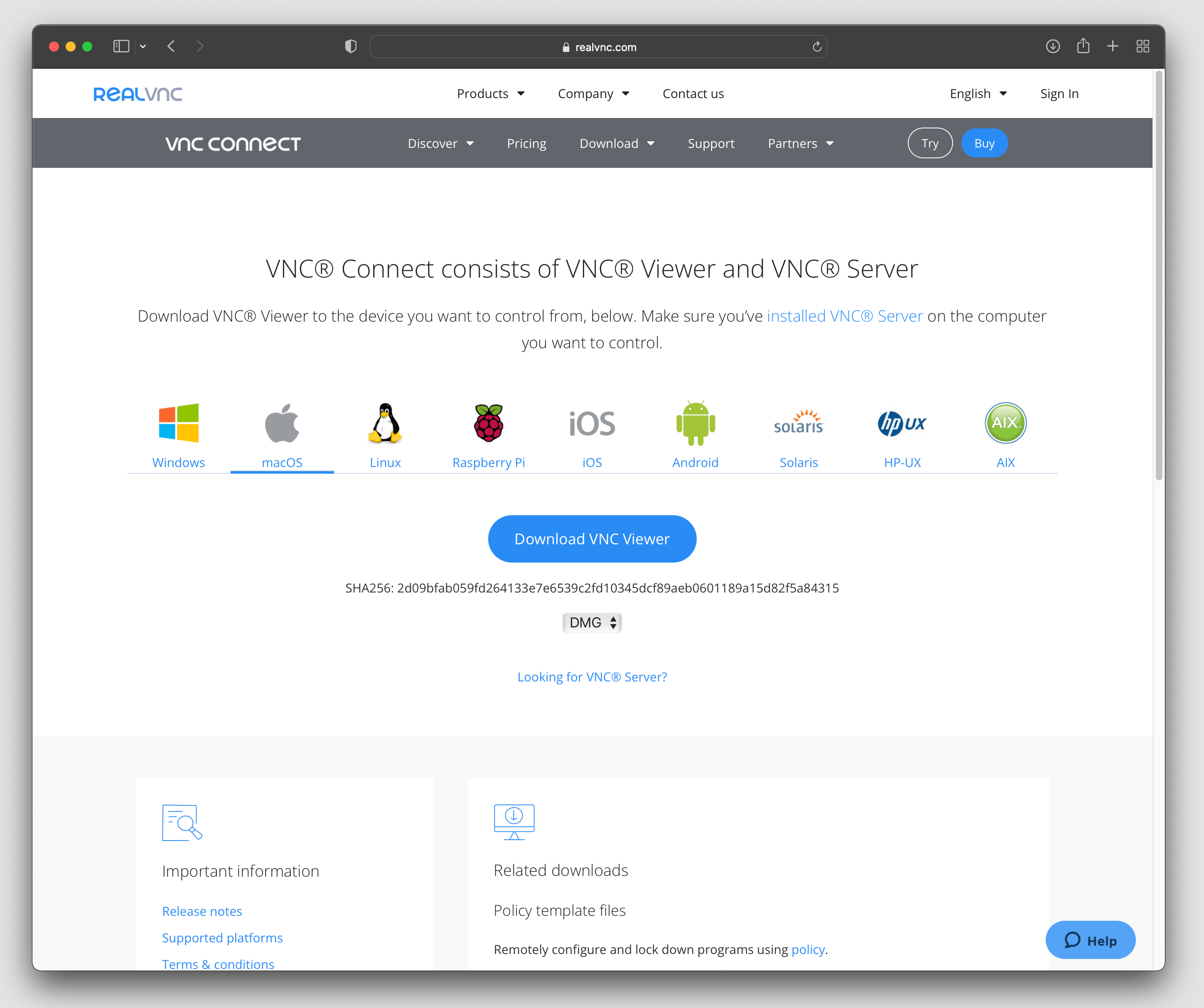 Then, drag the disk image file into your Applications folder.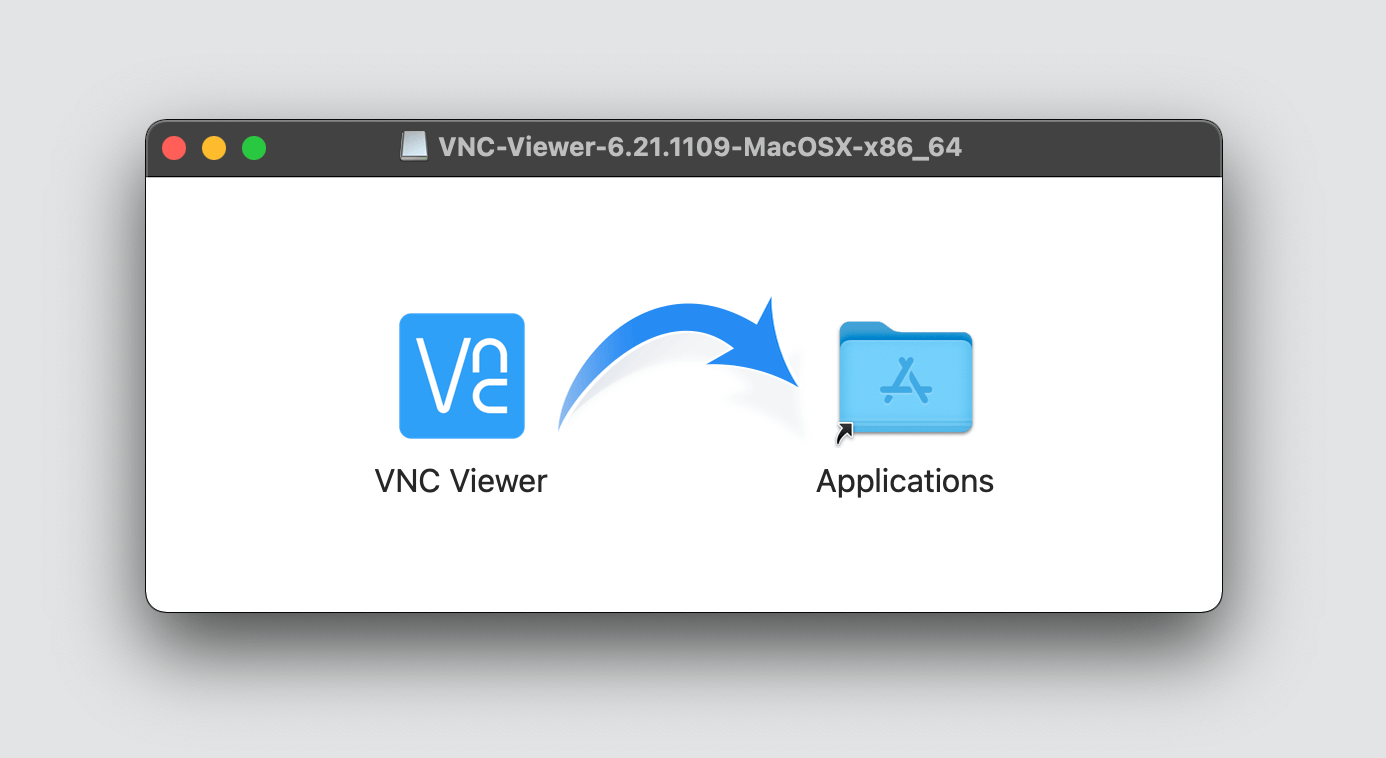 Next, sign in with your RealVNC account details. If you've set up multi-factor authentication, you will also need to type in a code from the respective app.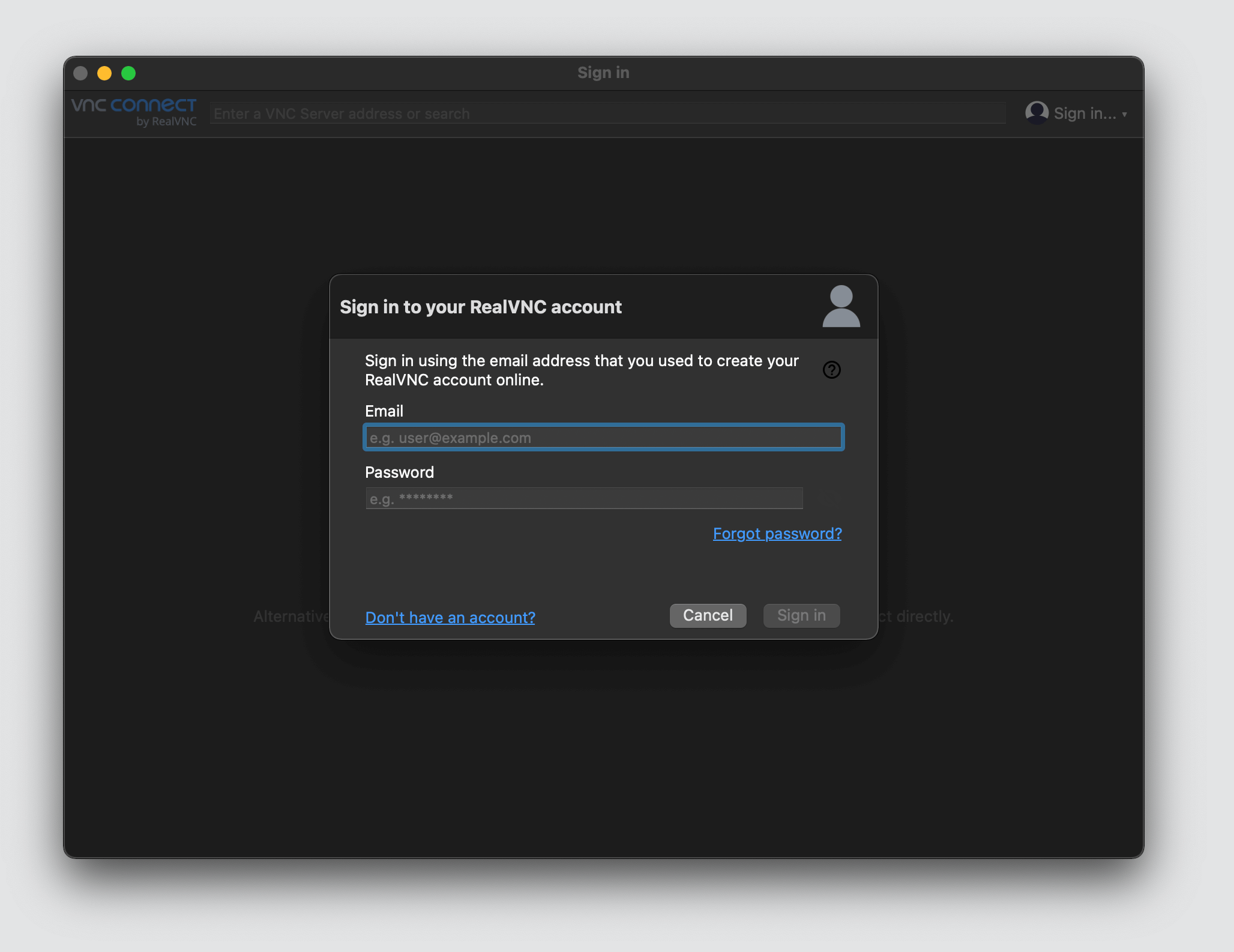 Once you've installed and licensed VNC Viewer, your Mac will show up in its list of machines.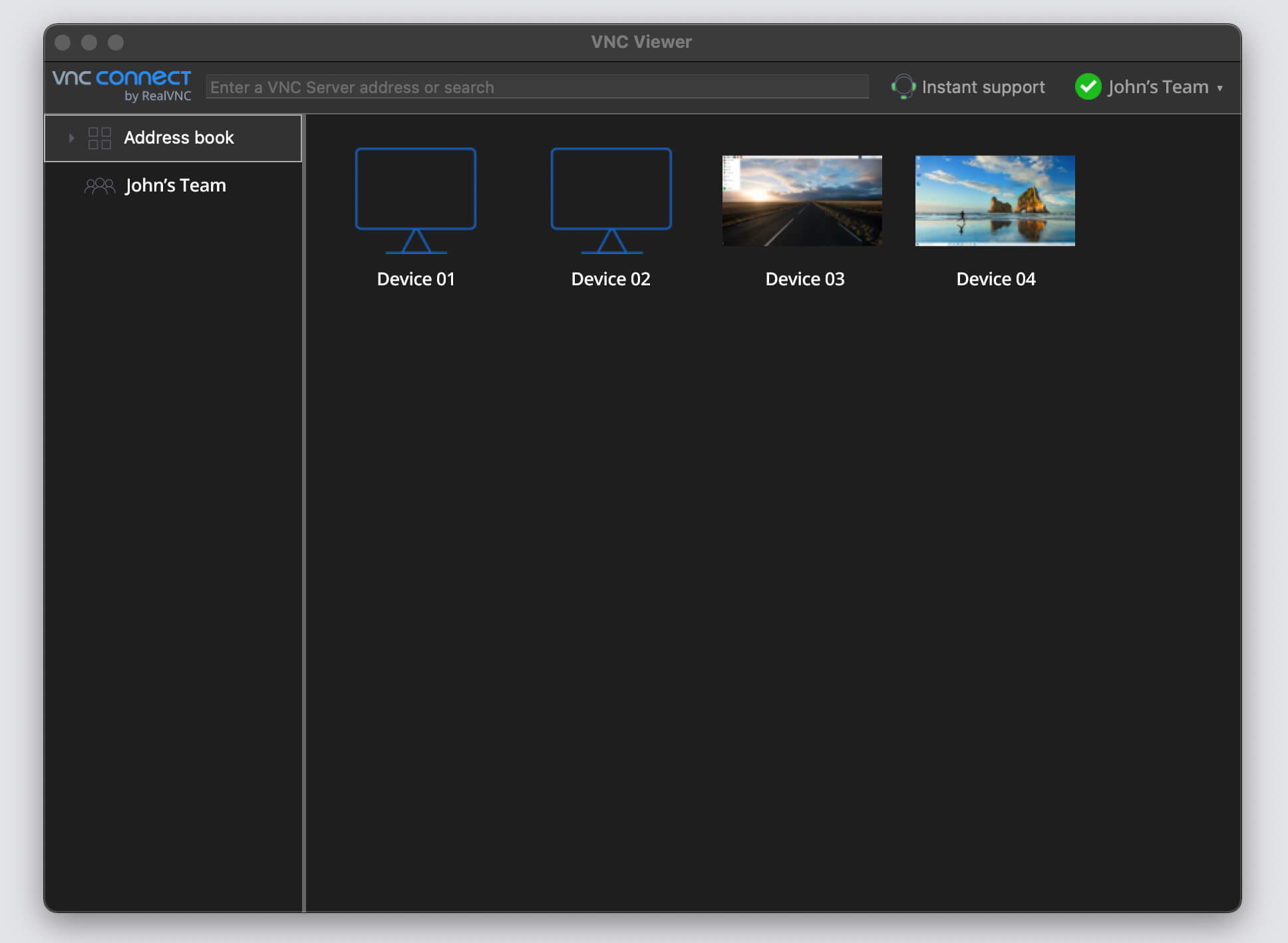 You can now double-click it, and you'll be able to use it as if you were sitting in front of it!
If your organization runs a Mac fleet, VNC Connect can make remote access to them much easier. And this, whether it's for providing IT support or accessing corporate resources.