Making your first connection really couldn't be easier.
On the device you want to control, install RealVNC Server (or deploy the software, if you plan on controlling multiple computers). Then, log in to the software with your RealVNC account.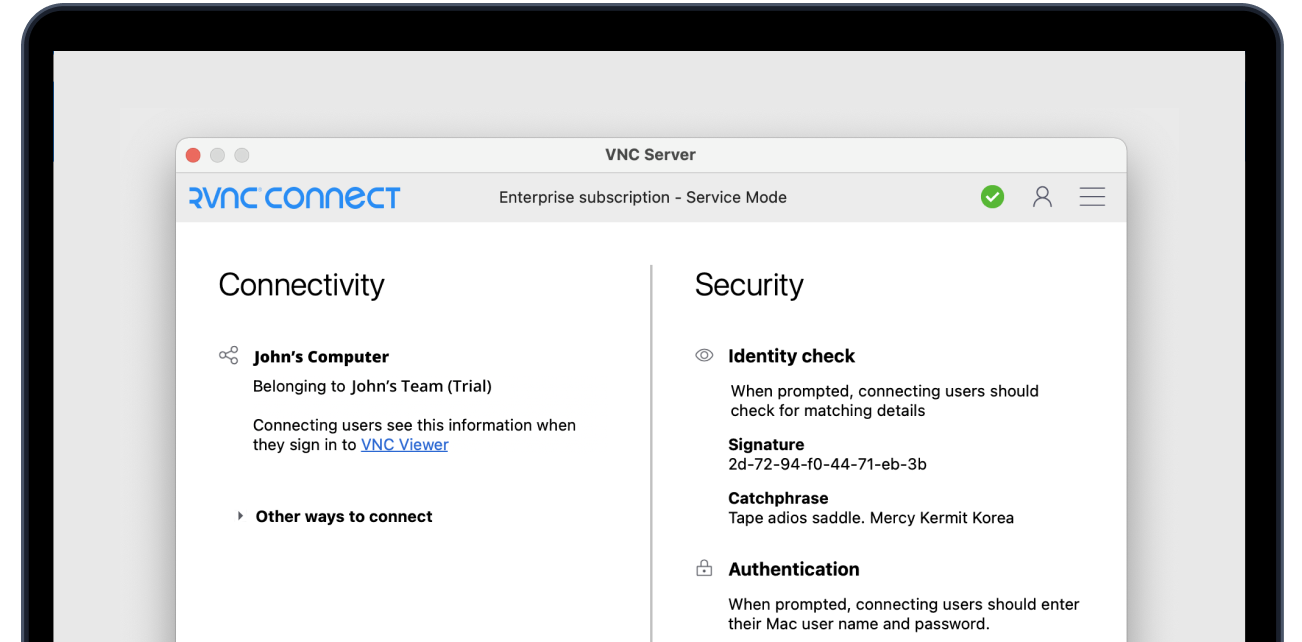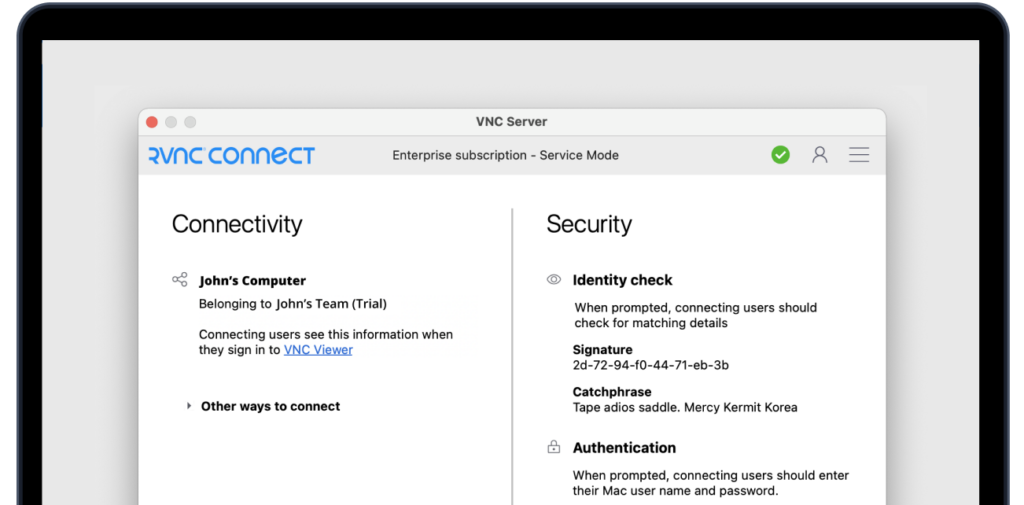 On the device you're controlling from, install RealVNC Viewer and log in with your account. The computer(s) that you've installed RealVNC Server on will be shown. Click the one you want, and you're connected!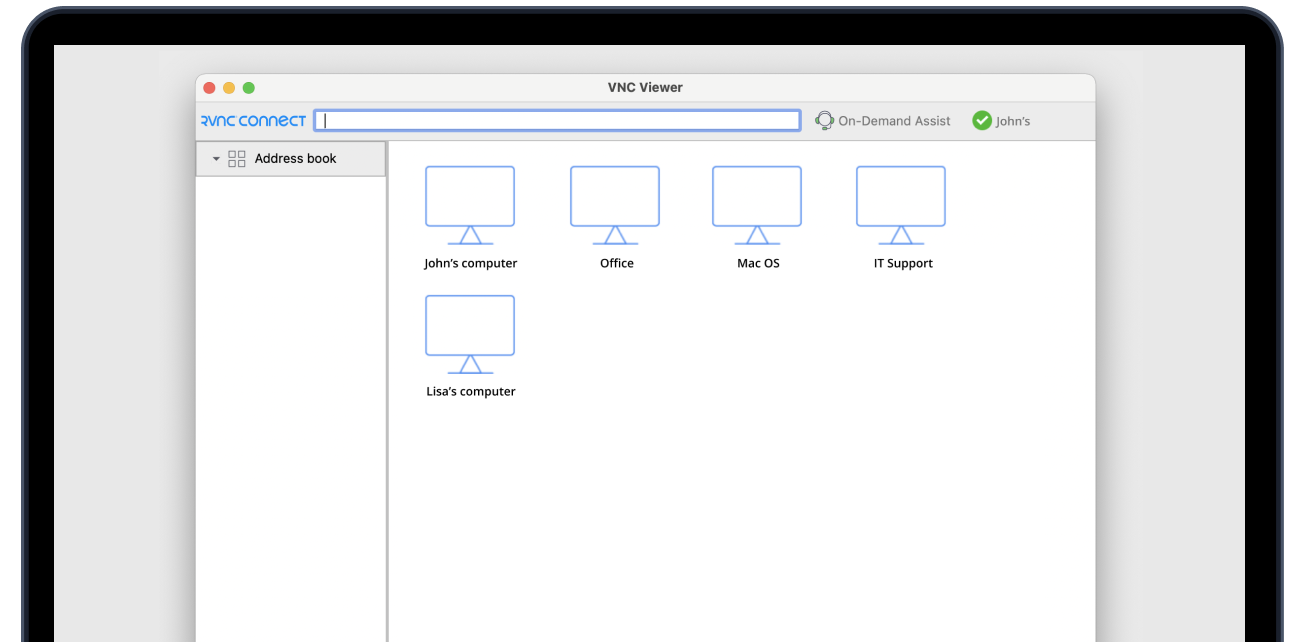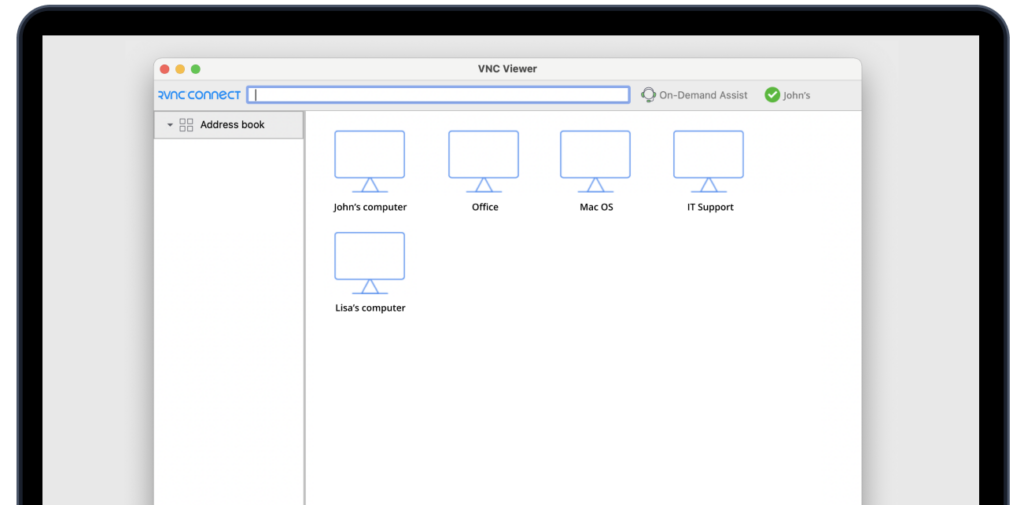 Introducing the RealVNC Connect Single Installer
Experience seamless installation with our new all-in-one RealVNC Connect single installer, combining RealVNC Viewer and RealVNC Server into one convenient package. Save time and simplify your installation process with this user-friendly upgrade.
See how easy RealVNC Connect is to use
Configure RealVNC Portal
Learn how to manage your RealVNC Account online through Portal
Portal Configuration and Management
With our flexible configuration options in the Portal and the RealVNC Server application, you can easily customize and secure your remote access experience. Manage user access, licensing, APIs, and account activity through the Portal while configuring essential security features such as MFA and permissions management directly within the RealVNC Server.
Remember, if you forget your username, use the email address you registered with. For more tips on changing your password, click here.
Take complete control of your organization's remote access setup by deploying custom configurations tailored to your specific needs, ensuring your data remains safe and secure with our robust security options.
We understand your remote access needs are unique, so we've designed RealVNC Connect to be as adaptable as you require. For instance, if you provide remote helpdesk support to numerous end users, our On-Demand Assist feature is the perfect addition to your subscription.
With On-Demand Assist, there's no need for software installation on the end user's device. They simply click a link and enter a code, allowing you to connect swiftly and resolve their issues effectively. This is just one example of how you can customize RealVNC Connect to suit your needs.
Get to know On-Demand Assist
Immediately help other users by connecting through our lightweight remote support solution
Visit knowledgebase, where you can
find out everything about our product!