Experience remote support that improves time-to-resolution while offering customers an in-person experience, even from afar.
Fix customers issues faster with on-demand assistance.
Get to the heart of the problem quicker
Every service team knows the challenge of deciphering support tickets, especially when it's a very technical issue. Often you end up having to ask users more questions, which takes time and leads to frustration (on both sides). With Instant Support, you can cut out all the back and forth and bypass the confusion.
Technicians can quickly connect to users' devices to see the issue for themselves and take control to offer further assistance. All of which means less effort for the customer and faster time-to-resolution for you.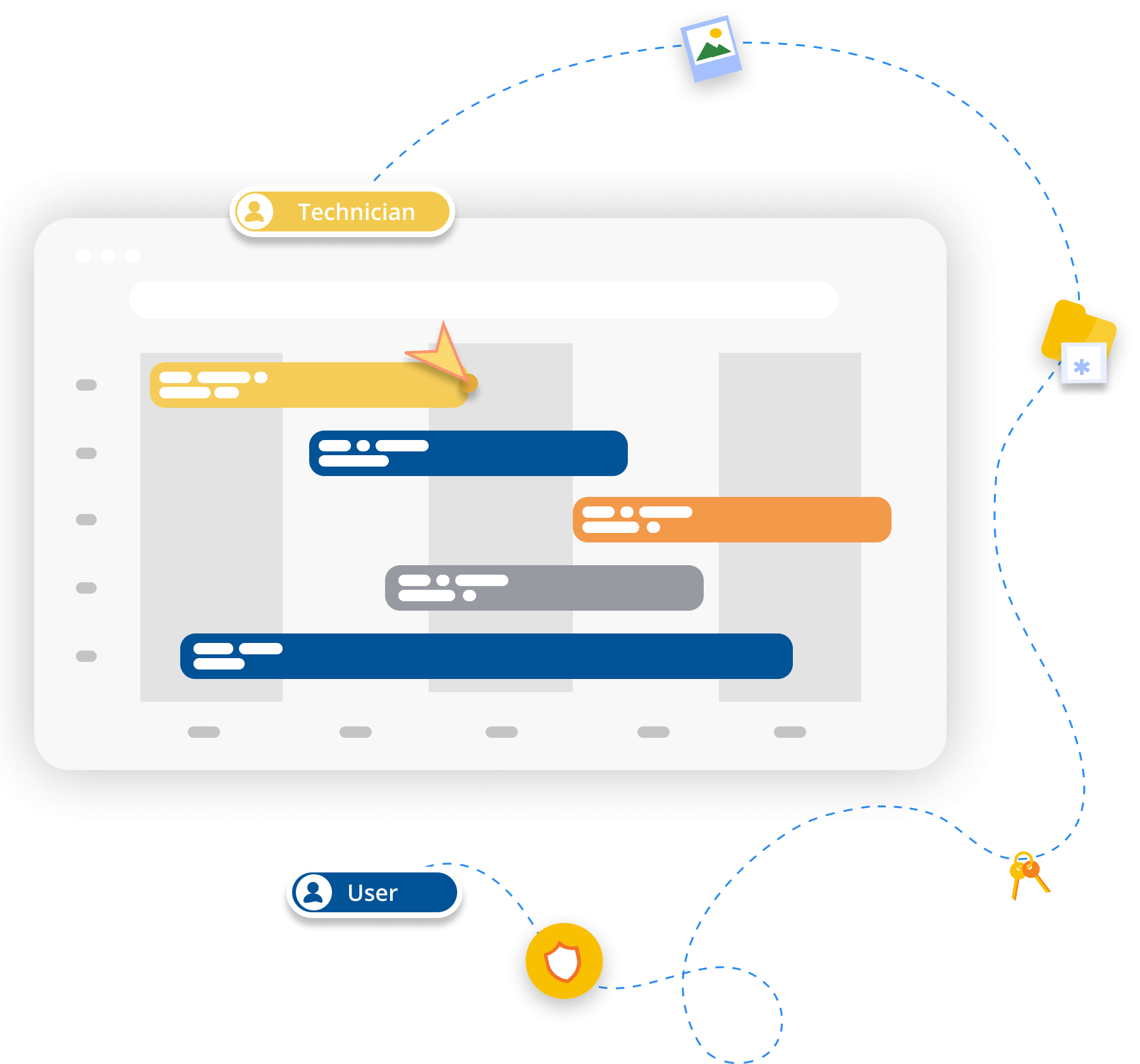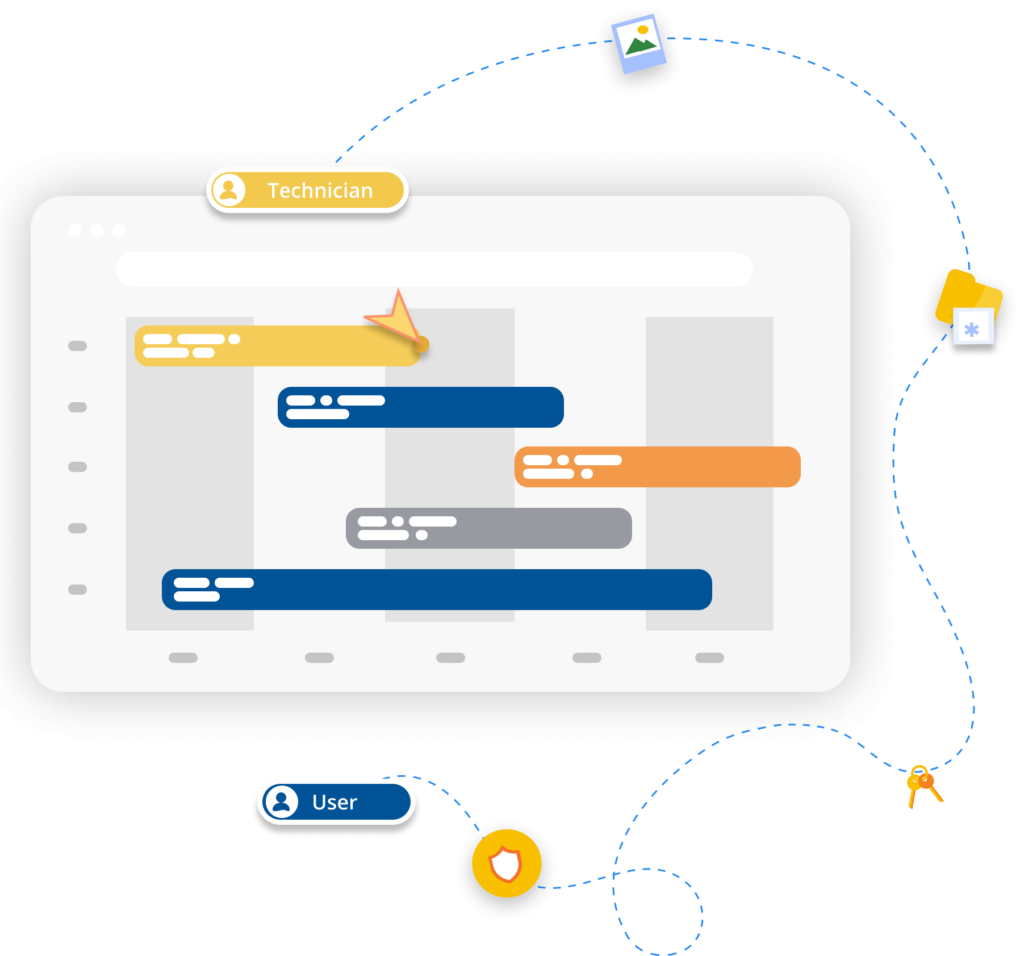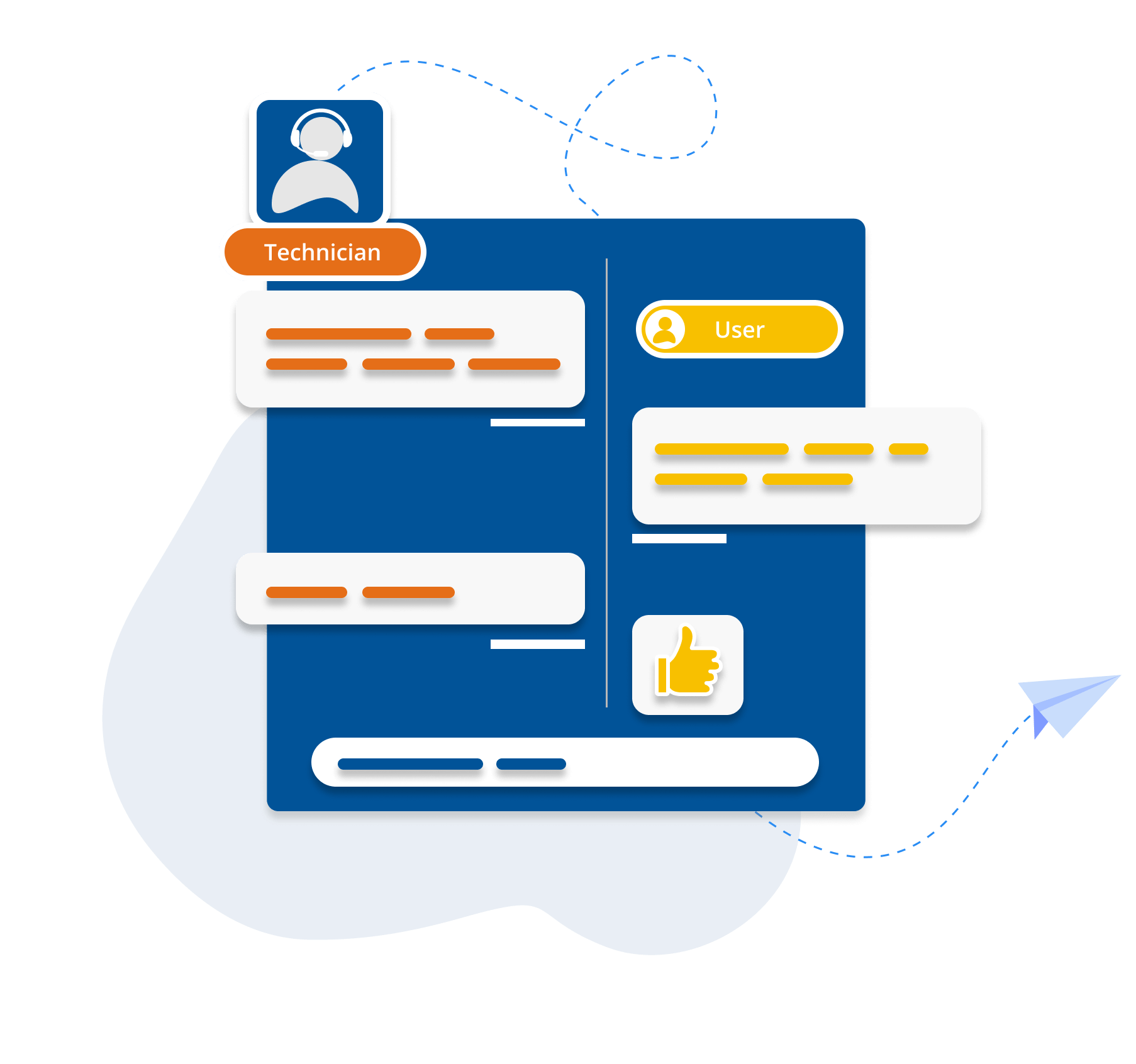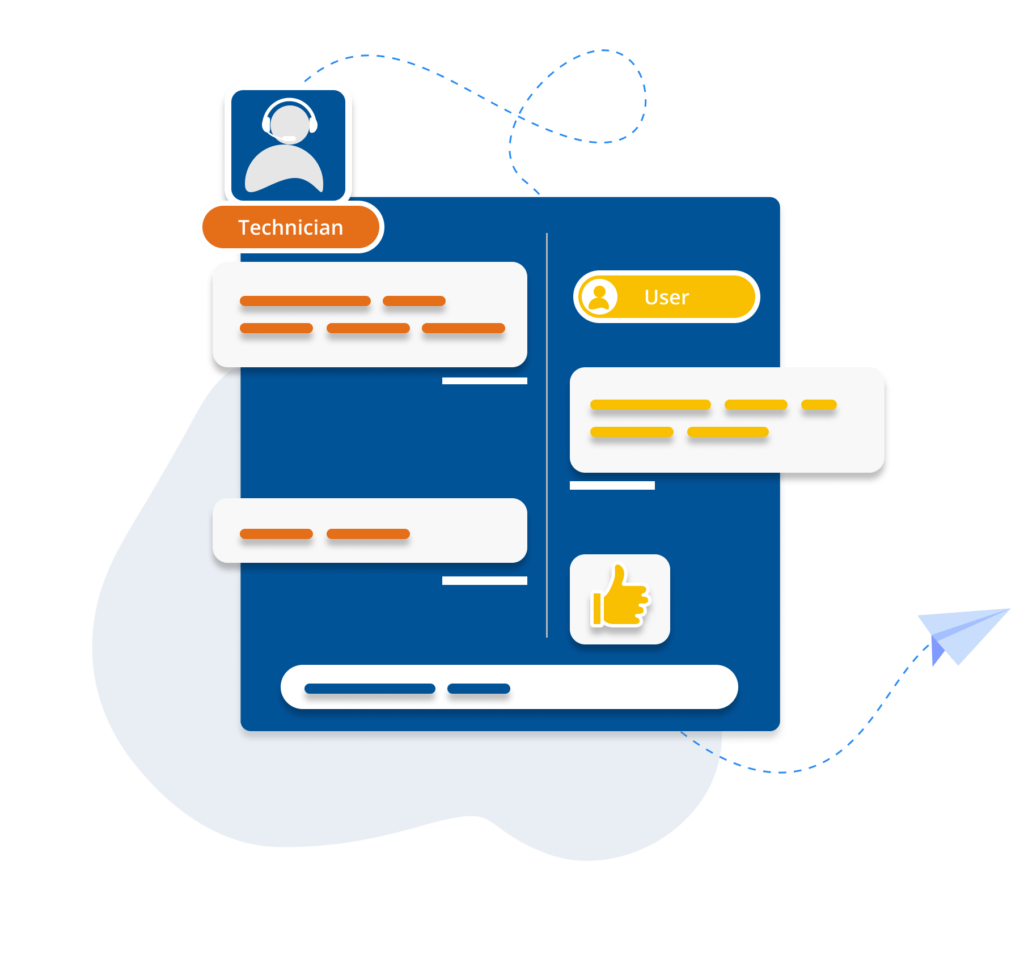 Deliver great support every time
Make it easier to offer a consistent level of service to customers. Instant Support works on Windows and Mac so you can offer a consistent experience for users, regardless of the desktop device they're on.
Assist customers with a fully secure solution
Protect user trust with a solution that's safe and secure. Secure by design, Instant Support features enterprise-grade security and administrator controls to help protect customer data as well as monitor performance and compliance across the helpdesk team.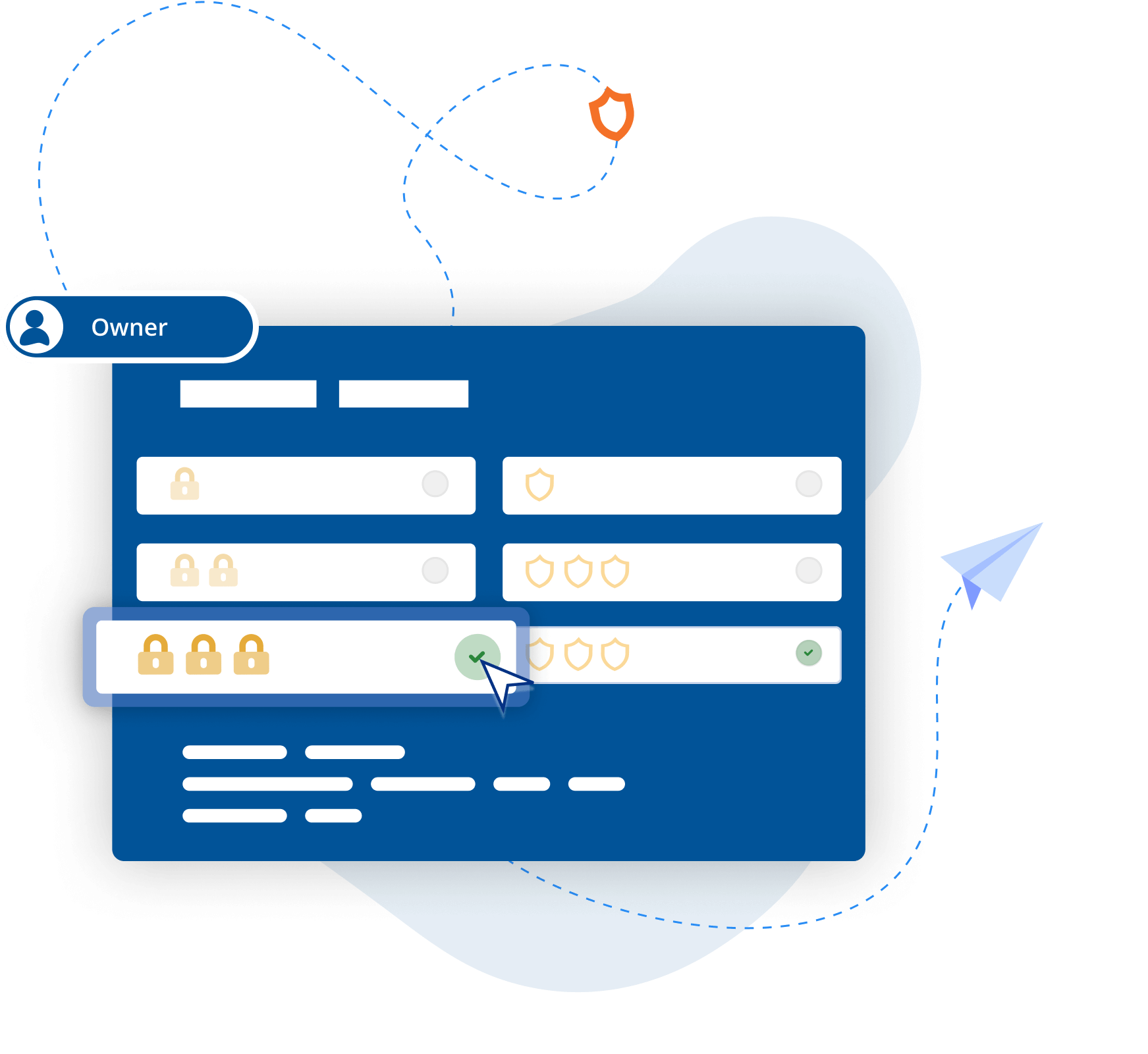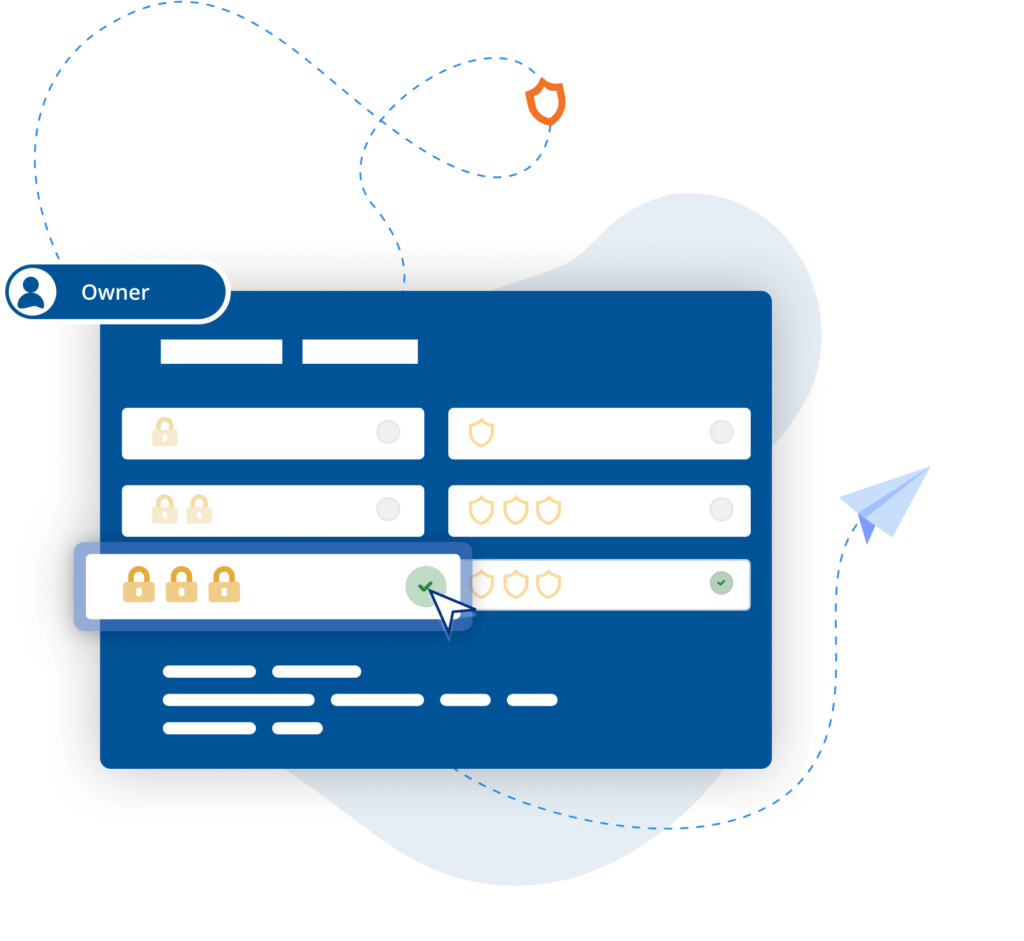 Frequently asked questions
Didn't find the answer you were after? Check out our Help Center for more FAQs, technical docs and how-to guides.
Since we charge by technician seats, rather than devices, you can connect to as many devices as you need. You can run concurrent sessions, but the number is capped by subscription level. View our subscription pricing page for more detail. 
VNC Connect comprises of Device Access and Instant Support. The former is available across Windows, macOS, Linux (Ubuntu, Red Hat and SUSE) and Raspberry Pi OS. However, Instant Support is only available on Windows and macOS devices. More detail on supported platforms is available here. 
If you need to change the number of licenses you have, you can do so in your RealVNC account. 
However, please contact Sales if you need to change your subscription. 
"RealVNC® remote access software is proving extremely useful in allowing our small helpdesk team to support staff located at sites around the whole of Poland."

Nataniel Zielinski, IT Architect/IT Administrator
Try out VNC Connect for free today