Practical Action - case study
Founded 50 years ago, Practical Action is a non-profit organization that aims to transform the way technology is used to improve the lives of people vulnerable to poverty. Through innovative thinking and technical knowledge, they enable communities to build on their skills and experience, to produce practical solutions to their most pressing needs.
Based in Rugby, UK, Practical Action employs over 600 people and has offices in nine countries. Their consultancy work extends across Africa, Asia and Latin America.
With hundreds of employees spanning four continents, Practical Action needed reliable IT support for staff in remote offices, who may not be connected to the company's network. To maximize security, IT technicians needed to be able to control admin privileges without sharing their passwords with other staff members.
John Loudon, International IT Infrastructure Specialist for Practical Action, tried various remote access solutions including TeamViewer and Skype for Business, but found they did not meet the organization's needs as IT technicians could not control admin privileges without divulging their password.
After extensive research, VNC Connect's instant support capability was identified as reputable software that would be a good match for the organization. Their IT technicians found the software extremely intuitive, inclusive of all features needed to support day-to-day activities such as chat and file transfer. With instant support, no software deployment or staff training was required, and nothing is left installed on the remote computer once the support session has ended.
John was also pleased with the support provided by RealVNC, who were extremely responsive throughout the sales process and presented an attractive, personalized quote compatible with Practical Action's budget. The flexibility of the licensing model provided a financial bonus, as instant support is priced for the exact number of support technicians required and allows each to run multiple concurrent sessions.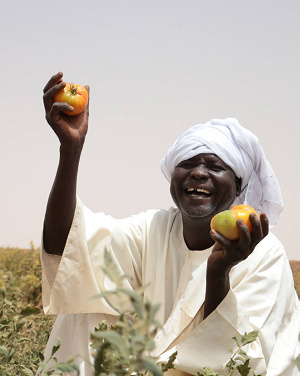 "VNC Connect's instant support capability allows our IT technicians to elevate permissions on colleagues' computers without divulging their admin password – it's a great feature for peace of mind and security. ."
John Loudon
International IT Infrastructure Specialist
Looking forward, VNC Connect's instant support capability will assist flexible working by their UK workforce as they plan to relocate their headquarters to new office premises.