Using remote devices for efficiency across industries
Improve efficiency and productivity in any industry with secure and smooth access to your remote device.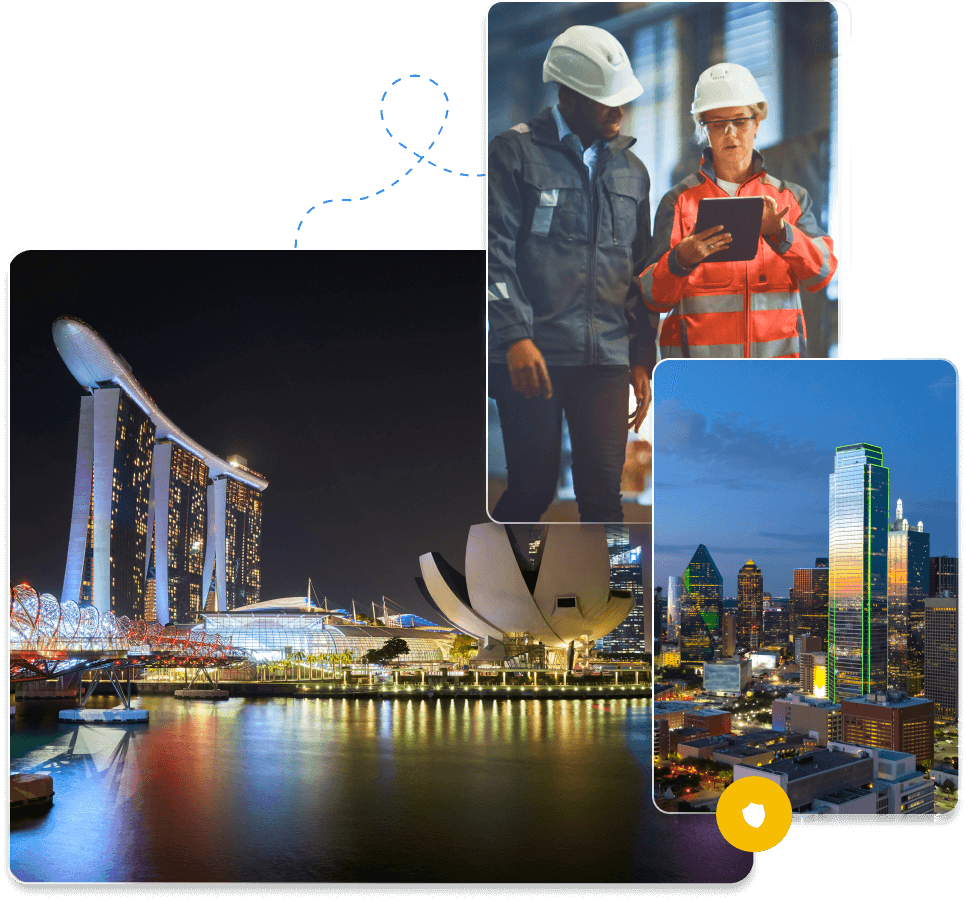 Using RealVNC for remote device access
With RealVNC Connect, you can access and control remote devices securely from anywhere. You can manage files from home or on the go, access databases, and use local programs with the freedom to work when, how, and where you want. With security features certified by a Cure53 audit, including up to 256-bit AES end-to-end encryption,  you can enjoy peace of mind whenever you connect.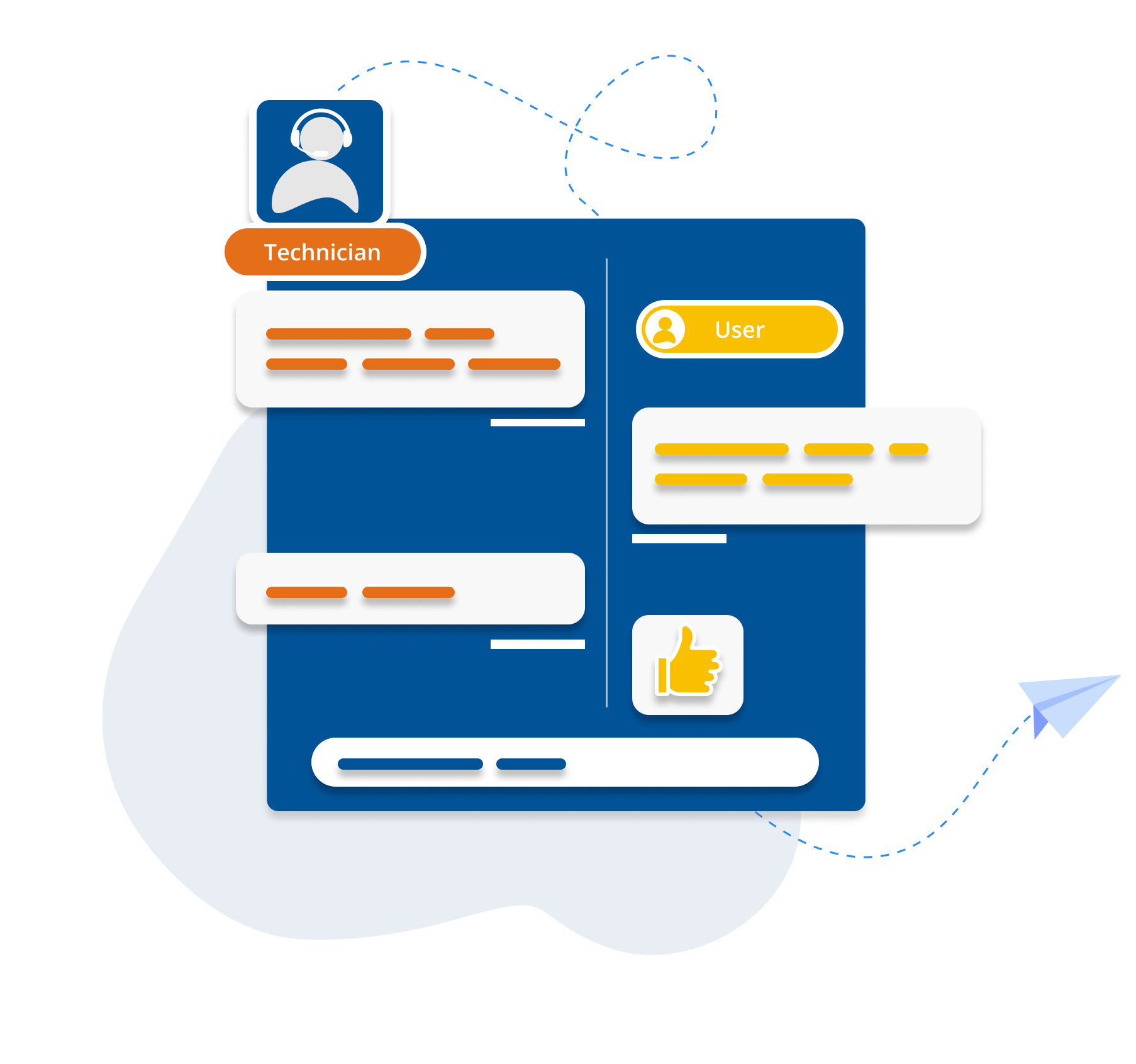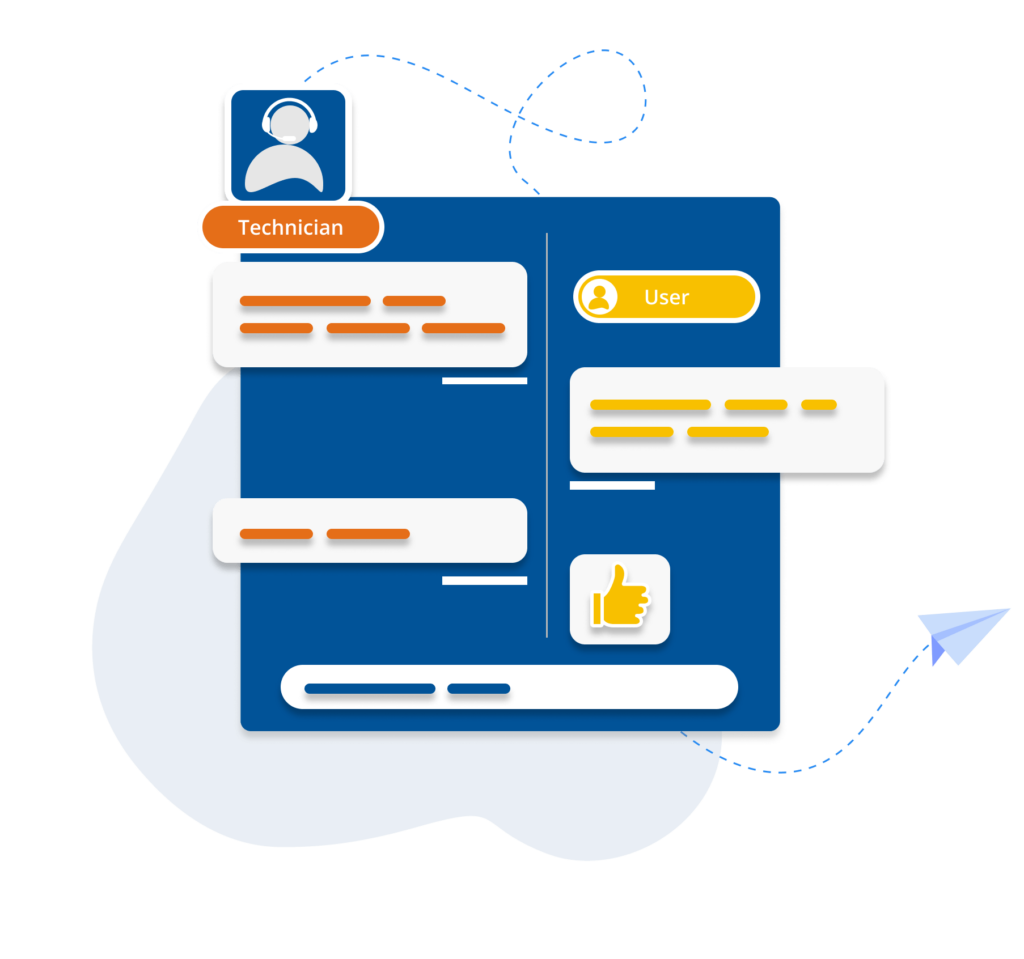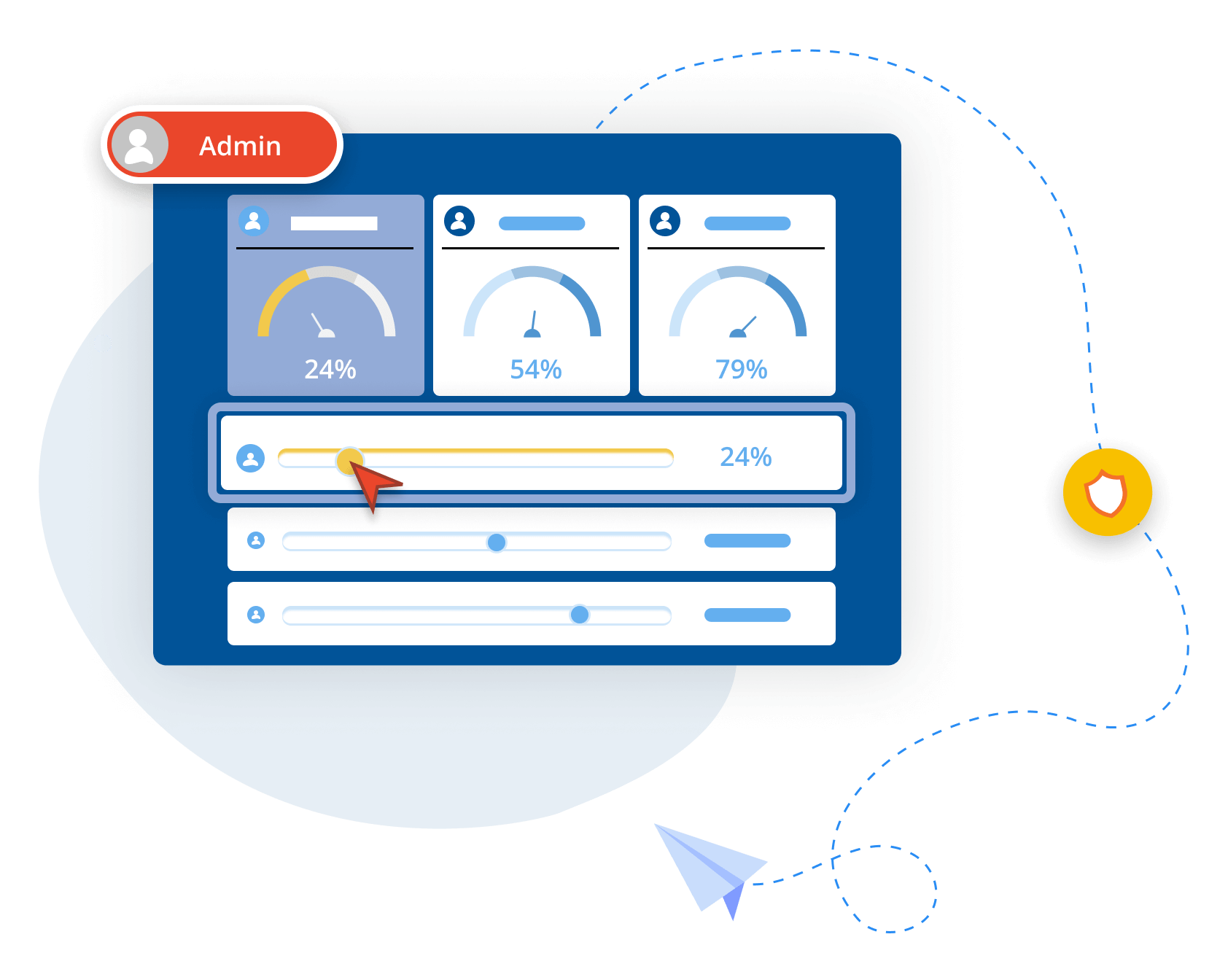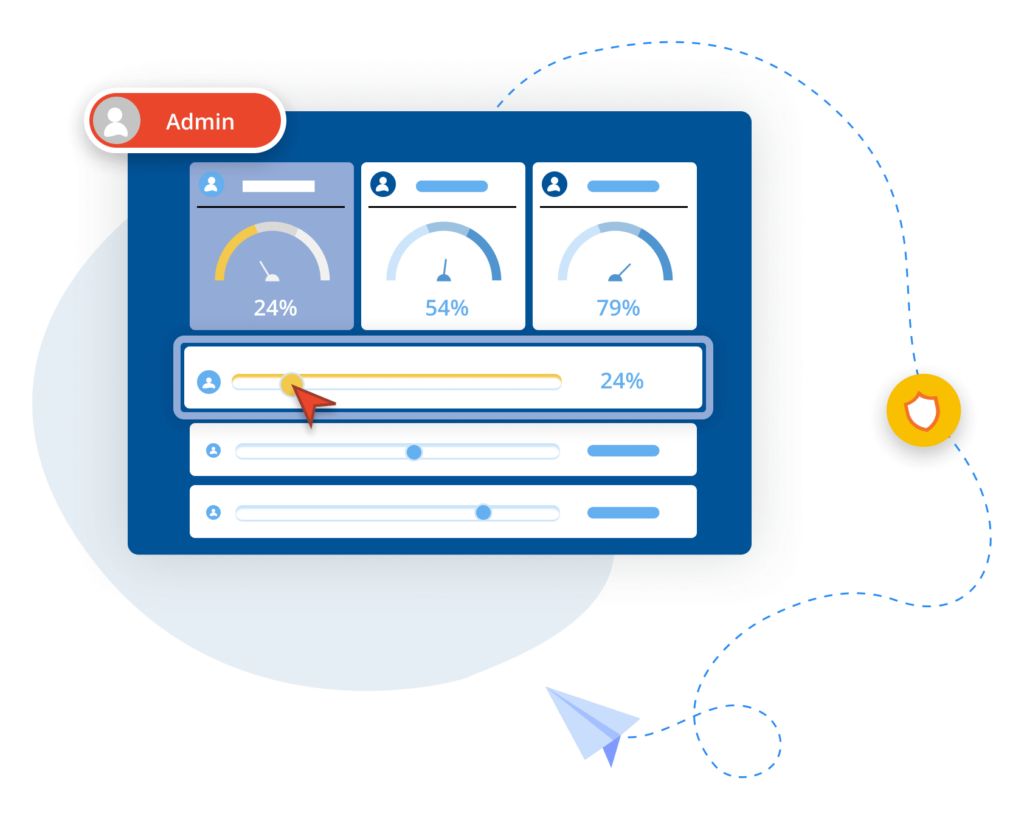 There are many advantages for company's that grant remote teams access to their devices and systems. As well as attracting talent regardless of locations, cross-functional teams spread across the globe can enjoy immediate access to the same resources and real-time collaboration that supports improved productivity thanks to RealVNC's high-speed streaming that auto-adjusted connections.
Furthermore, employees can be trained remotely, saving time and reducing costs. Instructors can demonstrate software in real-time and give employees pointers as they try it for themselves. The meeting recording features means that useful training sessions can also be saved and shared later.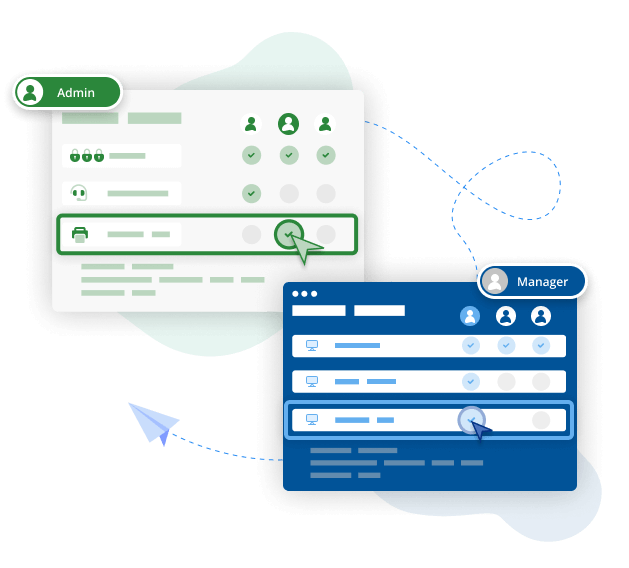 Using RealVNC for remote device management
You can also add RPort to RealVNC Connect to unlock advanced remote monitoring and management capabilities for all your devices. With RealVNC Connect and RPort, you can:
Keep track of thousands of devices from a single interface

Install and manage software on all your devices

Check which endpoints are online and which are offline

Automate time-consuming tasks with custom scripts and commands
You can also manage multiple endpoints, including routers and printers, without needing to start a remote access session. 
A remote device is any device that lets you access and control it over a wireless network or virtual private network (VPN). Working with remote devices has become more and more useful as remote working has increased in popularity. RealVNC Connect offers remote device control for both computers and mobile devices.
With RealVNC Connect, you can securely monitor desktop computers from anywhere and at any time. Access important data, upload and download files, and use local programs as if you were sitting in your office. Furthermore, tech support teams can use remote access to connect to devices and resolve issues swiftly and securely.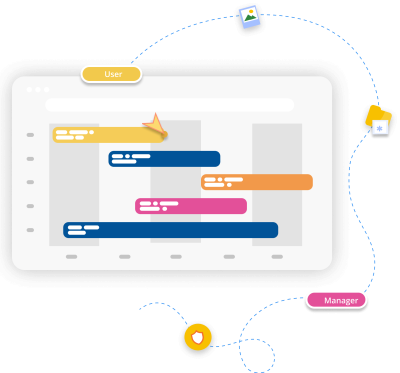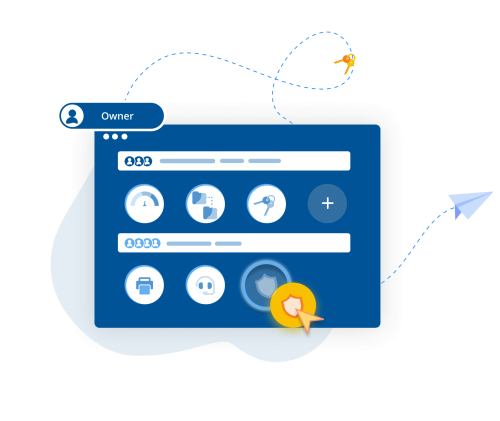 Mobile phones and tablets
You can also connect to mobile remote devices by downloading the VNC Connect app from the Apple App Store or Google Play Store. With support for Android and iOS/iPad OS, you can achieve greater flexibility over how and where you work with a remote control device.
A wide range of industries have discovered that using remote devices can improve collaboration and efficiency.
With remote device access, healthcare professionals can quickly and easily conduct virtual check-ups for patients. Telemedicine has increased greatly in recent years as it saves money and streamlines workflows while offering the same quality of patient care. High-speed streaming also supports the secure access of patient databases from different locations, increasing healthcare collaboration and improving diagnosis.
Remote access also allows healthcare professionals to use portable medical devices for patient monitoring. With remote device monitoring, patients can recuperate in their own homes while still receiving hospital-level care.
Using remote access to connect to sensor devices allows equipment performance to be monitored remotely. This helps companies to diagnose, or even predict, equipment issues, and quickly complete maintenance to minimize downtime and improve efficiency. Plus, by conducting inspections from afar, the workforce can be protected from hazardous areas. 
With RealVNC Connect, you can connect to on-site or off-site devices to track deliveries, check supplies, and more, improving supply chain management and resource allocations.
Remote devices can be used in retail to manage inventories and supply chains. For instance, you can stock-take from afar by connecting to RFID tags and other remote devices. Seeing how much of each item you have and where it is can be used to optimize delivery schedules.
You can also monitor valuable assets in real-time and check security cameras for any suspicious activity from afar. With security at its heart, you can collect and utilize this data safely with RealVNC Connect.
With remote device management software from RealVNC, construction equipment can be checked without the need for site visits. You can even set alerts on equipment sensors for when maintenance is due. Access to company systems and on-demand tech support can also improve oversight and provide support for on-site teams. 
What's more, you can conduct on-site environmental monitoring by connecting to a distributed sensor system. You can check soil, water, and air as often as you need to for contamination or leaks. This helps you keep your workers and the public safe and also ensures you follow all relevant environmental regulations.
Remote devices allow students and teachers to connect from anywhere in the world. If a student can't come into the classroom or needs extra support, they can access the tools and tutoring they need from home.
Teachers can connect to a student's device to give them tailored help and demonstrations. This is particularly beneficial for students with disabilities, as they can receive extra one-to-one support easily.
In addition, university students and researchers can access data from the field and upload their findings as they work. Plus, they can receive on-demand IT support when traveling on field or research trips.
Remote access can be used to set alerts for safety issues or suspicious activity on public transport CCTV cameras, which help to keep both staff and passengers safe.
Sensors can also be used to monitor vehicles and ensure they're operating within the required safety parameters. For example, oil pressure, engine temperature, fuel consumption, and more, can all be tracked. If any of the readings are off, you can schedule maintenance and prevent costly breakdowns.
Remote tracking devices on vehicles can also be used to check that public transport services are running to schedule or send drivers real-time traffic updates.
RealVNC Connect uses the VNC Server to capture what's happening on your target device. It then sends it to the VNC Viewer on your control device, letting you manage your remote device from anywhere.
With RealVNC, you'll get enterprise-grade security to keep all your company's endpoints safe. Every connection you make is end-to-end encrypted to ensure privacy. In addition, you'll get a minimum of two-factor authentication (2FA), sign-in alerts, and more. RealVNC also supports HIPAA, GDPR, and PCI DSS compliance.