Bryan Herta Autosport - case study
When you are about to race around the track, being able to access and view up-to-the minute race statistics is vital to the decisions you make, that's why Bryan Herta Autosport (BHA) has started using RealVNC® remote access software.
Drivers are using VNC Viewer on an Android tablet in the pit lane to connect to computers that are running ReaVNC software with an Enterprise license so they can access all logged race data instantly.
BHA required data to be transferred between the engineering staff and the Indy Car driver seated in the car in the pit lane, without using numerous print outs. The driver needed to be able to see logged data recently acquired from the car, including current data plotted against previous outings, tracks or last year's event, to gain insight into how they were performing and to stay ahead of the competition.
With the RealVNC remote access software deployed, BHA engineering staff now use two laptops to access information that can be sent simultaneously to the driver in the pit lane. The information includes real time timing and scoring analysis of all cars on the track, as well as recently logged data from the team's car which is compared to historical team data.
The driver is able to access this additional information using an Android tablet with the VNC Viewer app installed. Using the tablet, the driver is able to retrieve information while inside the car. This is particularly useful to enable the driver to view the two laptop screens and switch quickly from one to another. It also assists with displaying the server machines' high resolution dual monitor layout on the Android's lower screen resolution.
RealVNC software with an Enterprise license was chosen because of its full feature set and simple deployment.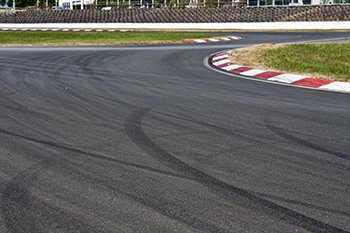 "RealVNC remote access software provides much faster communication between our engineers and the driver on race day. "
The engineers and drivers are both impressed with the impact RealVNC software with an Enterprise license has had on race performance and the efficiency of the team. VNC Viewer for Android provides an additional feature which completes their requirements.