Aardman Animations - case study
Based in Bristol, UK, four times Academy Award® winning Aardman Animations is renowned for its work in model animation, spanning films, such as Wallace and Gromit: The Curse of the Were-Rabbit and Chicken Run, TV series and commercials. The Production Technology team required a solution to allow them to remotely support computers used in the editing and animation studios.
Using RealVNC remote access software, the team can solve technical issues, monitor systems and make configuration changes without the need for desk-side visits. The solution has significantly reduced system downtime, helping to keep the production process running as efficiently as possible.
With three sites located across Bristol, UK, the Production Technology team at Aardman Animations required a solution to remotely monitor computers located in the editing department and animations studios. With digital technology playing a fundamental role in the animation process, the team of three needed to be able to support Editors and Animators with issues, install applications or make configuration changes as and when required. With a range of operating systems used in production it was essential the solution offered cross-platform support while having minimal bandwidth requirements.
With RealVNC remote access software deployed the Production Technology team can now access systems, at any of its sites, directly from their desk. The ability to remote in and fix a problem with the animation software or install an application required by an Editor, without needing to travel, is significantly minimizing disruption to the studio.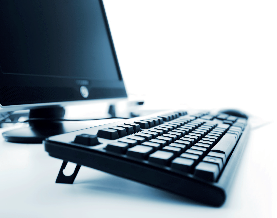 " RealVNC remote access software allows us to assist Editors and Animators experiencing IT problems, without needing to leave our desks."
Paul Reeves
Production Technology
Staff at Aardman Animations are delighted with RealVNC software, in particular its ease of use and simple user interface. With various screen resolutions used in the different areas of production the desktop scaling feature offered by the solution is also proving extremely useful.