Berwin Leighton Paisner - case study
With a client portfolio that includes major public and private corporate organizations, financial institutions and government bodies, the lawyers at Berwin Leighton Paisner (BLP) need their IT issues resolved fast. By deploying an Enterprise subscription of the RealVNC remote access software, BLP's IT helpdesk team, based in the London headquarters, are able to remotely support the international offices in Abu Dhabi, Brussels, Paris and Singapore.
With 720 lawyers across the globe BLP's IT helpdesk team needed a VNC solution that enabled them to take remote control of any staff PC so that any IT issues could be resolved quickly. They also needed a solution that could be used by all staff to remotely provide training of internal systems and processes to new starters at the firm's Singapore office, instead of incurring travel costs and time out of the office.
After initially trying competitors' products, BLP moved to deploy the RealVNC software across the entire firm. It was chosen due to the ease of connection, the relatively small bandwidth the software requires and its minimal maintenance needs. The software negates the need for the helpdesk to give lengthy and complicated instructions over the phone, the lawyers themselves do not have time for such self-learning solutions so remote access benefits both parties.
It enables the helpdesk to resolve IT issues quickly while minimizing the disruption caused to lawyers and most importantly BLP's clients. RealVNC remote access has not only been a valuable tool to the IT helpdesk team, but also to its lawyers who use the software as a way of training new starters in the firm's Singapore office.
With features such as the chat function, RealVNC software with an Enterprise subscription enables staff to communicate via their PCs rather than over the phone removing the need for face to face meetings. The outcome is a more efficient and cost effective way of conducting internal training.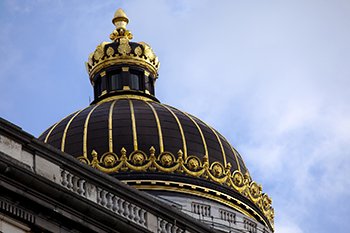 " The RealVNC remote access software is the most widely used tool that the IT helpdesk team have at their fingertips. "
Wayne Murray
IT Helpdesk Supervisor
Minimized disruption for BLP's lawyers and clients and a cost effective method of training personnel in remote locations are just some of the key benefits being achieved through the use of RealVNC remote access software.