Screen share: connection, support, success
How can you enhance remote working, streamline troubleshooting, and provide accessible training in your business? Simply screen share!
RealVNC's® top-notch screen sharing software offers a feature-rich, reliable, and secure solution across multiple supported platforms to benefit your business.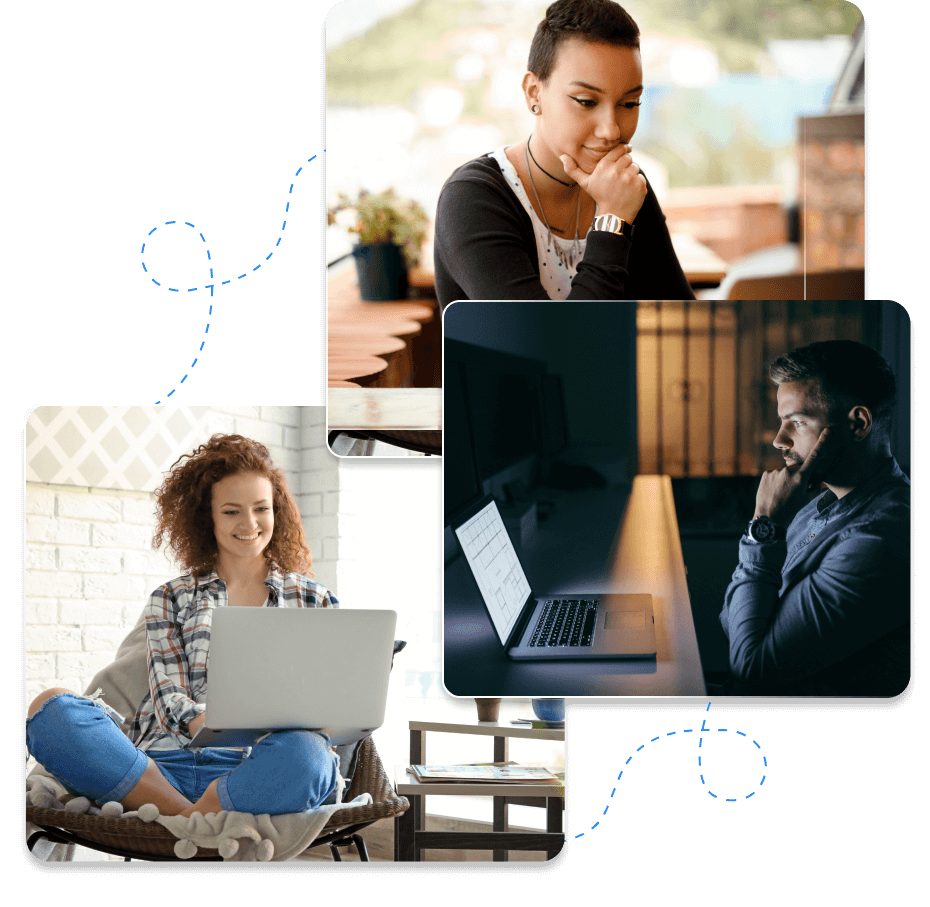 What does RealVNC's screen sharing software offer?
Introducing our star player – RealVNC® Connect. It's the go-to remote access solution for organizations that mean business when it comes to screen sharing, offering peace of mind with certified security, reliable connections, and essential features.
RealVNC Connect offers secure file-sharing, so you can send or retrieve files easily during or between sessions, along with real-time chat for instant end-user assistance and endless collaboration options.
Our solution also includes session recording for the creation of valuable training materials or to support necessary compliance requirements.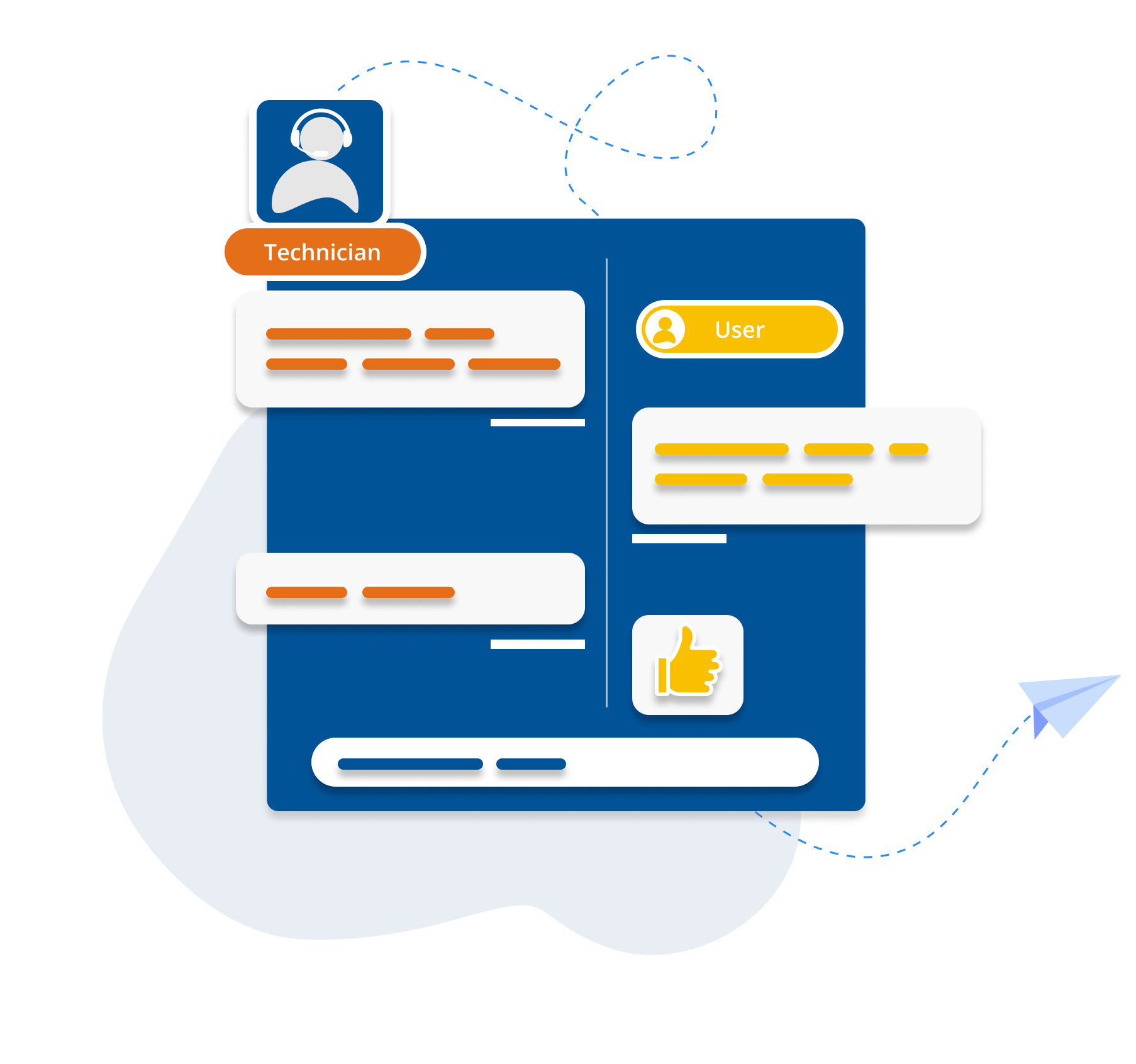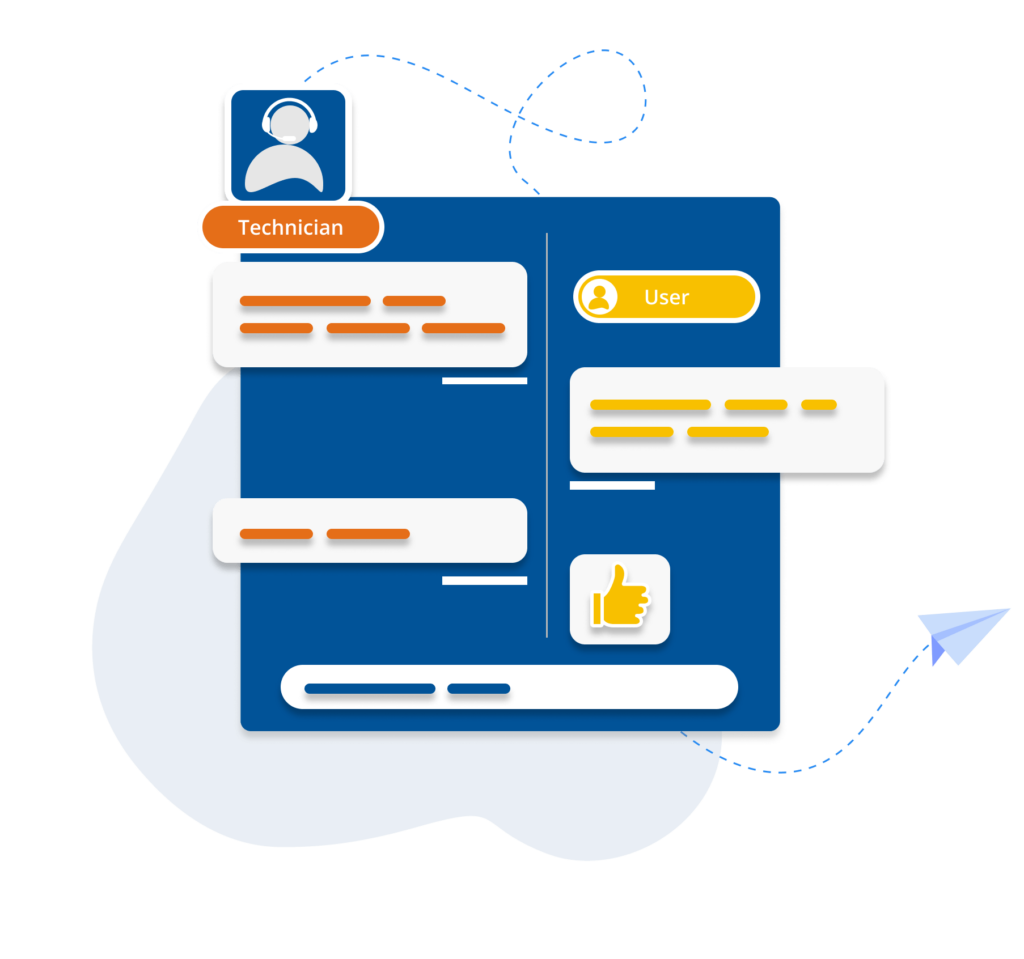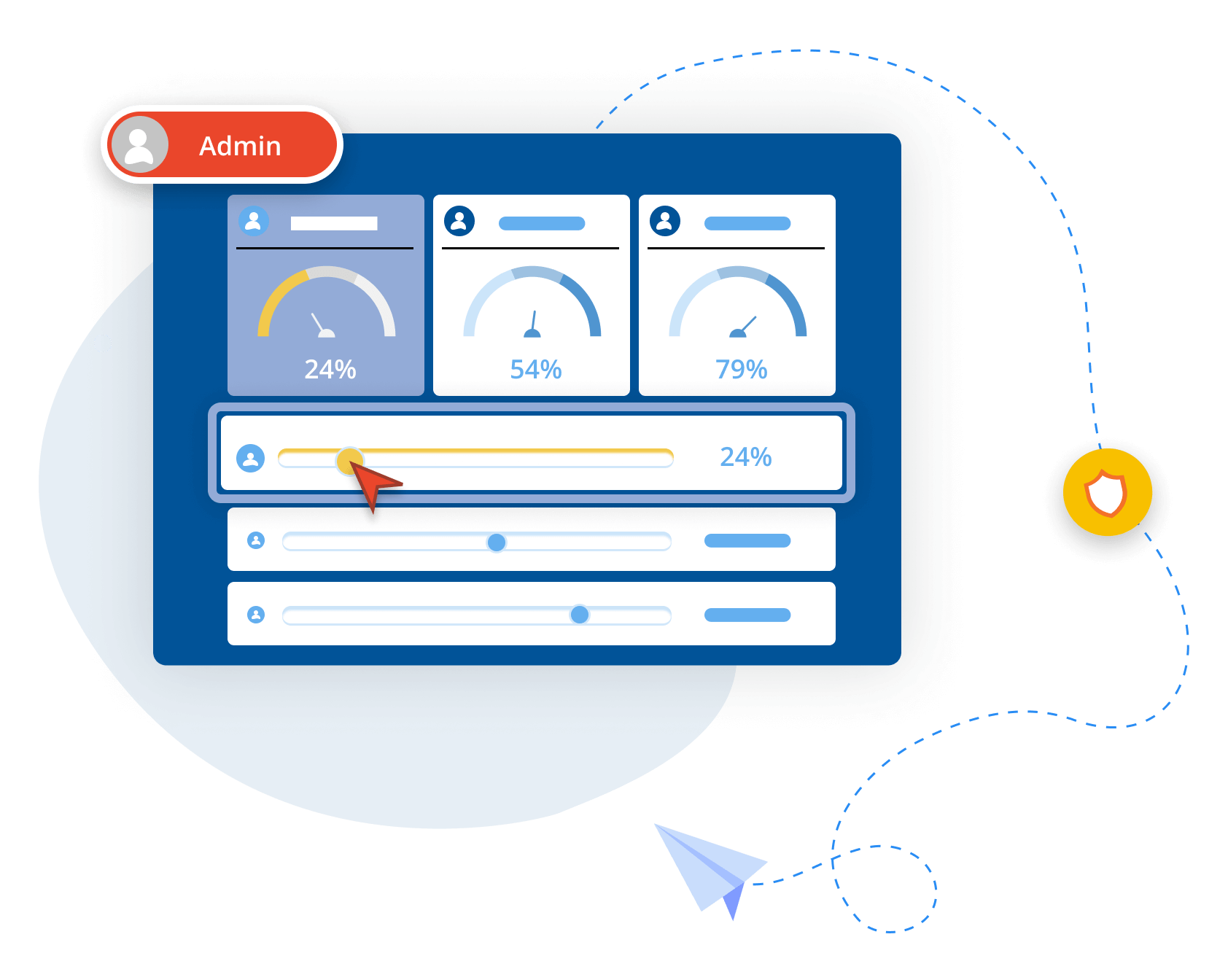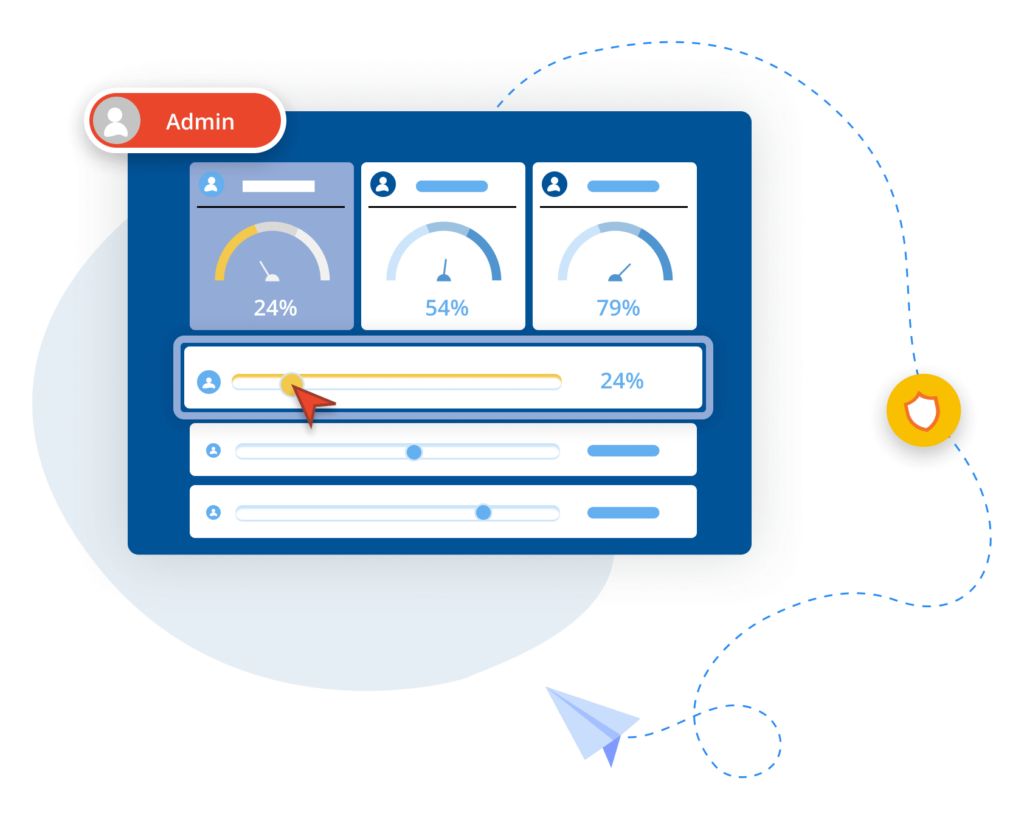 We use auto-adjust to optimize connections for your network speed, giving you the best-quality sessions and consistent uptimes of 99.9%. 
Combined with high-speed streaming support, RealVNC Connect ensures a super-responsive remote session that feels as if your remote device is right in front of you.
RealVNC Connect supports mass deployment, allowing you to use it on multiple devices with a group policy. Your team can also run as many Device Access sessions as they need at the same time.
Multiple sessions don't mean less security. With granular controls, you can easily assign and manage users and their access levels across your entire organization.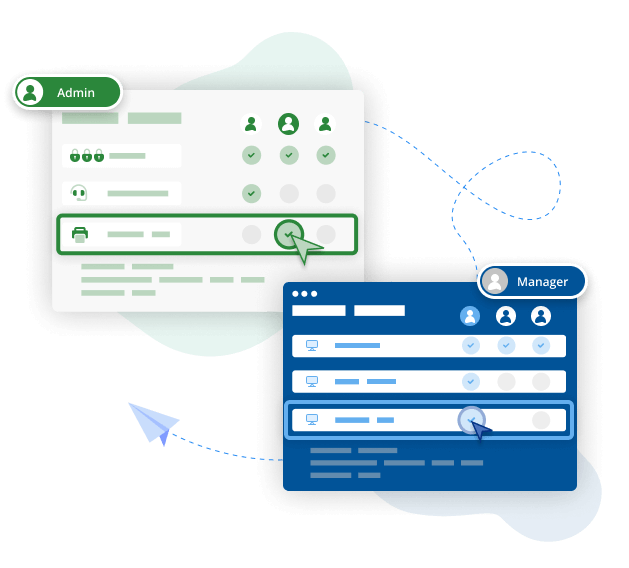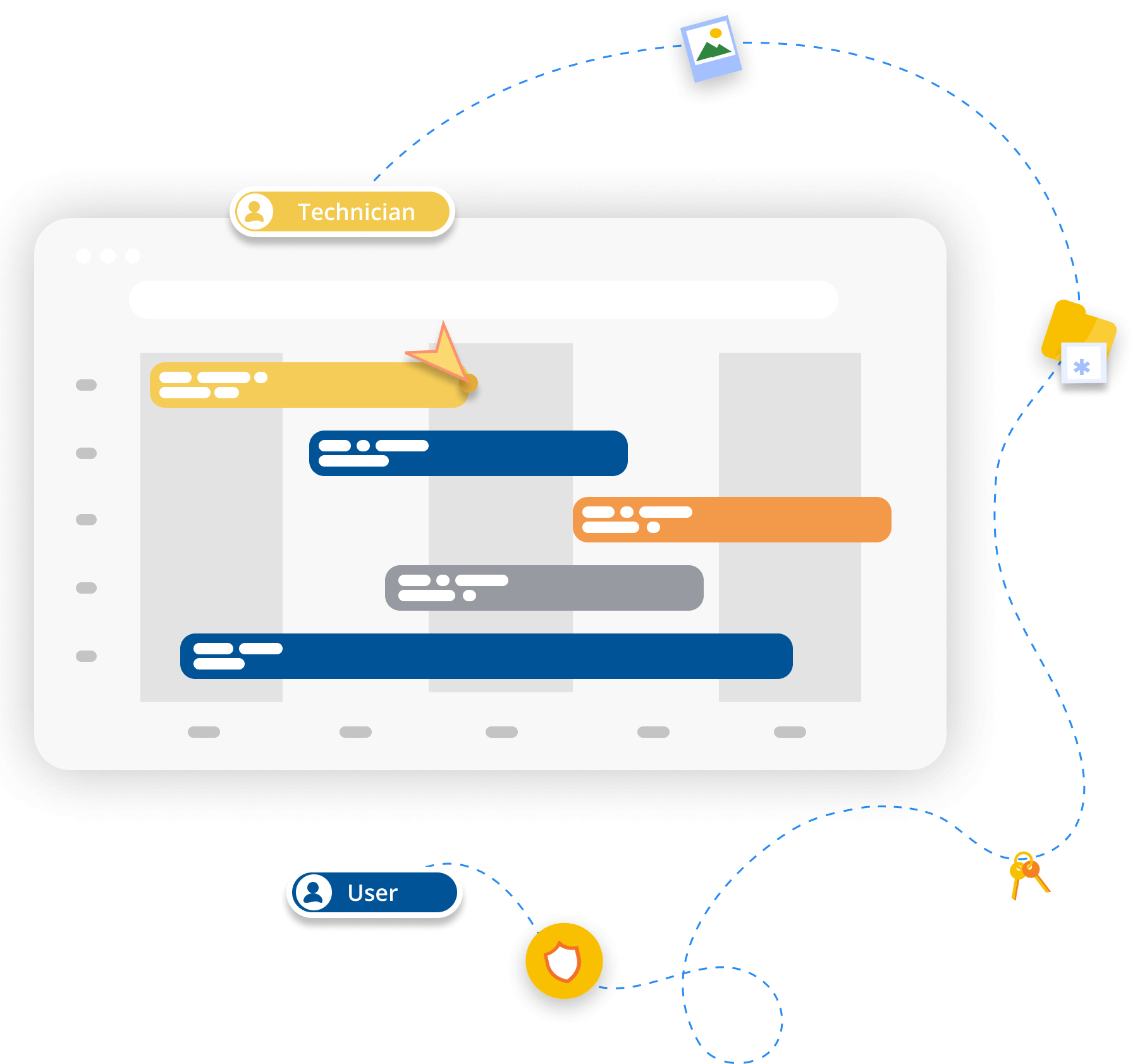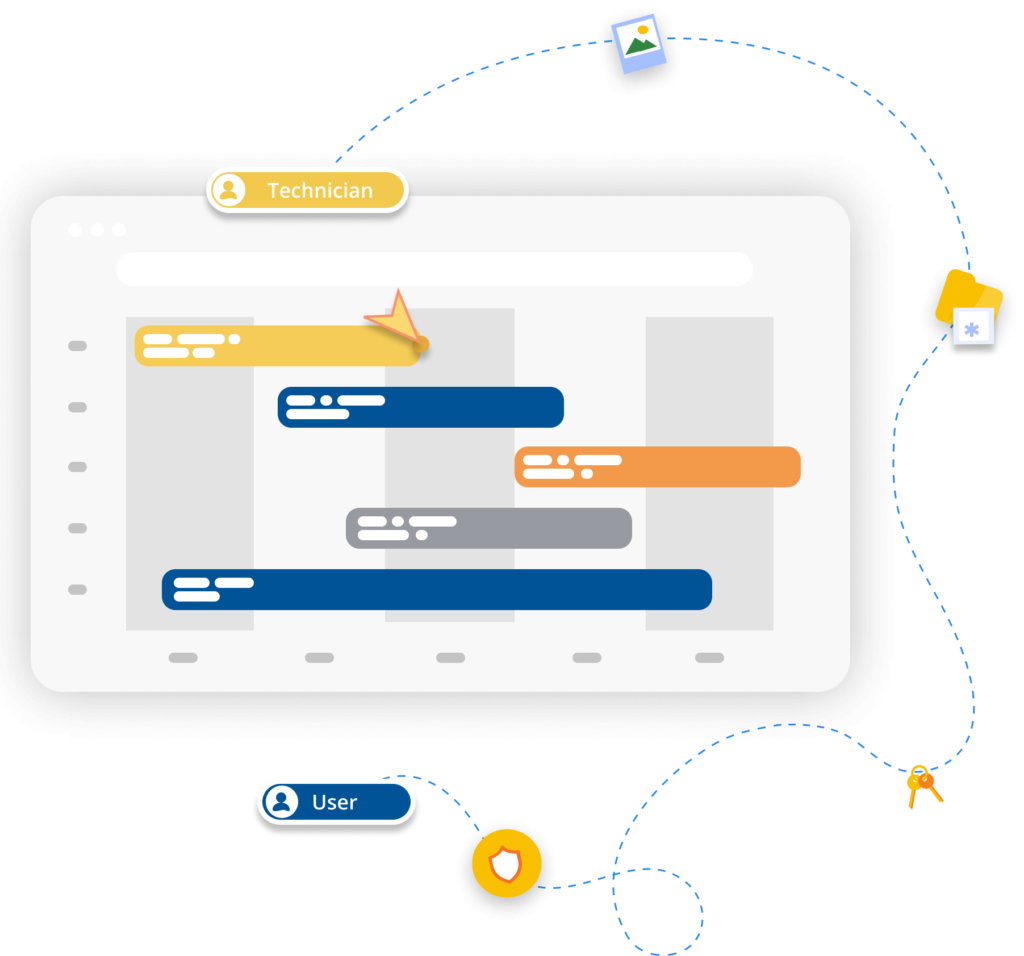 We're consistently improving and updating our product so you can enjoy the best screen share experience.
As well as offering new features and enhancements, RealVNC Connect is backward compatible with older software versions, which extends the life and value of your IT estate.
Our dedicated world-class support team is available via email, chat, or phone to guide you through any questions or challenges.
Our trusted and successful platform is developed from the ground up to protect your systems from external threats.
End-to-end encryption up to 256-bit AES ensures the highest level of security for every session, while advanced authentication options, such as multi-factor authentication, defend against unauthorized access.
You can further fine-tune access and permissions with highly configurable options at the individual, role, and group levels.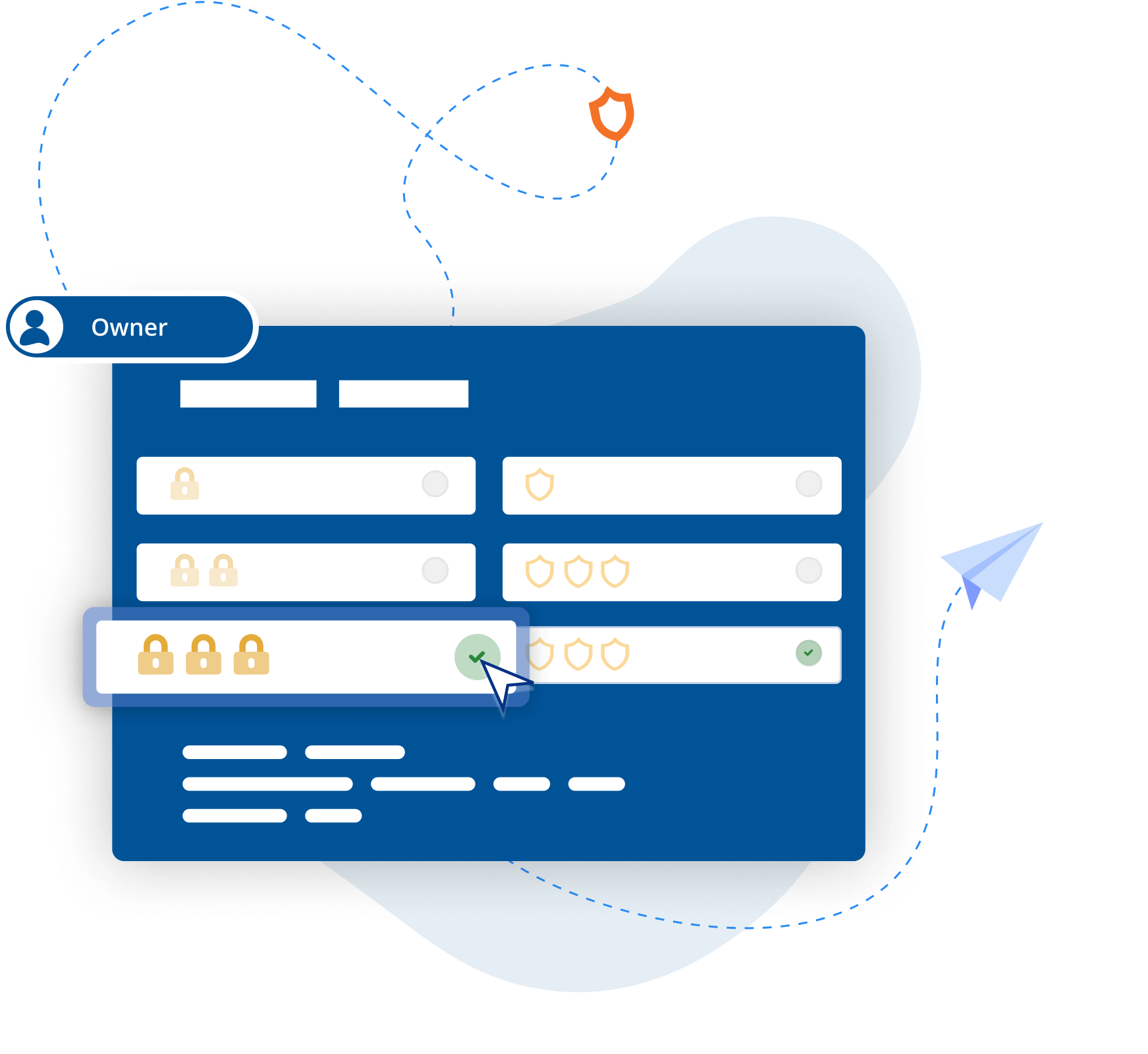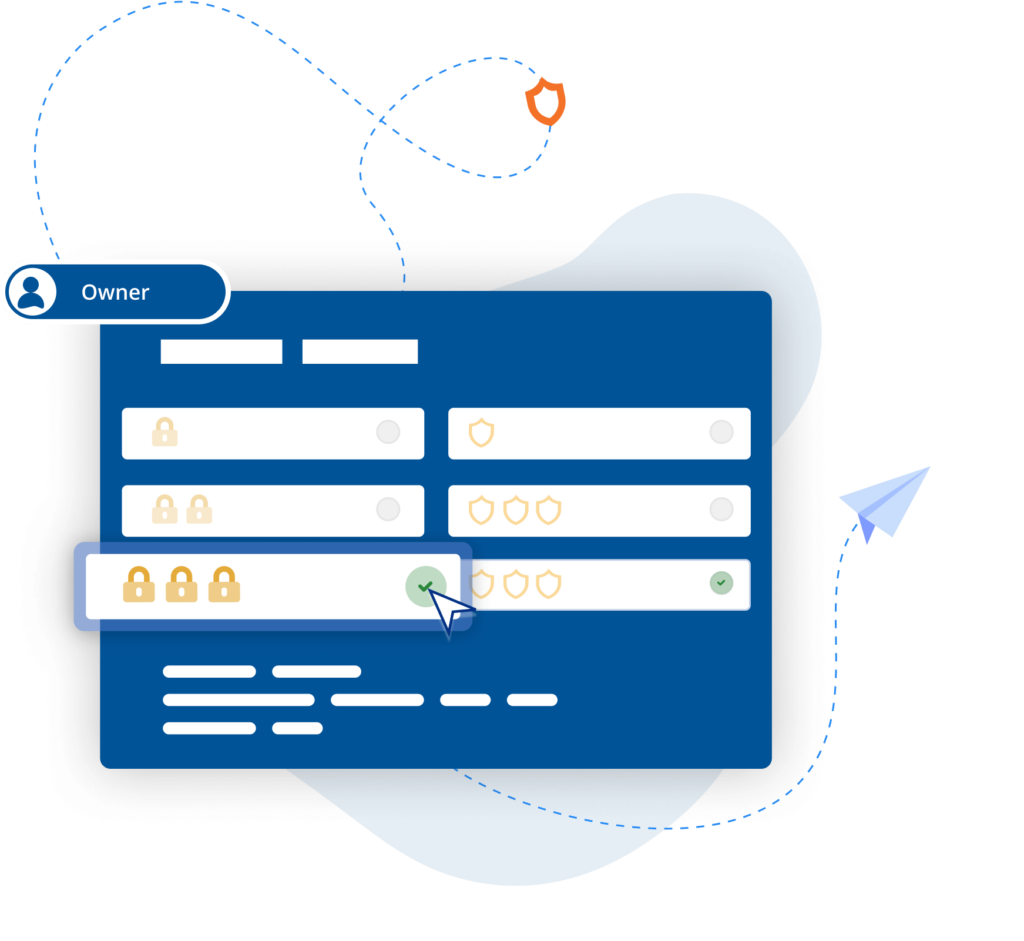 Why use remote screen sharing?
What benefits can screen sharing offer your company?
Enhanced remote working
Efficient troubleshooting
Accessible training
Enhanced remote working
As the ability to online screen share simply and securely has advanced, more and more people favor working from the comfort of their own homes. 
In the past, collaboration while remote working meant endless emails and confusion; now employees can easily join a screen share meeting from any location.
Screen sharing also allows team members to experiment and test ideas together in real time, fostering deeper project understanding and seamless teamwork. With RealVNC's consistent uptimes and high-speed streaming, employees can interact as if they were in the same room, even when miles apart, enhancing creativity and problem-solving.
Efficient troubleshooting
Accessible training
Online screen sharing for businesses of all sizes
The benefits of screen sharing can help businesses of all shapes and sizes.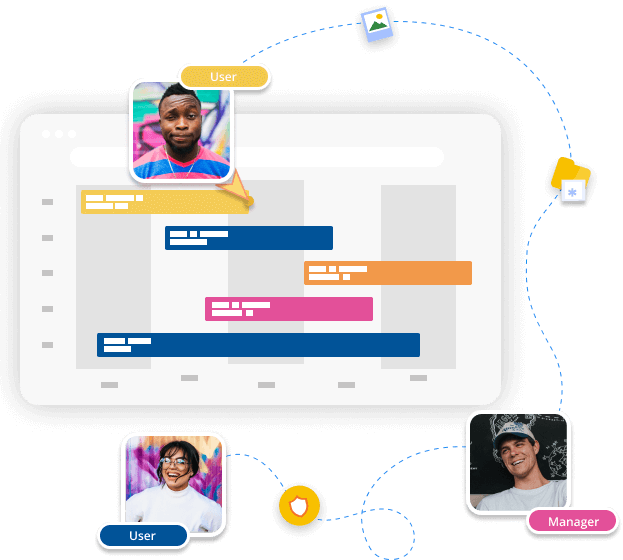 Although they may have a great idea, Startups can struggle with limited budgets. Screen share tools remove the costs related to needing a physical, on-prem office, without sacrificing collaboration or a team mentality. An easy-to-use platform with a flexible pricing model will help keep costs down while your company grows. Contact RealVNC's sales team to ask about custom pricing.
As businesses grow, so does their workforce. Remote access and screen sharing allow you to recruit the best talent from anywhere in the world. Employers that offer remote or hybrid working are also more appealing to candidates than companies that are clinging to in-person working models. With a group policy from RealVNC, you can enjoy mass deployment and unlimited device access for all your employees.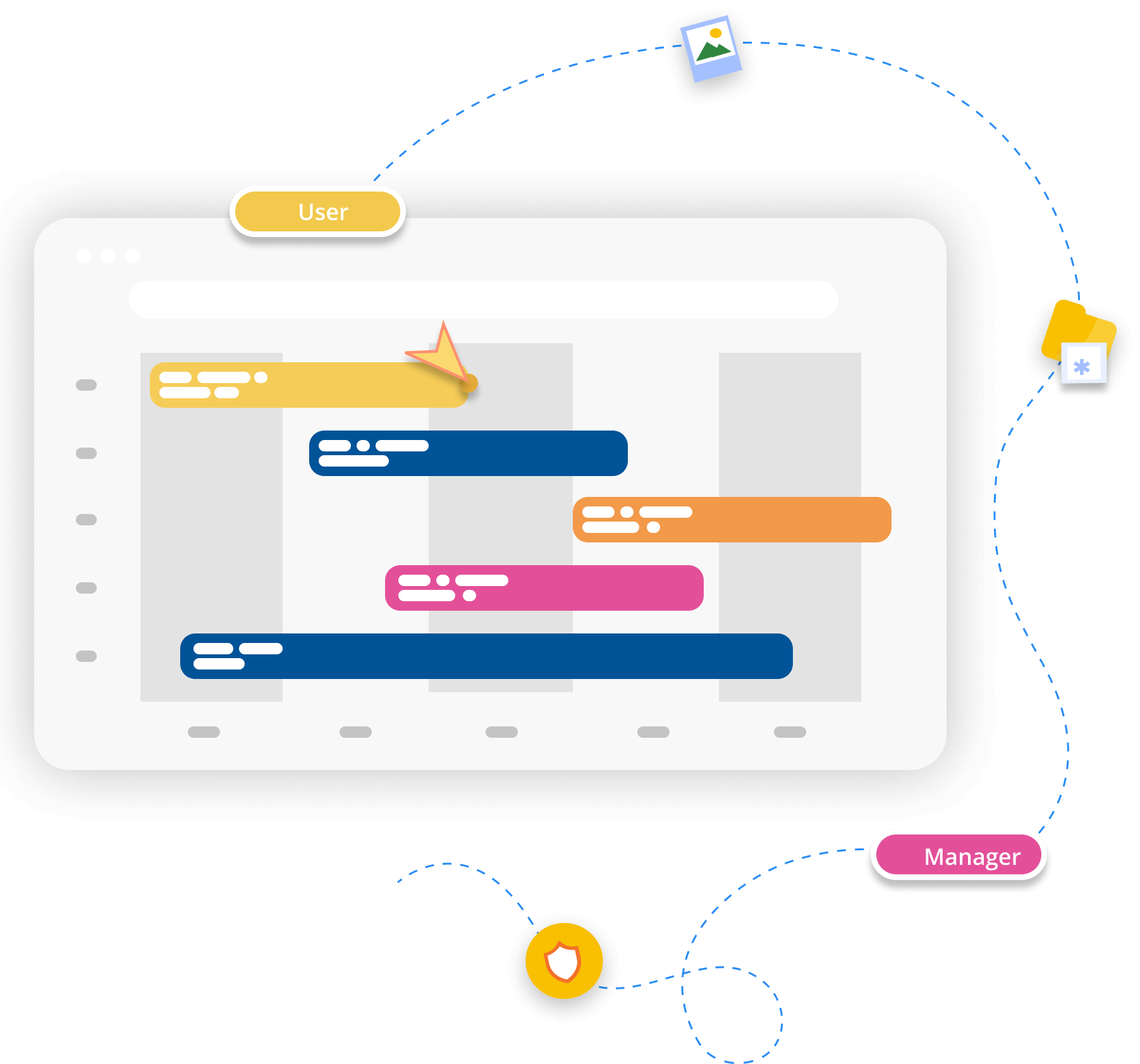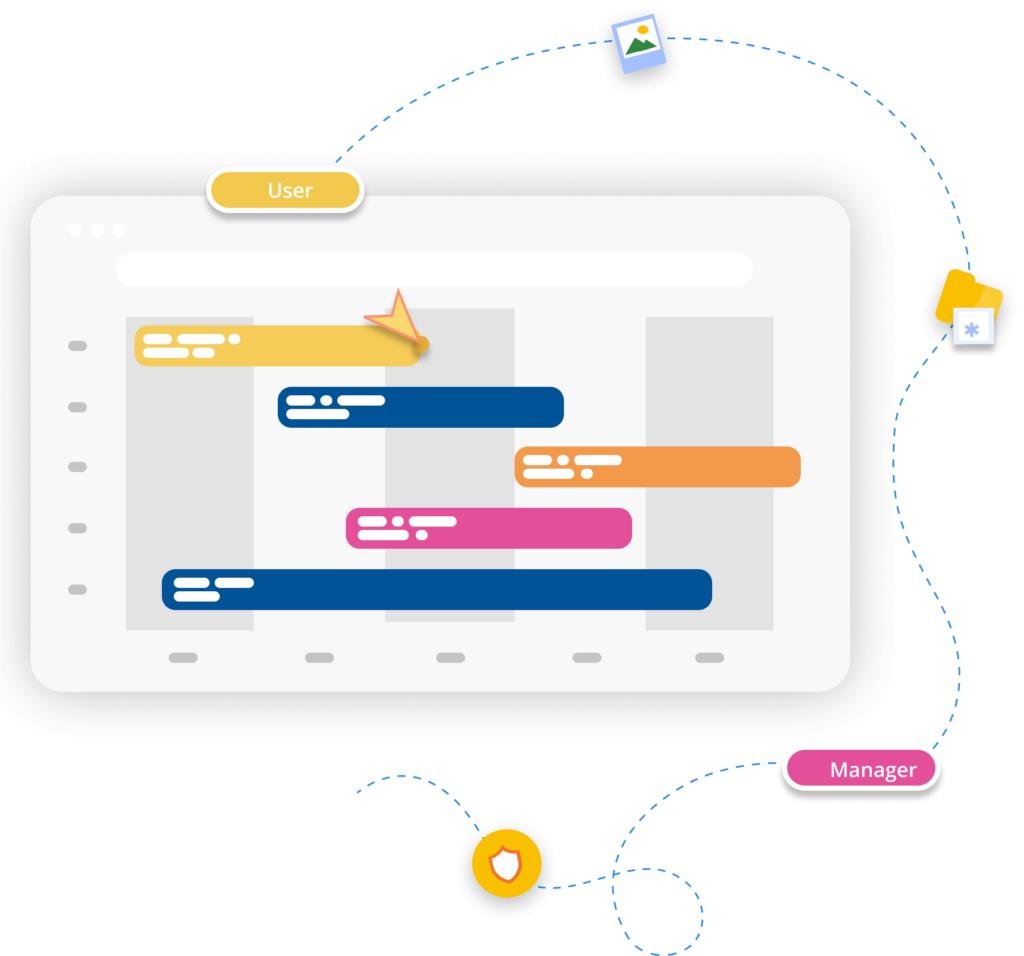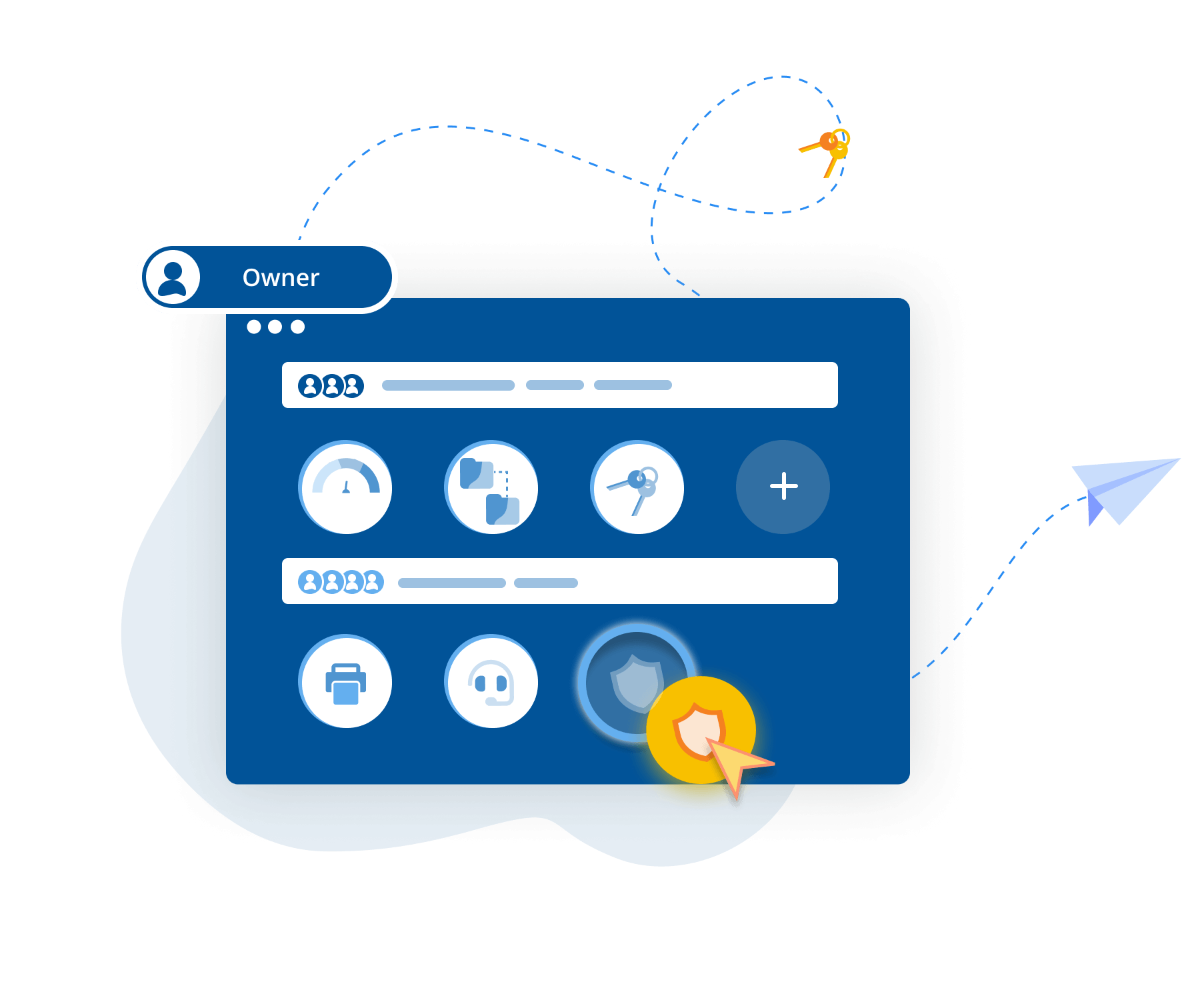 Even the largest enterprises can benefit from screen sharing. A quick screen share session can keep both large teams and different departments organized and on the same page. For companies with multiple, global locations, the ability to screen share online slashes travel costs and allows seamless collaboration across continents and time zones. No matter how big your enterprise, RealVNC's granular access controls ensure that everyone has the correct level of access for safe, secure screen sharing.