The four pillars of remote access

The complete guide for 2018
The future of remote access technology. Could it transform your business?
Watch our webinar 'The four pillars of remote access: the complete guide for 2018' to discover how developing a remote access strategy can make your organization more efficient, more secure and more profitable.
The world of IT moves at an alarmingly fast rate and we understand that it can be difficult to keep up with the latest technologies and maintain a healthy competitive advantage.
Clive Longbottom, Founder and Research Director at Quocirca, is our principal speaker. Clive will apply his decades of experience in business process optimization to explore the growing importance of remote access technology.
Watch our free webinar and hear from Clive and Parker Hathcock from iQuate, an enterprise software company that is using remote access to offer innovative new customer services. Join our industry experts as they discuss developing a future-proof strategy for your enterprise.
Topics covered in this webinar
Device usage
From tablets to smartphones, an increasingly mobile workforce is using a range of interconnected devices. Remote access has an important role to play in supporting this multifaceted trend.


Breaking down walls
Enabling remote access along your supply chain can deliver major business benefits. See how some organizations are using this to drive greater efficiency and create new revenue while remaining in control.


Consolidation
Your IT infrastructure is complex and interdependent. Anything you can do to streamline your ecosystem will save you time, money and reduce risk. It's important to consider remote access consolidation options to support your IT optimization initiatives.


Security
Any business will tell you that security is key, especially when you work in a high-risk sector. Explore security best practice for your remote access strategy to reduce your attack profile and mitigate malicious activity.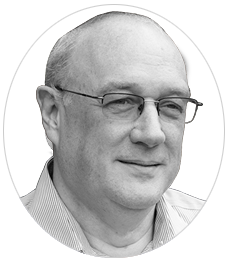 Clive Longbottom is the founder and research director of Quocirca, an independent analyst company. Clive focuses on the business value of technology – not the technology itself.
Parker Hathcock is the Director of Product Marketing for iQuate. He's responsible for the outbound positioning and messaging for iQuate products, based on market demand and customer satisfaction. His career in B2B tech marketing spans more than a decade.