Telesat Canada - case study
Managing satellites in space is no simple task, it requires 24/7 access to mission critical systems. Satellite fleet operator Telesat Canada has 12 satellites in orbit around the world and manages an additional 13 satellites for third parties.
RealVNC remote access software gives the engineers direct access to mission critical devices located worldwide to view status updates and health data not only when they are in the office, but also while at home. This allows them to troubleshoot devices at a critical time when the difference of having to drive into work could be enough to lose a satellite in orbit.
Telesat had a number of requirements for RealVNC software to fulfill, from remote monitoring of telemetry systems to supporting internal systems and 24/7 access to multiple remote sites around the globe to track the launch of a satellite, regards of location. Underlying all this was a need for cross-platform support, on both UNIX and Windows systems.
RealVNC remote access software was chosen for its cross-platform support. Engineers at Telesat can connect from a Windows PC in the office to the remote UNIX satellite control devices, enabling staff to securely access real-time information, as and when needed.
Telesat's Satellite Controllers and Antenna Engineers use RealVNC remote access software from their Control Center to remotely connect to distant Control Systems when configuring or troubleshooting at various sites around the world from Spain and Austria in Europe to Brazil and North America. They can also connect to remote PCs which control the Antenna Drive Systems that keep a Satellite Dish pointed at the Satellite as it orbits the earth.
Telesat provides Transfer Orbit Services (TOS) support to companies around the world; delivering a data and communications network to customers when they launch satellites. This allows tracking of a satellite from launch to when it becomes parked in orbit.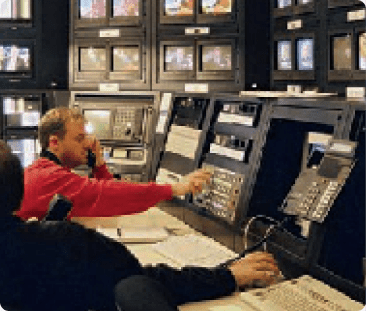 "The remote access capabilities from the RealVNC software makes what we do simpler, so we can focus on the operations and the spacecraft and not worry about the connectivity."
Wayne Hobbs
Satellite Control Network Analyst
Thanks to the RealVNC software, it has now become possible to remotely access these networks – and since these missions are 24/7 for many days, having remote access has been hugely beneficial for staff. Remote access allows engineers to simply troubleshoot devices at critical times, when the difference of having to drive into work could be enough to lose a satellite in orbit.