With over 1200 florists spread across Australia, Interflora Australia has deployed RealVNC remote access software with an Enterprise license to provide remote support for each florist from its head office based in Melbourne.
Interflora is now able to solve any IT issues remotely without the need for detailed discussions over the phone.
As part of a new offering to its florists across Australia, Interflora wanted a solution to enable its IT helpdesk team to remotely control and manage its in-store PCs. Mainly used to run the online ordering system, Interflora needed to ensure that any downtime would be kept to an absolute minimum. From an administration perspective the solution was easy to deploy and maintain, as well as being cost-effective.
Interflora chose to deploy RealVNC remote access software throughout its 1200 florist shops across Australia over a three year period. With the software in place, the helpdesk team are able to rapidly access any PC to solve user problems, without the need to guide users through complicated, time-consuming instructions over the phone.
Should they need to make contact, the RealVNC chat function creates a quick and easy online channel of communication between the user and the helpdesk team, which can be initiated by either party. Interflora also installed the Deployment Tool, which offers one-click license management allowing the IT helpdesk team to effortlessly install upgrades, ensuring that all RealVNC Servers are running the latest version of the software. It also enables administrators to remotely configure the server and conduct system checks, providing self-assurance that all the systems are running effectively.
As a feature-rich, secure and reliable solution, RealVNC software with an Enterprise license was selected due to its flexible licensing, attractive cost and easy deployment. In all the software has enabled Interflora to make the best use of its IT helpdesk resources.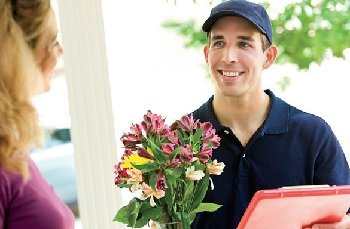 "With RealVNC remote access software in place we can make the best use of our IT helpdesk resources and our florists are delighted with the new service."
Peter Roderick
Manager Information Systems
RealVNC remote access software contributed to optimize the use of IT helpdesk resources, minimize downtime and to reduce costs.