Arup is an independent firm of designers, planners, engineers, consultants and technical specialists offering a broad range of professional services. Founded in 1946 with an initial focus on structural engineering, Arup first came to the world's attention with the structural design of the Sydney Opera House and the Centre Pompidou in Paris.
Arup has since grown into a truly multidisciplinary organization with a reputation for delivering innovative and sustainable designs that reinvent the built environment. Arup strives to make a positive difference by shaping a better world.
Arup has a broad and wide-ranging portfolio and aims to help their clients meet their business needs by adding value through technical excellence, efficient organization and personal services. From 92 offices in 40 countries its 13,000 professionals deliver innovative projects across the world with creativity and passion.
The challenge for the Arup IT team was to streamline the technical support process by resolving issues quickly, without wasting time and money traveling to other offices or sites. The IT team was looking for software that would support their objective of providing excellent global support, while being highly reliable, easy to use, and not negatively impact system performance.
The Arup IT team had experience with a wide range of remote access solutions and after carefully evaluating different options, they selected the RealVNC remote access software for its reliability and performance. The software is part of Arup's OS deployments using SCCM so it is installed on all client computer systems used throughout the company.
Operating with almost 17,000 licenses of the RealVNC software, it is a ubiquitous tool for the day-to-day operations. Delivering high quality support is a strategic objective and the remote access software allows technical staff to easily multi-task, acting quickly to resolve issues. Being able to share the screen with a user is a big benefit that minimizes repeat calls. Supporting critical engineering and financial systems also means that they must enforce corporate security and privacy policies at all times.
The RealVNC software helps to maintain these standards by ensuring that computer systems cannot be accessed without the correct authorization. Originally purchased by the IT team to improve support, it is starting to be used by other groups to meet wider requirements. Engineers can remote into another system to monitor and adjust analysis programs, and the in-house application development team use it to help and train colleagues in distant offices on new software.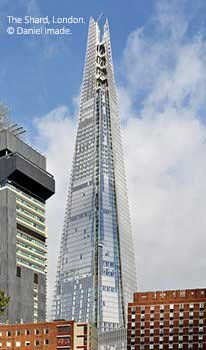 "I've worked in the IT industry for over 16 years and used different remote access products. Nothing comes close to RealVNC. It's an indispensable part of our global IT support strategy."
Matt Smith
Technical Operations Manager
The RealVNC remote access software has become an invaluable tool for the Arup IT team and they are planning to expand the use of the software as part of their own ambitious growth plans. Helping Arup create an efficient support operation not only improves employee satisfaction, but allows the IT team to focus their resources on searching for, and deploying, new game-changing technologies that will keep Arup positioned as a true industry leader.