Ultimate Remote Working Essentials Guide
Remote working has been on the rise for years, and isn't going away any time soon. With a long list of benefits both for the remote workers and for businesses, more and more companies are offering telecommuting for their employees.
There are a few aspects to consider before setting up a new remote working arrangement, from how to draft an effective policy, to how to keep your employees productive and motivated. In this eBook, we will go through all the most important things that your business needs to know, including: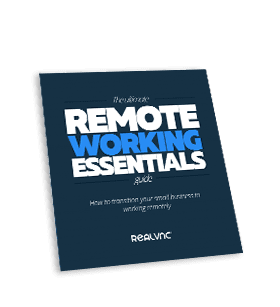 Setting up a remote working policy
Security considerations
Essential tools
Productivity tips
Enter your details to download now.