Download a reliable, feature-rich remote desktop for Mac devices
Access and operate Mac devices from your tablet, PC, or phone with RealVNC®'s smooth and secure remote desktop software.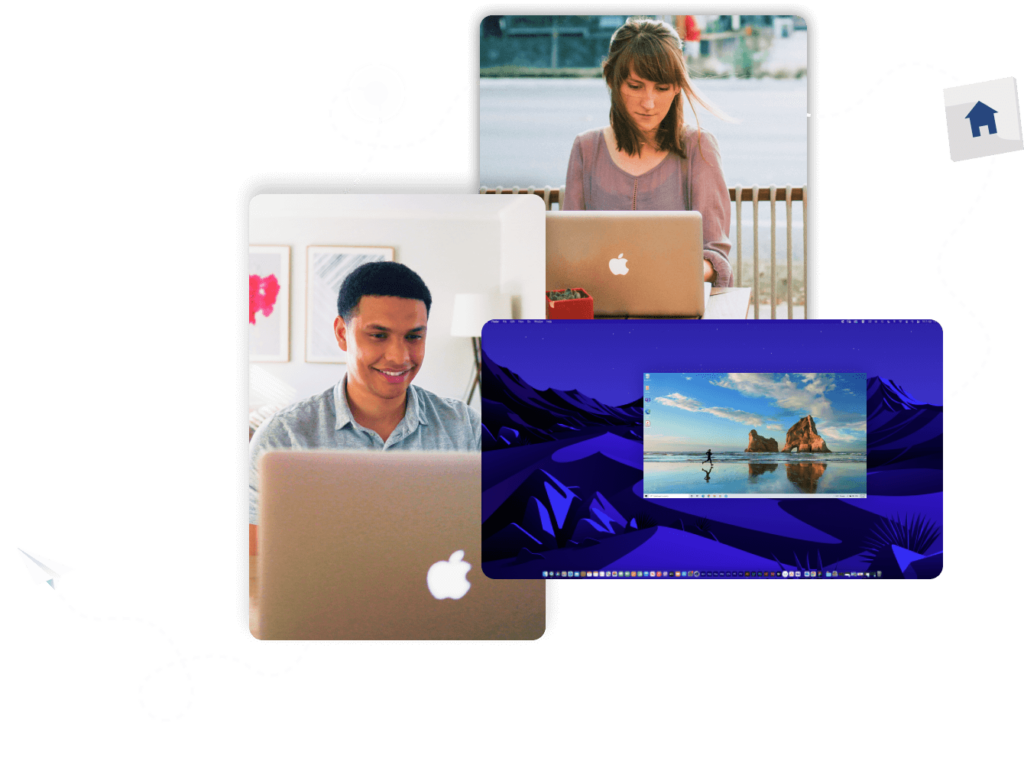 Benefits of a remote desktop connection for Mac
With a remote desktop for Mac devices, you're no longer limited by location or bulky equipment. Take your ideas on the road and let your imagination lead the way with RealVNC's remote desktop application for Mac devices.
Fast, secure, and reliable remote desktop software for macOS

"
RealVNC® remote access software allows us to assist
e
ditors and
a
nimators experiencing IT problems,
without needing to leave our desks.
"
Confidently offer secure remote access throughout your organization with VNC Connect. To protect against external threats, RealVNC uses enterprise-grade security and offers a suite of admin tools that give you complete control of access across all devices.
Security is at the core of our solution – by design, we treat every connection as though it originated in a hostile environment. To safeguard against unsolicited access, an incoming connection must always be authorized from the end-user device on the Server side. Furthermore, sessions are always end-to-end encrypted at up to 256-bit to ensure total privacy.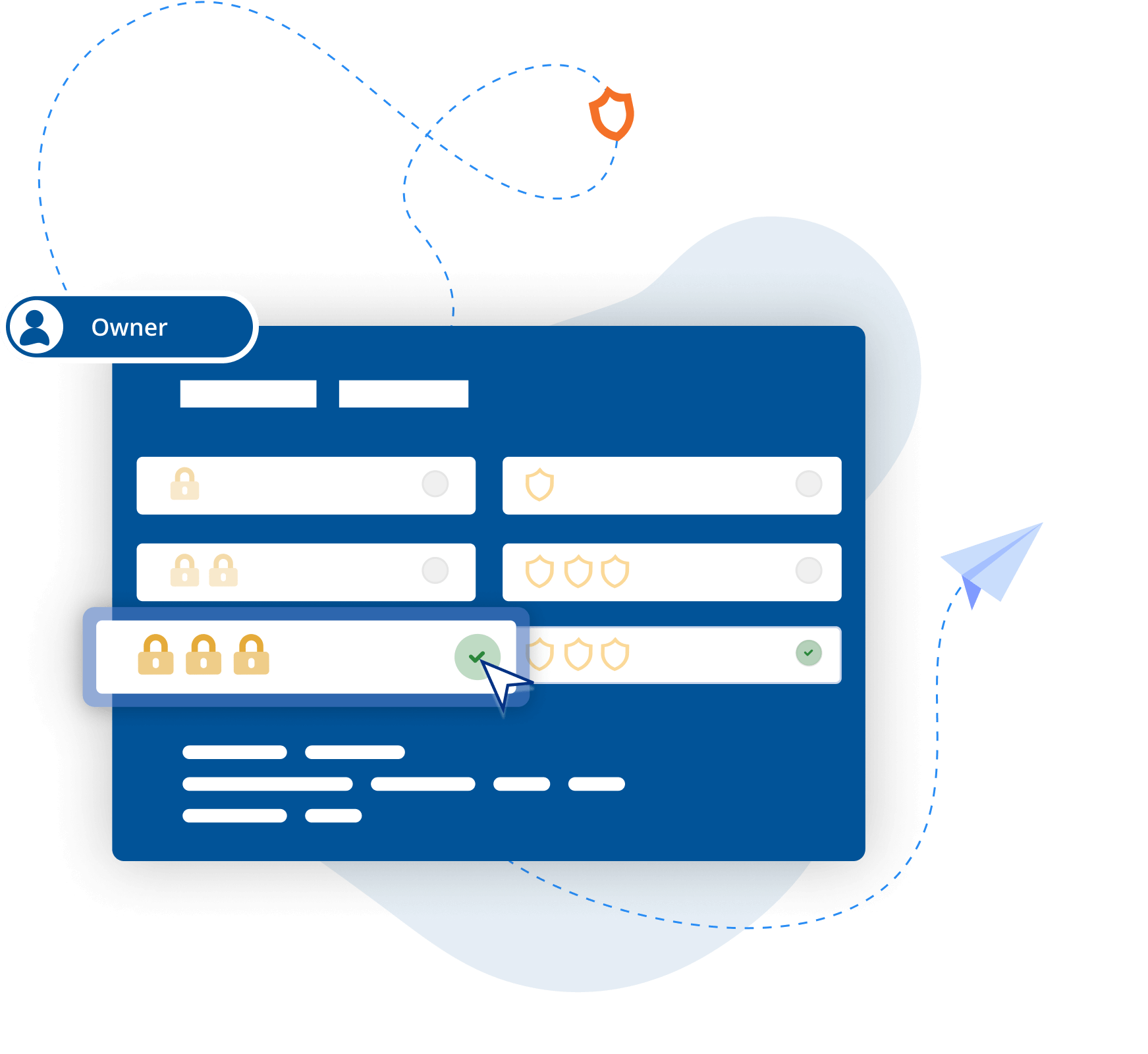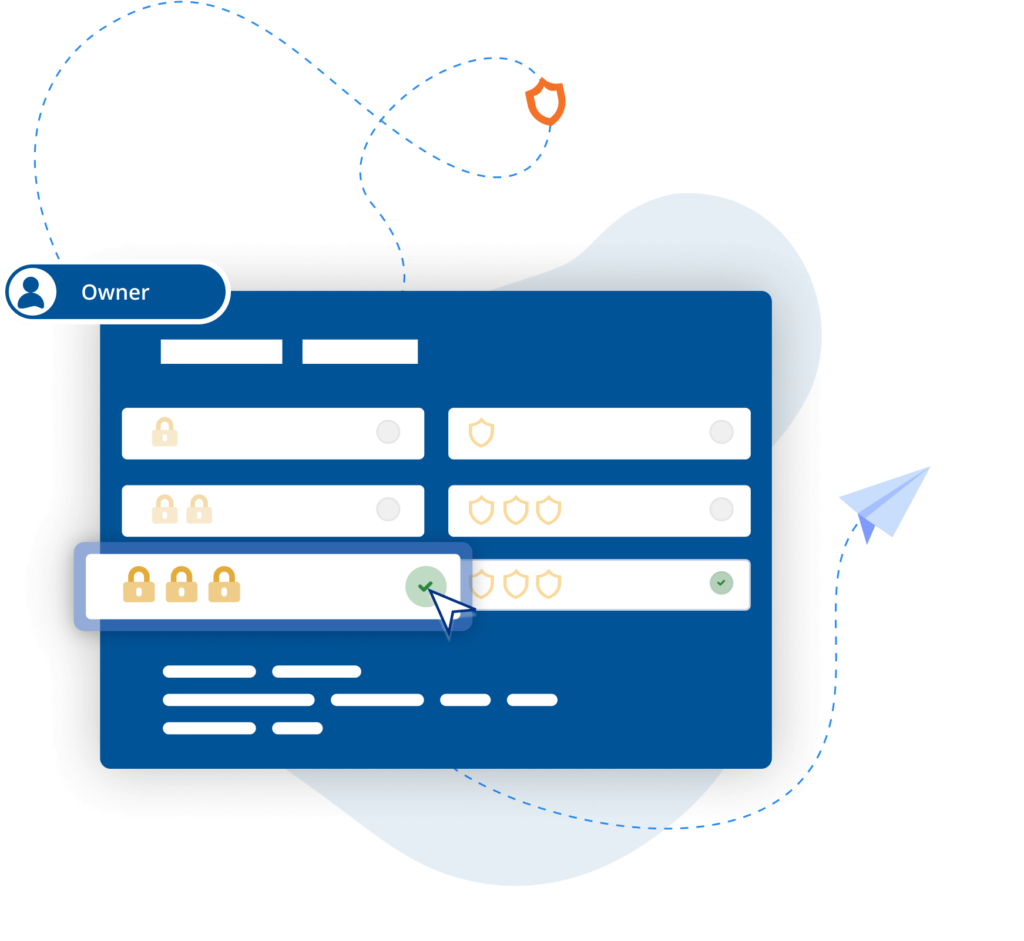 A multi-platform remote desktop app for Mac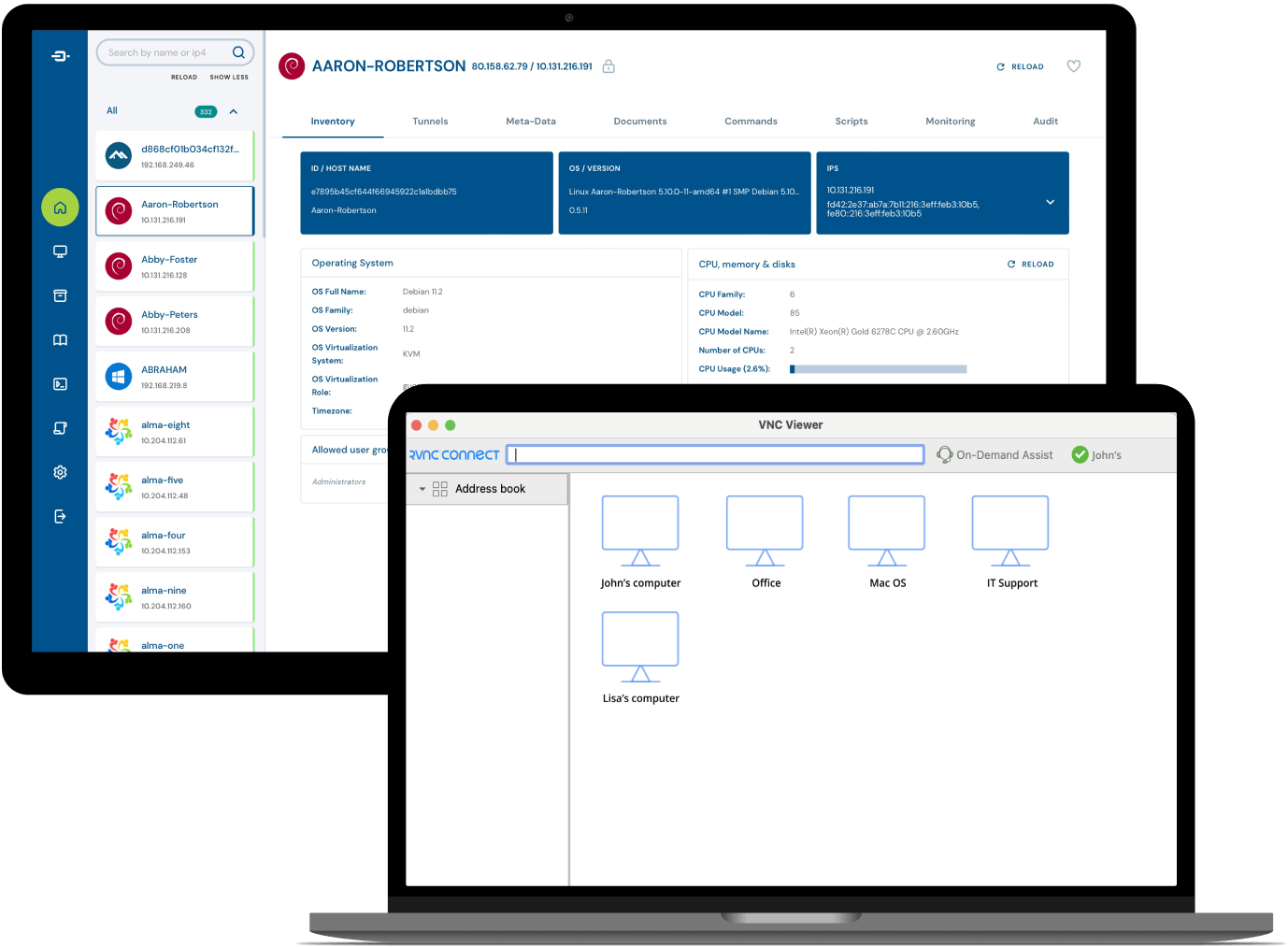 How to access a RealVNC remote desktop on a macOS device
The first step to setting up your RealVNC Mac remote desktop connection is to set up a RealVNC account. Enter your email address as your username and choose a strong password. Once you've verified your email address, you'll have access to a free 14-day trial of VNC Connect and will also be able set up multi-factor authentication for your account.

The next step is to download VNC Server on the device you want to control. VNC Server is the software that captures the GUI of your desktop and transmits it to your viewing device in real time. Follow the instructions to install VNC Server on your device, and log in using your RealVNC account.
The final step is to install VNC Viewer on the device you want to use to access your remote desktop from. VNC Viewer captures input data from your mouse, keyboard, or touchscreen and sends it to VNC Server to provide you with complete remote control. Once you've downloaded the VNC Viewer and followed the installer instructions, you'll need to log in using your RealVNC account details again. You will then be able to select the remote desktop you want to access from the list of connected devices in your teams. For security, you will need to verify your identity via email and log in to your Mac remote desktop using the system log in.
How to remote access a Mac from a Windows PC
With RealVNC, setting up a remote desktop for Mac on a Windows PC is no more complicated than on a Mac. As long as you have VNC Server installed on the device you want to access remotely, you can simply select Windows instead of Mac on the VNC Viewer download page. Once you have downloaded the viewer and signed in to your RealVNC account on your Windows PC, select your Mac remote desktop and start your connection.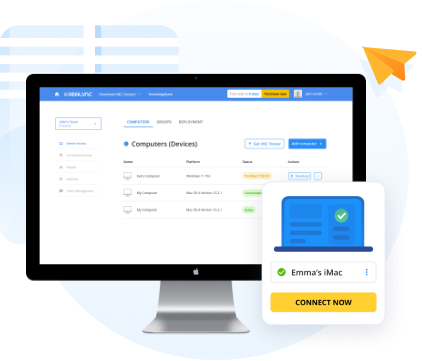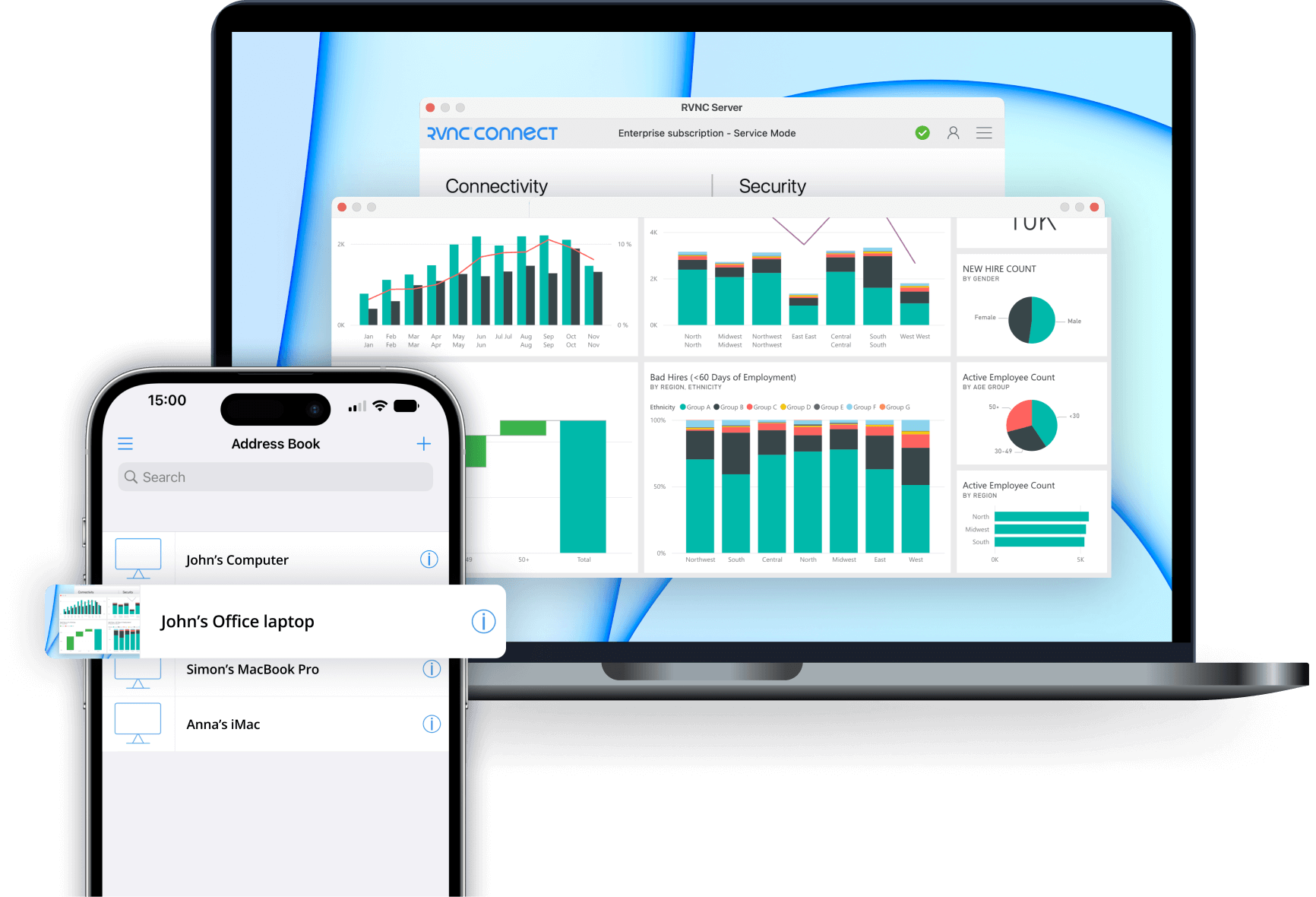 Access a Mac remote desktop from iPhones and iPads
With remote control from iPhone or iPad devices, RealVNC offers endless flexibility and productivity for Mac remote desktop users. VNC Viewer is available on both iOS and iPadOS. Simply select the download option for your device on our website or search the iOS App Store for 'RealVNC' and follow the installer instructions.
Just like when using a Mac or Windows PC to control a remote desktop, you will need to log in to the VNC Viewer and will be asked to verify your identity by email. Once verified, you can follow the same steps of selecting your Mac remote desktop from the teams list and logging in with your system username and password.
Download remote desktop software for Mac devices from RealVNC
With remote working becoming the norm rather than the exception, it's important that you can rely on the security and performance of your remote access solution. RealVNC's high-quality, certified software for remote desktop for Mac devices is easy to download, install, and use. Try it today with a free 14-day trial.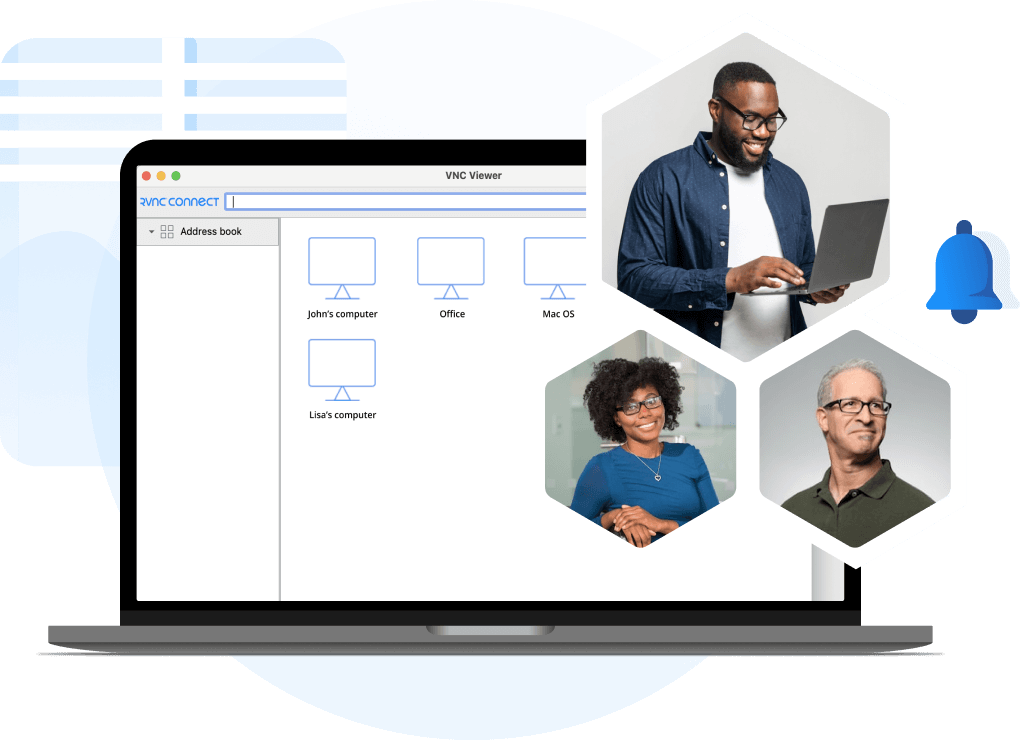 Trusted by leading IT teams worldwide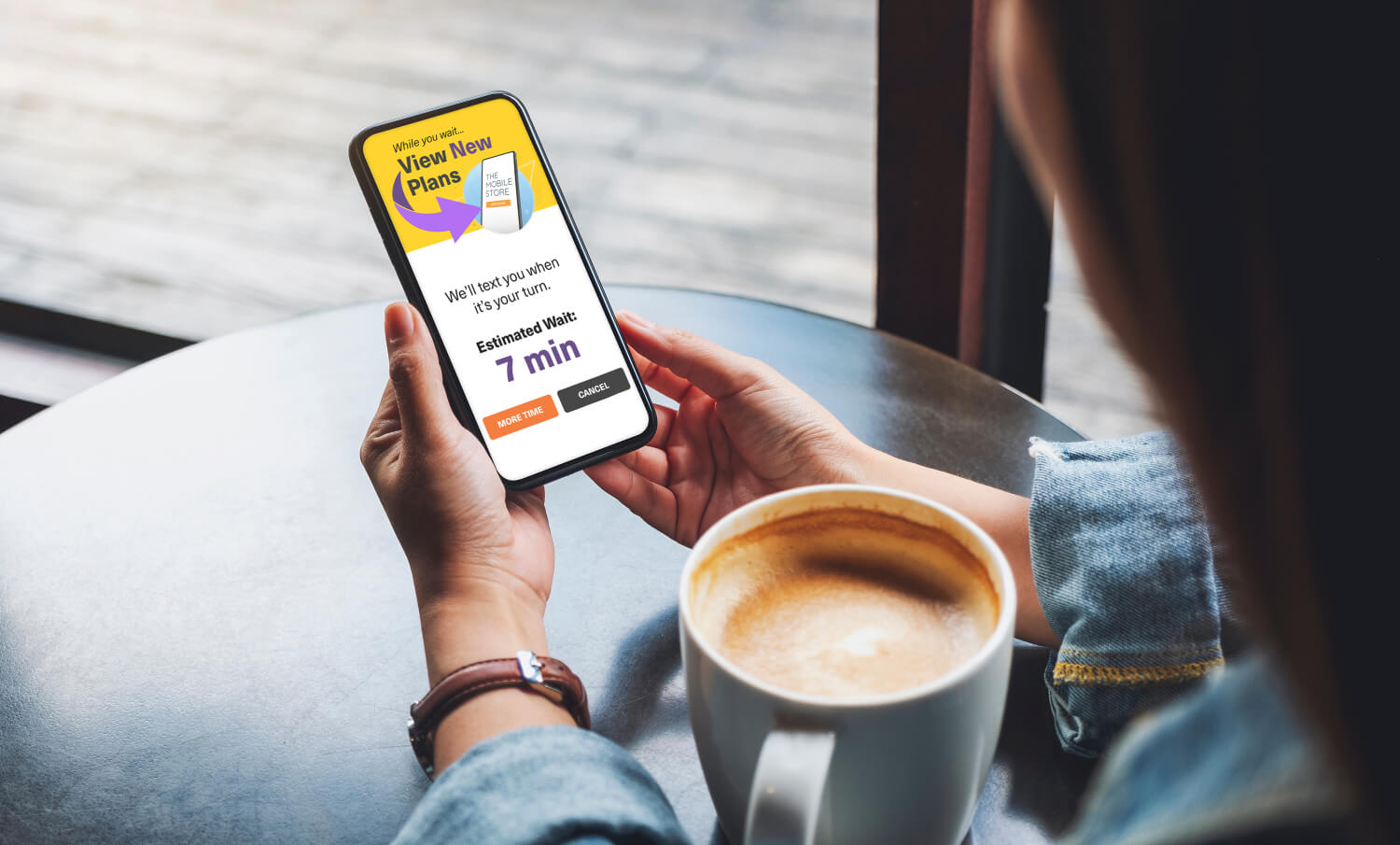 "We immediately realized the user interface was much better for us, and much more user friendly for the help desk team. Pretty soon we said, 'Let's just switch everything to RealVNC.'"

Aleks Nikolovski
Remote desktop for Mac FAQs
Complete the form if you would like to discuss the remote access strategy for your organization.