Remote access for information technology and services
Improve your organization's productivity and deliver a better service.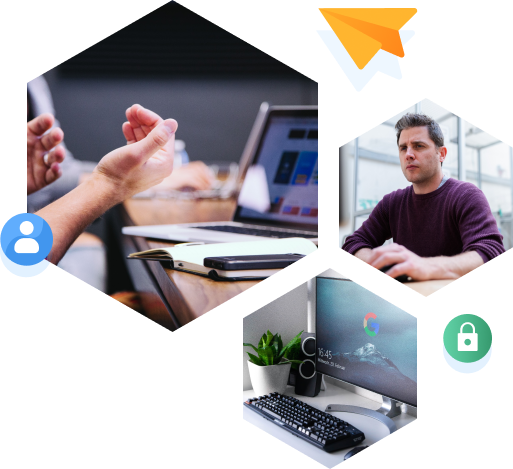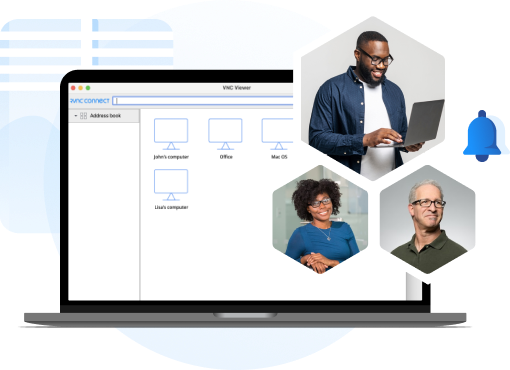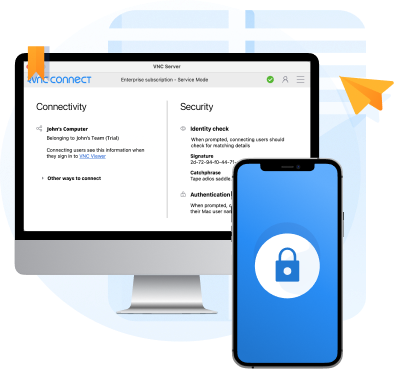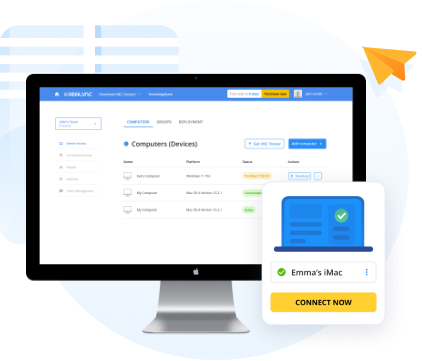 Collaborate more with remote access
Enable your IT organization to collaborate and boost the quality of output with productivity tools built into RealVNC Connect. Securely grant technicians and engineers access to real-time data and equipment from any location, bringing groups together no matter where they are.
Hold the keys using strong security protocols for remote access
Security is at the core of RealVNC Connect and critical to safeguarding your systems against unsolicited access to your organization's IT ecosystem. Deploy at scale while keeping sessions safe with vigorous protection options and authentication tools that give you complete control
Experience reliable remote access sessions
Compact and lightweight, RealVNC Connect delivers performance that removes downtime frustrations for IT professionals in important moments. High-speed streaming and adjustable parameters allow users to administer high-quality sessions without distress.
RealVNC is trusted by
more than
90,000

businesses
" The RealVNC server-based licensing model is perfect for us. A small number of licensed VNC Server computers in our QA Lab enables global remote training. This saves us time, money and improves the quality of our customer training. "
Head of Support & Operations, iQuate
Frequently
asked questions
If you can't find an answer to your question, please visit our Help Center or get in touch with us.
RealVNC Connect can only be purchased with annual billing. Monthly billing is not available.
If you need to increase the number of licenses you're using, you can do so in your RealVNC account.
However, please contact Sales if you need to change your license type.
You can download VNC Server here. It's the software to install on every computer you want to control.
You can download VNC Viewer here. It's what you install on every desktop computer you want to control from. If you're looking to control computers from a mobile device or to access a mobile device, search 'RealVNC' in the iOS App Store or Android Play Store.
Try RealVNC Connect® today for free
We don't require credit card data. 14 days of free, secure and fast access to your devices. Upgrade or cancel anytime.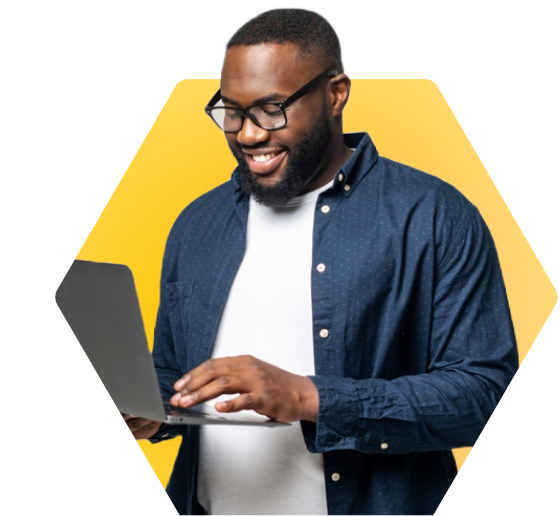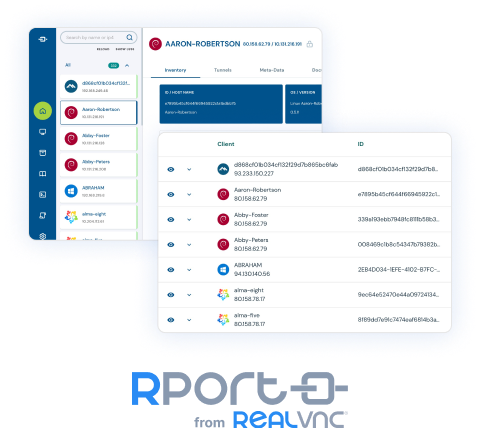 Improve client service levels with powerful monitoring and management
RPort from RealVNC® gives you a secure, web-based remote IT management and access solution for monitoring and maintaining your IT assets in real-time, without needing to deploy a single technician to site.
Free team resources from admin-intensive tasks like diagnostic checks, updating devices, and patch management. Scheduled commands and custom scripts let you automate those processes, while pre-configured tunnels give you secure, on-demand remote access to your devices and web apps using SSH and encrypted RDP, in addition to RealVNC Connect.
Discuss the remote access strategy for your organization