With customers spread across the United Kingdom, Ireland and Channel Islands needing support, engineers at Fujifilm UK Ltd's Medical Systems Strategic Business Unit (SBU) have significantly reduced travel time by deploying RealVNC® remote access software with an Enterprise license within their systems.
The Medical Systems SBU has customers all over the UK and Ireland, some based in the most remote parts of the Scottish Isles. Supporting workstations for medical imaging equipment in hospitals, vets, small clinics, chiropractors and cruise liners across these locations was becoming too labor intensive for the engineers and application specialists as they would often need to travel great distances simply to adjust image color or change a setting. It was identified that investing in RealVNC software would provide the perfect solution to improving resource management and service.
Previously, tricky IT support requests due to user errors would have seen engineers having to visualize the problem or travel to the site. With RealVNC remote access software deployed, they now gain secure and instant access to medical imaging equipment and take control as if they were sitting in front of it, without the need for time-consuming and difficult phone calls.
Costly and resource constraining onsite visits to provide IT support have become minimal. RealVNC software has also successfully helped with administration issues such as remote system checks, server configuration and upgrade installation. Simple to set up, RealVNC's remote access solution was chosen for ease of use, as well as the minimal bandwidth and maintenance. The software has integrated itself so well into Fujifilm's systems that Account Manager Bob McCarroll said, "It's worked so seamlessly within our systems that we barely know it's there!"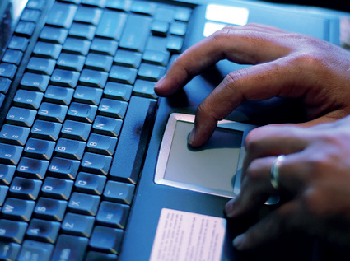 " RealVNC software provides fast and efficient remote access to many of our systems throughout the UK.."
Richard Calahane
Applications Manager
With RealVNC remote access software, IT troubleshooting is now done remotely, keeping FujiFilm UK's engineers and customers happy.