Download VNC® Viewer to the device you want to control from.
For the best experience install VNC® Server on the computer you want to control.
Thank you for downloading
Your download of VNC Viewer for   has started.
Now create an account to manage your devices and get a 14-day free trial to access all VNC Connect features.
Get the full VNC® Connect experience
VNC Viewer and VNC Server are designed to work best together. Use them both to experience enhanced security, more reliable connections, and access to exclusive features within VNC Connect.
VNC Viewer with
3rd Party Server

VNC Viewer with
VNC Server

Download VNC Server
Full end-to-end session encryption
No
Yes
Session recording
No
Yes
Advanced multi-factor authentication
No
Yes
Cloud & Direct (LAN) connectivity
No
Yes
Granular access and user permission control
No
Yes
Remote printing, real-time chat and file sharing
No
Yes
Get started in three easy steps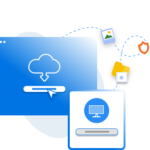 1. Download
Download and install VNC Viewer on your desktop.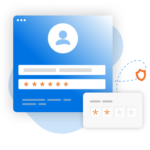 2. Sign in/up
Sign in or Create an account (and claim a free 14-day trial).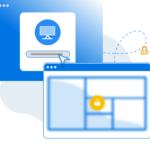 3. Setup and Connect
Add VNC Server to your remote devices and connect.
See how easy VNC Connect is to use
Wie installiere ich VNC Viewer?
Führen Sie einfach das Installationsprogramm auf dem Gerät aus, mit dem Sie die Steuerung ausführen wollen, und befolgen Sie die Anweisungen. Für die Remoteimplementierung unter Windows können Sie den Windows Installer (MSI) verwenden. Wenn Sie keine Berechtigung für die Installation von VNC Viewer auf Desktop-Plattformen haben, wählen Sie die Einzelplatz-Option aus.
Wie erfolgt die Steuerung eines Remotecomputers?
Wenn Sie mit Tastatur und Maus arbeiten, verwenden Sie sie wie gewohnt. Wenn Sie ein Mobilgerät nutzen, dann funktioniert der Touchscreen wie ein Maus-Trackpad, d. h. bestimmte Fingereingaben sind den Maustasten zugeordnet. Siehe die Onboard-Hilfe!
Muss ich die Software lizenzieren?
Nein. Der VNC Viewer kann immer kostenlos verwendet werden. Akzeptieren Sie beim ersten Ausführen einfach die Endbenutzervereinbarung (EULA).
Try VNC Connect today for free