Azimuth Digital - case study
Azimuth Digital was founded in Los Angeles County in 2017, right as the eSports market was exploding onto the scene. The tight-knit team works from their studio to provide custom solutions for broadcast and the stage, catering specifically to eSports, where huge gaming leagues with global audiences need technical support for everything to run smoothly.
Walker lights up when he talks about the services they provide for the players and viewers, likening the work to a custom Hot-Rod shop, but instead of cars, building custom eSports video needs for those that need them. Large-format video with massive LED screens at live events had been the focus of the company, but when Covid-19 hit, everything changed.
Under shelter-in-place orders, live events packed with spectators and players sitting next to each other were no longer an option. The gaming industry needed to move fast to find an alternative way to get audiences together: they knew the demand was still there, and eSports enthusiasts still craved the excitement of watching players in real-time. Streaming meant that events could be moved online, and a secure, high-speed remote access solution was what Walker and his team needed to take control of the streams. With more than 300 Raspberry Pi computers set up around the world and 160 players online every weekend, the team could continue to provide a great experience for viewers and players alike. Now, not only do they set up each player's computer, they are there throughout the tournaments for on-demand technical support, troubleshooting, software updates, and keeping all leagues organized in the Portal.
Walker knows the high stakes pressure eSports pro-players are under and putting himself in their shoes is what drives every aspect of the service he offers. Competing for millions of dollars in prizes and sponsorships, no one wants to think about their camera during gameplay. Having used VNC Connect at conventions before, Walker knew it was reliable and easy enough to deploy that none of his team would have trouble installing or using it. It was the obvious, mission critical choice they needed to help the players stay focused on their task. Deploying the software was easy for everyone involved and made it seem as though they were right there in the same room as each of the players.
With hundreds of thousands of people watching streams every weekend, those tuning in can still see the stars, and feel the rollercoaster of emotions with their favorite players' every move. Every reload, every punch, explosive and captured point can be felt in real-time from the comfort (and safety) of everyone's own home. Day-to-day, Azimuth can log in and troubleshoot when it comes to bad internet and home Wi-Fi issues, providing out of the box solutions to get the pictures on air.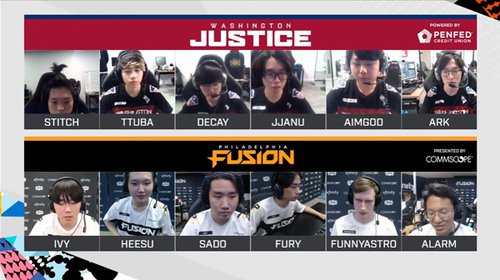 " Deploying the software was easy for everyone involved and made it seem as though we were right there in the same room as each of the players."
No one knows what the future holds or when the stadiums will be filled with cheering fans again, but Azimuth Digital's solution is set to grow with demand, regardless of location. With more events moving online in the future, scaling up is a definite possibility, with VNC Connect by their side.