Southern Ohio Medical Center - case study
Southern Ohio Medical Center (SOMC) located in Portsmouth, Ohio, provides emergency and surgical care to over 13,000 patients per year. With more than 2,000 medical systems spread throughout the hospital, the IT team at SOMC required a solution that would allow problems with computers and equipment to be solved rapidly.
With RealVNC remote access software, systems can now be fixed and updated remotely, minimizing downtime and helping SOMC to provide the highest level of patient care.
IT systems are used around the clock and located in almost every department of SOMC, from medical imaging and research laboratories to administration and throughout the wards. When an issue arises hospital staff will call one of the 25 IT team who are required to travel around the hospital to the site of the problem. The IT team required a solution that would enable them to fix medical systems quickly, with as little inconvenience to patients and staff as possible.
With RealVNC remote access software deployed throughout SOMC, the IT team can now resolve problems directly from their desk, be it a system at a patient's bedside or a Physician trying to view an x-ray. The ability to instantly and securely take control of the PC or server remotely saves the team a significant amount of time while improving the availability of the services SOMC provides to patients and staff.
Staff at SOMC also use the software for training purposes. The ease of being able to access colleague's PC, irrespective of individual locations, to guide them through a process they are unfamiliar with is proving to be an invaluable tool. In addition to this, it facilitates remote working at SOMC, with staff connecting to IT systems at the hospital from across the US.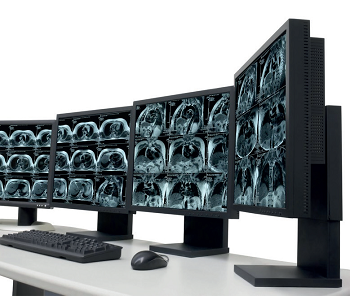 "We use RealVNC remote access software pretty much anywhere we can from PCs to servers, to virtual desktops. It's so light, cost effective and easy to use."
Ben Littleton
Systems and Network Manager
Having found other remote access solutions slow, SOMC chose RealVNC primarily for its speed of connection. The attractive pricing and minimal footprint left in comparison to other tools was also seen as hugely beneficial, making RealVNC remote access software the ideal solution for SOMC.